'Women bring a lot to the table in engineering and technical fields'
Leona Smith has been able to realise her career dreams in her role as Mainstream's Health & Safety manager in South Africa
With five operational wind farms in her portfolio, Mainstream's Leona Smith exemplifies how women can flourish in the renewable energy sector, as Nicolette Pombo-van Zyl discovered when the pair talked for this article for ESI Africa.
As the company's Health & Safety manager in South Africa, Leona has garnered vast knowledge of the sector, dating back to one of the first mega wind farm projects to have been built in the country.
She was part of the early construction and management team that built Jeffreys Bay Wind Farm, in the Eastern Cape, before taking on a permanent position with Mainstream Renewable Power. Her next project took her to the rural town of Noupoort, to join a women-headed construction team that added Noupoort Wind Farm to the country's green energy map.
Her experience further developed, as she joined a further four construction teams responsible for building wind farms across the country, before stepping into her current role on the operations side.
NPvZ: Leona, you entered the renewable energy sector as a consultant in 2013, working as part of the team that successfully built Jeffreys Bay Wind Farm, which was the largest utility power plant on the African continent at the time.  Please outline the highlights of your career.
LS: Being part of a construction management team that built and connected 610 MW of renewable energy to the national grid, is most definitely a major highlight.  At the time I was the only woman representative on the site team.
I now manage the safety on five operational wind farms which has opened a new strategic way of working within my realm of experience.  I understand how a wind plant is built as well as how to keep it running as efficiently and safely as possible, over its operational lifespan.
I cherish the relationships that have been forged over the years and the wealth of knowledge that I have gained.
NPvZ: What does it mean to you, as a woman, to be working in the renewable energy sector?
LS: I have always advocated environmental protection and believe in sustainability for the benefit of future generations. For this reason, I am honoured and proud to be personally making a meaningful difference.
'YOU CAN OFTEN FIND ME IN A TURBINE OR INSPECTING A SUBSTATION'
NPvZ: Would you encourage other women to enter this sector?
LS: Definitely! The renewable energy sector in South Africa and globally is very dynamic, as it is constantly striving to advance. Women have much to offer in the formal employment sector and we bring a lot to the table. Not only on site, but also in the boardroom and in the engineering and technical fields.
NPvZ: How did you manage working on construction sites, which were dominated by men?
LS: I believe in what I do.  I do it with passion and conviction and always follow through. Construction has been a male-dominated industry, but I am strong enough to push for what I believe in.
When I first joined the sector, I was well aware that I had a great deal to learn.  I built relationships and learnt as much as I could. This comes easily to me, as I have an enquiring mind and I make sure to get the job done.
Working in safety entails getting onto site and not sitting behind a desk. You can often find me in a turbine or inspecting a substation.  I like to work with the teams on-site – no matter what the weather conditions are.
NPvZ: Please give an overview of your responsibilities – which range from HSE to ESG, and explain what is unique to the energy space.
LS: During construction, I managed the construction health, safety and environmental compliance on site. This meant working with the contractors as well as constantly engaging with the stakeholders in keeping them updated with developments.
Eighteen months, ago, I moved into the operational space and currently manage the Health, Safety and Environmental Compliance for all of the operational sites in our portfolio. I also participate in the strategic planning for how to improve on our business going forward as well as ensuring compliance to Social Governance for the various projects.
What is unique to the energy space is the various streams that fall within our ambit. It's not just looking after an operating plant; we are actively involved in developments around environmental aspects and ensuring safety on our community projects, uplifting the local contractors and contributing to the quality of life in these communities. This brings with it another perspective of ensuring community safety while we carry out these projects.
I am constantly working to keep informed and up to date with changing legislation.
NPvZ: Considering that you were part of the construction teams to build Perdekraal Wind Farm, Loeriesfontein Wind Farm, Khobab Wind Farm, Kangnas Wind Farm and Noupoort Wind Farm – all of which you currently manage the HSE for Operations, do you have a favourite?
LS: Each wind farm is unique; however, I have always loved Noupoort Wind Farm due to its unique and distinctive settings. Khobab and Loeriesfontein Wind Farms come with a myriad of construction memories as we built two wind farms simultaneously and that was extremely challenging at the time.
'THE INDUSTRY IS ACTIVELY PROMOTING WOMEN AND I AM DELIGHTED TO WORK FOR AN ORGANISATION THAT ACTIVELY EMBRACES THIS PHILOSOPHY'
NPvZ: What message would you like to share with young women who are considering a role in the renewable energy sector?
LS: Henry Ford said: "Whether you think you can or you think you can't. You're Right."
If you have the opportunity and this is a dream, then don't allow your thoughts to convince you any differently. The industry is actively promoting women in energy and I am delighted to work for an organisation that actively embraces this philosophy.
Don't be misled, you will have to prove yourself and it is not going to come to you without hard work and challenging times. But the rewards far outweigh the challenges.
There is always something new to learn, if you are prepared to invest your time and because the sector is still young in South Africa. The relationship that you build with all the role players and stakeholders brings with it great respect to everyone who has earned it.
There are many opportunities within the sector. Don't be afraid to learn from the bottom and work yourself up. It's the best way to learn and to earn respect.
NPvZ: ESI Africa is celebrating 25 years in the market and has witnessed the challenges and successes. In your opinion, what were the most significant milestones in the evolution of Africa's energy sector over the last 25 years? What lies ahead for Africa in the next 25 years?
LS: One of the key milestones is Africa's evolution in the move to a sustainable energy transition. Africa as a continent remains filled with an abundance of resources. Although the transition is not at a pace that many countries would have envisaged, there is ample opportunity for the youth and women living and working on the continent.
The renewables sector internationally, along with the United Nations' Goals of reaching Gender Diversity targets, illustrates that there has been a massive shift in geopolitics compared to 25 years ago. This is borne out of a necessity to hamper climate change and to reduce greenhouse gas emissions.
Statistically, Africa is one of the least CO2 producing continents, but has the opportunity to become a global leader in the Renewable Energy market, bringing growth, development and a sustainable future for the continent.
NPvZ: South Africa's renewable energy industry is making efforts to promote gender diversity in the sector, having recognised that the sector is still lagging in sufficient gender diversity. What is your view on this?
LS: There have been positive and meaningful strides in moving towards gender diversity in the industry. Working for a company that is headed by a woman CEO is a great testament to this.
Women, however, represent a small percentage of the broader industry but frameworks are in place to address gender diversity, so I believe we are moving in the right direction. Affording more women work opportunities in the technical and engineering fields in renewables could be a market game-changer.
Women have a lot to offer and tapping into these skills and qualities can greatly benefit the energy sector and support the United Nation's sustainable development goals.
NPvZ: Thank you for spending time with us today Leona!
Media Enquiries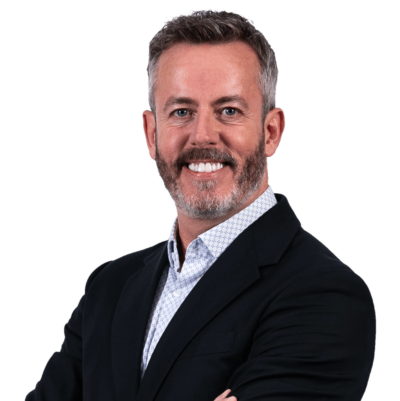 Emmet Curley
Head of Communications and Positioning