Advancing the just energy transition
Mainstream has been advancing a just energy transition in Africa since 2009, as a developer, constructor and operator of wind and solar assets.
Our collaborations with global and local partners have added more than 1.2 GW of clean, reliable generating capacity to the continent's energy mix in Egypt, Senegal and South Africa.
Now our focus is our multi-gigawatt pipeline of wind and solar PV assets for public and private off-takers.
BY THE NUMBERS
610
MW
O&M contracts with Lekela Power (South Africa)
About Lekela Power – one of Africa's largest renewable energy generators
Lekela Power was founded in 2015 by Mainstream and Actis, a global responsible investment firm, to help deliver sustainable, reliable and competitively-priced electricity on the African continent.
It has achieved that goal by delivering over 1 GW and is reputedly one of Africa's largest pure-play renewable Independent Power Producers' (IPP).  In 2022, the sale of Lekela Power was announced and reached close in Q1, 2023.
Hein Reyneke
General Manager, Africa
Chris Billingham
Group Technical Advisor
Titania Stefanus Zincke
General Manager, Mainstream Asset Management South Africa (MAMSA)
Lindsay Burgess
Head of HR and Business Services, South Africa
Matthew Simpson
Head of Growth, Africa
Candice McDonald
Head of Finance, South Africa
Hein Reyneke
General Manager, Africa
Hein assumed the position of General Manager in 2016. He has direct responsibility for projects in development, construction and operations including taking the lead on Mainstream's Africa initiatives late in 2016.
Since Hein joined Mainstream, his roles have included project and business development through to construction. Having worked in renewable energy since 2008, Hein has vast knowledge and experience in the industry.
Hein trained as a mechanical engineer and built a successful career in delivering complex projects and new business initiatives leading multi-disciplinary teams of professionals. His experience covers rewarding enterprises in the automotive, rail, marine and energy industries. He has been one of the pioneers of the South African renewable energy industry and a board member of the South African Wind Energy Association (SAWEA) from 2014 to 2018.
View Linkedin profile
Chris Billingham
Group Technical Advisor
Chris joined Mainstream Renewable Power in 2015 as Grid Manager, South Africa being promoted through various roles up to his current role as Group Technical Advisor.
He previously worked for the System Operator (Eskom) for a period of 25 years where he specialised in Power System Generation, Operation and Control. Chris is a member of the Engineering Council of South Africa (ECSA) and a member of the South African Institute of Electrical Engineers (SAIEE).
He has presented a number of papers on power systems, generation and quality of supply at national and international conferences. He has also been Chairman and Panel Member on various conferences and represented the SA Grid Operator at the BRICS Renewable Summit in Berlin.
He holds a Master's Degree in Technology (Power Systems).
View Linkedin profile
Titania Stefanus Zincke
Back
Titania Stefanus Zincke
General Manager, Mainstream Asset Management South Africa (MAMSA)
Titania assumed the responsibility of General Manager of Mainstream Asset Management South Africa (MAMSA) in June 2021.
Titania is responsible for leading MAMSA in successfully operating 610MW of wind farm projects and implementing Economic Development according to the requirements of the project Boards and the Department of Mineral Resources and Energy.
Since Titania joined Mainstream in April 2019, she led the Economic Development and Socio-Economic Development function for South Africa.
Titania's 27 years' experience includes operations management, community and governmental stakeholder engagement, transformation, enterprise development, supplier development, socio economic development, sustainability, GRI, SRI, Carbon Disclosure Project, UNGC company reporting, implementation of human rights principles, project management, process and chemical plant engineering, marketing relations, product quality, health, safety and environmental management, risk management, human resource management and industrial relations.
She holds a MTech degree in Business Administration and a BTech degree in Chemical Engineering. She is a member of the Institute of Directors in South Africa.
View Linkedin profile
Lindsay Burgess
Head of HR and Business Services, South Africa
Lindsay joined the Mainstream team in October 2018.  Her core function is supporting all employees in the South African business to ensure HR best practice. Previously, she consulted to Mainstream as a Recruitment Manager from 2012 to 2018. 
Lindsay has over 18 years' experience in the recruitment and executive search consulting profession and developed core skills in interviewing, assessments, business consulting, research and project management. 
She holds a Certificate in Human Resource Management from the University of Cape Town and a Diploma in Public Relations and Business Communication from Damelin College, Cape Town. 
Lindsay is currently studying a Social Sciences degree, majoring in Psychology and HR at the South African College of Applied Psychology. 
View Linkedin profile
Matthew Simpson
Head of Growth, Africa
Matthew joined Mainstream in 2021 as Head of Commercial, Africa. In this role, Matthew led the commercial function to secure PPA's for wind and solar PV projects, involving tendering, structuring, negotiation, due diligence and ultimately close. In 2023, Matt was promoted to Head of Growth, Africa, continuing to lead the Commercial team into the next phase of Mainstream's strategy of growing our presence in the private market, and energy trading.
Before Mainstream, Matthew worked at Eaglestone Capital Advisory, a project finance advisory boutique. During this period, Matthew advised several power and infrastructure clients on several corporate and project finance transactions across Africa. Previously, he was employed by Macquarie Capital Johannesburg, as part of the infrastructure sector team specialising in financial modelling, transaction and debt and equity procurement advisory.
Matthew is a Chartered Accountant, and a member of the South African Institute of Chartered Accountants; having completed his articles at KPMG Johannesburg in the financial services sector, bank audit.
View Linkedin profile
Candice McDonald
Head of Finance, South Africa
Candice joined Mainstream in April 2014 as Financial Accountant responsible for managing the finances of the Round 3 projects through the construction phase from financial close into operations.
She was promoted to Finance Manager in April 2020 during which time she looked after the full finance function of the Round 4 projects, assisting with the financial close process and taking them through construction to commercial operation in late 2020. 
She started her career in London working for a Music Publishing Company followed by an internal finance role at PricewaterhouseCoopers before relocating back to South Africa and joining Mainstream. 
Candice studied a Bachelor of Commerce degree in Financial Accounting at the University of Stellenbosch and gained her CIMA qualification in 2011.
Our team's dedication to our country, coupled with our solid track record here, underpins our commitment to delivering renewable energy here in South Africa for many more decades to come.

Hein Reyneke – General Manager, Africa
CONTACT US
Cape Town Office
4th Floor Mariendahl House
Newlands on Main
Corner Main & Campground Roads
Claremont
7708, Cape Town
Next up
Media Enquiries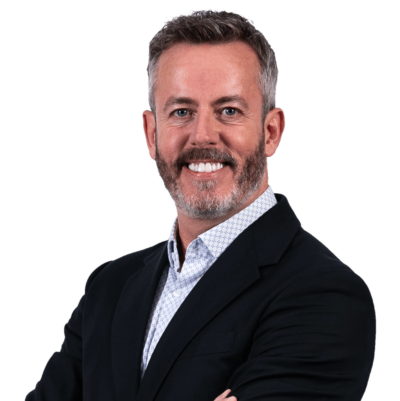 Emmet Curley
Head of Communications and Positioning