Mainstream has a strong presence and reputation in this country.
First established in Chile in 2008, our operations have grown in tandem with the country's ambition to reduce its carbon emissions.
We are one of the most successful renewable energy companies in Latin America with 1.4 GW in operation and construction and a further 3 GW in development. We also developed and built the 300 Aela Energía platform (3 wind farms) sold to Innergex Renewable Energy in 2022.
We're helping the country to achieve its emission goals outlined in the Chilean Energy Efficiency Law (CLEE).
Total

Solar PV

Onshore Wind
Total net capacity
2.8 GW
Total net capacity
0.6 GW
Total net capacity
2.2 GW
BY THE NUMBERS
2.3+
GW
Andes Renovables and Nazca Renovables platforms
1 in 6
homes in Chile powered
2.3
tCO2e
avoided annually through Andes Renovables platform
We aim to be a relevant player in Latin America's energy transition through the development, construction and operation of large-scale renewable energy projects, which include wind and solar technology, and the development of green hydrogen as well.

Manuel Tagle - General Manager, LATAM
Our projects in Chile are undoubtedly supporting the country's ambitious decarbonization plan. We are very proud to provide over 1.3 GW to accelerate the transition of Chile's energy matrix. In the search for innovative solutions, we are also exploring hybrid solutions that will incorporate battery systems in future projects.

Bryan O'Shaughnessy - Chief Operating Officer, LATAM
1.4 GW Andes Renovables in operation and construction
The Andes Renovables platform consists of ten projects (seven wind, three solar) and an investment of US$1.8 billion.
The platform is being constructed under three portfolios; Cóndor, Huemul and Copihue. Mainstream was the biggest winner in Chile's largest ever technology-neutral electricity auction in 2016, taking 27 percent of the total allocated capacity.
Chile's National Energy Commission awarded Mainstream a 20-year index-linked, US dollar denominated contract, to supply 3,366 GW/h of firm power starting in 2021.
Andes Renovables phase one
The Cóndor portfolio is the first phase of the Andes Renovables platform and consists of 571 MW of wind and solar assets which are now in operation.  Mainstream fully operates over 571 MW via our Cóndor portfolio.
Cóndor consists of three wind farms (Tchamma, Cerro Tigre and Alena) and one solar asset (Río Escondido) and reached financial close in November 2019.
It  represents an investment of US$580 million and generates enough sustainable electricity to power 680,000 Chilean homes and will displace 656,000 metric tonnes of CO2 each year.
Andes Renovables phase two
The 630 MW second phase of Andes Renovables – called "Huemul" – is comprised of three onshore wind farms; Ckhúri (previously named Ckani) Llanos del Viento and Puelche Sur, and two solar PV generation assets; Pampa Tigre and Valle Escondido. This portfolio reached financial close in September 2020.
All five assets will generate enough sustainable electricity to power 781,000 Chilean homes and will displace 744,200 metric tonnes of CO2 each year.
Andes Renovables phase three
Copihue consists of one wind farm, named Caman, located in the south of Chile. It reached financial close in July 2021 with US$182 million in debt raised to build it.
Financing of the Copihue portfolio marked the start of the final phase in the build-out of Andes Renovables.
1 GW Hybrid renewable energy platform for Chile
In July 2021, Mainstream announced plans for Nazca Renovables – a new, hybrid renewable energy platform with more than 1 GW of capacity.
The clean energy generated by the platform will avert more than 1.1 million tonnes of CO2 each year and electrify 1.2 million homes annually.
The platform consists of six projects – three wind farms, and three solar PV generation assets – and is divided into three portfolios.
Humboldt, the first of these, will provide 300 MW of clean energy via the Tata Inti Solar Farm and the Entre Ríos Wind Farm.
Our Communities
We recognise how important it is to integrate the highest principles of project development and quality community relations programmes into our business.
For this, we developed our Global Development Standard, which is recognised by our partners and investors as a distinguishing mark of quality, underlining an unwavering commitment to excellence and integrity for each project, in any market.
As a company we attach great importance to the communities inserted in the territory where we operate, and we work to have a transparent, early relationship and permanent dialogue with them.
This is something that we have worked hard on and that constantly gives us opportunities to learn and improve together with the communities themselves.
Next up
Media Enquiries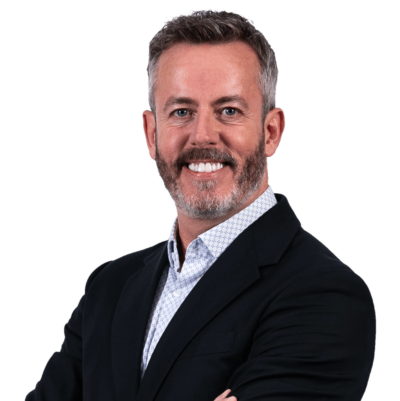 Emmet Curley
Head of Communications and Positioning