Helping the UK to realise its ambitious targets
The UK is a core market for Mainstream, with bold wind and hydrogen targets, and strong support stimulating demand and investment.
The UK has an ambitious government target of 50 GW of offshore wind operational by 2030, including 5 GW of floating wind.
We have been a part of realising this ambition for over a decade, responsible for the early development and consenting phases for two of the pioneering offshore wind farms – Hornsea 1 & 2 in England and the Neart na Gaoithe offshore wind farm in Scotland.
These projects represent approximately 20% of the UK's offshore wind capacity either in operation or under construction today.
Total net capacity
1.15 GW
Total net capacity
1.15 GW
Focus and commitment
Our focus and commitment continues, and we are developing the 2.3 GW Arven Offshore Wind Farm project close to the Shetland Islands, together with our partner, Ocean Winds.
In addition, we are exploring floating wind opportunities at the Celtic Sea (off the Welsh coastline), which is due for auction in 2023.
By the numbers
20
%
developed and consented of the UK's offshore wind capacity either in operation or under construction
3.05
GW
total permitted and consented in the UK
450
MW
Neart na Gaoithe site fully consented and sold
Building industrial strength in the UK
We combine Mainstream's offshore wind development expertise with the Aker group's technical and engineering capabilities in floating offshore wind projects to continue our early mover positioning.
Our experience in scaling up, industrializing floating wind and using market-leading technology to reduce costs will materially support positioning the UK as a global leader.
Supply chain muscle
To support us, we are leveraging the Aker group's decades long North Sea heritage and supply chain muscle and our targeted early engagement with academia to identify and invest in new knowledge for offshore wind development.
This includes drawing on the breadth of capability available through Mainstream and partners to explore integrated energy and Power-to-X projects as a possible means to decarbonize industry and create green value chains.
Our Arven Offshore Wind Farm
Mainstream and partner Ocean Winds are partnering to develop two sites, totalling 2.3 GW, as part of the Arven Offshore Wind Farm off the Shetland Islands in Scotland. The water depth is approximately 100 metres and is well suited for floating offshore wind.
Legacy
We have named the project Arven Offshore Wind Farm.
As the Norwegian word for heritage or legacy, Arven provides a link to the proud Norse history of the Shetland Islands and to the legacy which both partners plan to create on site.
The UK has the market fundamentals to become a leader in floating offshore wind with a strong policy environment and the potential to establish an underpinning industrial strength early.

Combining Aker's decades long offshore heritage with Mainstream's UK wind development experience, ensures we are well positioned to deliver on the UK's floating wind ambition, while creating green value chains through integrated energy projects.

Sian Lloyd-Rees, UK Managing Director
Exploring floating wind in the Celtic Sea
Mainstream is partnering with Maple Power to explore the upcoming Celtic Sea Floating Offshore Wind Tender to be launched in 2023.
The Crown Estate is advancing the Celtic Sea seabed leasing tender for floating wind, which is anticipated to deliver a total of 4 GW of renewable energy by 2035.
The region has the potential to generate up to an additional 20 GW by 2045, helping to support the UK's energy transition and future energy security. 
Blade recycling in the UK
At present, when giant turbine blades reach the end of their working lives, there are only two options for managing the waste: send them to a landfill or to waste-to-energy plants where they are combusted at significant energy cost.
Mainstream, researchers at the University of Strathclyde, and other partners are leading a wind turbine blade recycling pilot in the UK to develop a commercially viable method to separate the glass-fiber and resin components in composites and recover the glass-fiber component which can then be reprocessed, molded, and reused in new products.
CONTACT US
Edinburgh Office
Exchange Place 2,
5 Semple street,
Edinburgh
EH3 8BL
Next up
Media Enquiries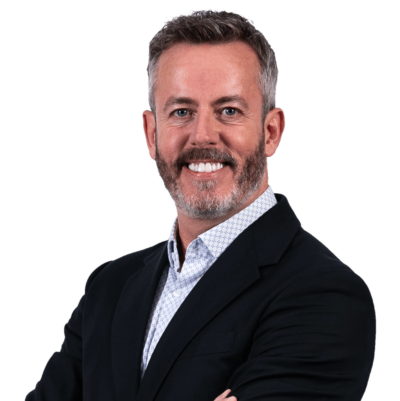 Emmet Curley
Head of Communications and Positioning