Discover how Mainstream Renewable Power is accelerating the transition to renewable energy.  
Our pure-play renewable energy focus ensures Mainstream's business model of development, construction, and operations delivers a positive contribution through sustainable long-term value creation for all our global stakeholders.
Meanwhile, our leading track record in market selection such as Chile, South Africa, and growing market segments such as floating offshore wind, put us in an excellent position for long-term growth.
TRUSTED GLOBALLY
€3
+ Bn
project finance raised
6.5
+ GW
brought to financial close-ready
2
Major shareholders
Aker Horizons & Mitsui & Co., Ltd.
20.8 GW net1 global pipeline
Global portfolio of 31 GW net
Note: All figures shown at 30 June 2023
1. Net pipeline capacity combining development, construction and operational projects.
Reports & Presentations
Explore the latest reports and investor presentations at Aker Horizons' Investor Relations.
Mary Quaney
Group Chief Executive Officer
Bart Doyle
Group Chief Operating Officer
Paul Corrigan
Group Chief Financial Officer
Elaine Quinlan
Global Head of Human Resources
Hein Reyneke
General Manager, Africa
Manuel Tagle
General Manager, LATAM
Mary Quaney
Group Chief Executive Officer
Mary was appointed Group Chief Executive Officer in August 2020. She joined Mainstream in 2009 and she held the role of Group Chief Financial Officer since 2017.
Mary has graduate and post-graduate qualifications from UCD and is a Fellow Chartered Accountant (FCA) and Chartered Tax Adviser (CTA). She is an advocate and spokesperson on gender diversity and participated was a mentor for the Global Wind Energy Council's (GWEC) Women in Wind programme.
Prior to joining Mainstream, Mary held senior-level positions in finance and corporate tax in PricewaterhouseCoopers and Trinity Biotech Plc.
View Linkedin profile
Bart Doyle
Group Chief Operating Officer
Bart was appointed Group Chief Operating Officer in 2018 and holds responsibility for the Group's health and safety, project development, construction and operational activities.  
His appointment to Group COO followed his secondment to Mainstream Chile as General Manager for three years and previously, Bart was COO for global onshore developments across the company. 
Formerly, he worked for global developer Airtricity, leading construction for a number of wind assets. Before this Bart worked with Schlumberger Oilfield Services on onshore and offshore oil and gas projects.
Bart graduated as an Electronic and Electrical Engineer from Trinity College Dublin (TCD) and holds an MBA from University College Dublin.  He is an IOD Chartered Director, holds PfMP, PgMP, PMP, RMP and SP certifications from the PMI and has a higher diploma in Construction Law and Contract Administration from TCD, and a Diploma in Executive Coaching from the Irish Management Institute.
View Linkedin profile
Paul Corrigan
Group Chief Financial Officer
Paul was appointed to the role of Group Chief Financial Officer in August 2020. He joined Mainstream in 2008 and has been a part of Mainstream's management team and a director of a number of Mainstream group companies since 2014.
Previously, he led Mainstream's corporate finance division responsible for managing company strategy and the funding of Mainstream's global activities principally through raising equity and debt amounts at the holding company and project company levels working with large international financial institutions and smaller retail or High Net Worth investors in Ireland and the UK.
Paul has executed multiple transactions with a value of c.€2.0bn, in project finance, mezzanine finance, trade finance, corporate debt, M&A etc across multiple jurisdictions.
Prior to joining Mainstream, he worked in IBI Corporate Finance and KPMG, qualifying as an Associate of both the Irish Taxation Institute and a Fellow of the Institute of Chartered Accountants. He holds a Master's degree in Finance and Economics from the London School of Economics.
View Linkedin profile
Elaine Quinlan
Global Head of Human Resources
Elaine joined Mainstream in 2008 and has 20 years of diverse Human Resources experience in the renewable energy industry. She and her team are responsible for providing a comprehensive and commercially focused HR service for the Mainstream Group.
She successfully established and grew the Human Resources department where her team has supported the establishment of offices and recruitment of staff across 6 continents. She is part of Mainstream's Sustainability Committee.
Prior to joining Mainstream, Elaine worked at Airtricity as Senior HR Executive.
Elaine earned her Bachelor of Arts degree in Spanish and Economics from University College Cork and a Bachelor's Degree in Human Resource Management from the National College of Ireland. She is a Chartered member of CIPD.
View Linkedin profile
Hein Reyneke
General Manager, Africa
Hein assumed the position of General Manager in 2016. He has direct responsibility for projects in development, construction and operations including taking the lead on Mainstream's Africa initiatives late in 2016.
Since Hein joined Mainstream, his roles have included project and business development through to construction. Having worked in renewable energy since 2008, Hein has vast knowledge and experience in the industry.
Hein trained as a mechanical engineer and built a successful career in delivering complex projects and new business initiatives leading multi-disciplinary teams of professionals. His experience covers rewarding enterprises in the automotive, rail, marine and energy industries. He has been one of the pioneers of the South African renewable energy industry and a board member of the South African Wind Energy Association (SAWEA) from 2014 to 2018.
View Linkedin profile
Manuel Tagle
General Manager, LATAM
Manuel Tagle stepped into the role as General Manager of Mainstream's LatAm business in April of 2018.
He has extensive experience in the energy industry, particularly in renewables. Prior to joining Mainstream, Manuel was CEO of SunPower and Commercial Manager of Sociedad GNL Mejillones.
Manuel has a degree in civil industrial engineering and an MBA from the Universidad de Desarrollo, Chile. He is currently the Treasury Director of ACERA, the Chilean Association of Renewable Energy.
View Linkedin profile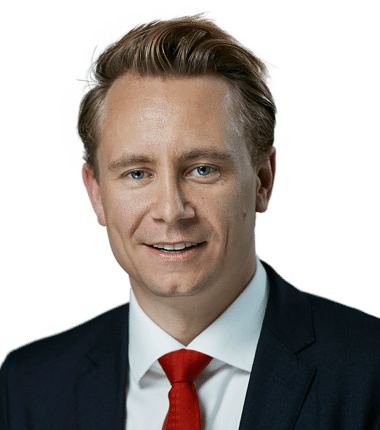 Jan Ivar Nielsen
Director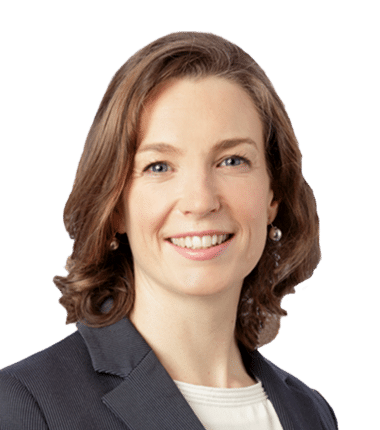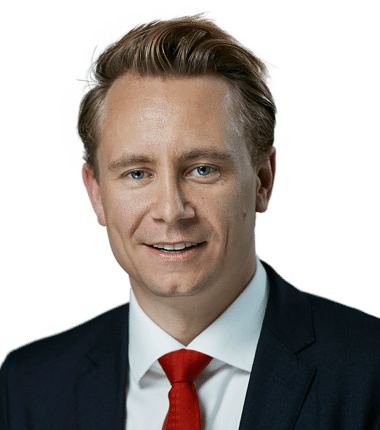 Kristian Røkke
Chairman
Kristian Monsen Røkke has experience from offshore services and shipbuilding in several companies in the Aker group. Prior to assuming his current position as CEO of Aker Horizons AS, Kristian Monsen Røkke served as Chief Investment Officer of Aker ASA.
View Linkedin profile
Øyvind Eriksen
Director
Øyvind joined Aker ASA in January 2009. Mr. Eriksen holds a law degree from the University of Oslo. He joined Norwegian law firm BA-HR in 1990, where he became a partner in 1996 and a director/ chairman in 2003. As a corporate attorney he among other things worked with strategic and operational development, M&A and negotiations. Mr. Eriksen has held several board positions in different industries, including shipping, finance, asset management, offshore drilling, fisheries, media, trade and industry.
As CEO Mr. Eriksen is currently chairman of the board in Aker BP ASA, Cognite AS, Aker Capital AS, Aker Holding AS, Aker Horizons, Aker Property Group AS, C4IR Ocean, and REV Ocean AS.
He is also a director of several companies, including Aker Solutions ASA, Aker BioMarine ASA, Aker Energy AS, Aker Carbon Capture AS, The Resource Group TRG AS, TRG Holding AS, The Norwegian Cancer Society (Kreftforeningen), and a member of World Economic Forum C4IR Global Network Advisory Board.
View Linkedin profile
Jan Ivar Nielsen
Director
Jan Ivar Nielsen has been with Aker Horizons from its inception in July 2020. Prior to this, he spent over 25 years in the Aker Group and its related companies across Norway, the UK, the US, Brazil and Ghana. This includes nine years as CFO in Philly Shipyard and six years as EVP and CFO in Vard Group. Prior to this Jan Ivar worked in the process industry for six years.
View Linkedin profile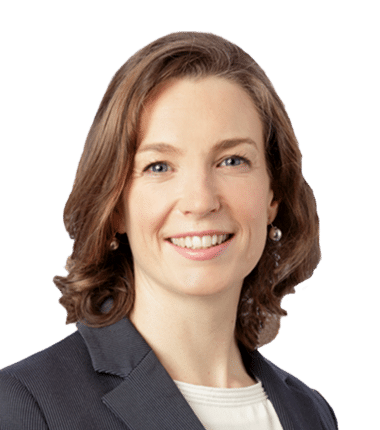 Lesley O'Connor
Director
In October 2020, Lesley took up the position of Group Insurance Manager working with risk owners across the business to innovate, protect and drive value for Mainstream's assets. Previously, Lesley was seconded to Mainstream Chile as and worked with the team to deliver US$1.2bn in project finance and led insurance for its 1.3 GW 'Andes Renovables' platform. 
Following Aker Horizons' acquisition of a majority stake in Mainstream in May 2021 and the subsequent formation of a new Board of Directors, Lesley was appointed to the Board representing the O'Connor family interests. Previously, Lesley also served on the Mainstream Board of Directors from 2015 up to the date of the acquisition. 
She joined Mainstream as Development Project Manager in January 2012 and rotated through development, business development and commercial functions supporting origination in target markets and mergers and acquisitions.
She studied Management Science and Information Systems Studies in Trinity College Dublin and holds an MBA from IE Business School, Madrid.
View Linkedin profile
Erik Knive
Director
Erik Knive joined Aker Horizons in March 2021, prior to joining AKH Erik was 15 years in the global power industry serving amongst other positions as EVP Asia, EVP Latin America, COO and Group CEO of global renewable champion SN Power AS. 
Prior to joining the power industry Erik, served 10 years in the international telecommunications industry, serving as Director Telematics Division in Teleplan and later Managing Director Asia and Vice President of Global Business development for Norconsult Telematics.
Erik also served 3 years as Group CEO of Green Resources AS the pan African afforestation and forestry products group. He is educated in the USA at Florida Air Academy, University of New Orleans and Harvard Business School and is a certified pilot.
View Linkedin profile
Koichi Katayama
Director
Koichi Katayama joined Mitsui & Co., Ltd. in April 1995.
Since joining Mitsui & Co., Ltd., most of his career has been spent in the Infrastructure
Projects Business Unit, helping to develop many infrastructure projects in power, oil & gas,
water, and logistics. This work has involved EPC management, project financing, investment,
M&As, and O&M oversight.
During his career, he has held several management and leadership roles, including
development of thermal power projects in Asian countries and primary energy projects in
Brazil, and the strategic planning of the Infrastructure Projects Business Unit. In the last
decade, he has been engaged in renewable energy projects, such as solar and onshore &
offshore wind power projects in Asia and Latin America.
Investor Relations
Joseph Quinn
Head of Investor relations
Subscribe to our notifications
Sign up to our newsletter for the latest news and updates straight to your inbox.
Subscribe to our newsletter
Next up