Mainstream was founded in Ireland in 2008 and Dublin is the location of our global headquarters.
With its long coast and high average wind speeds, Ireland is well placed to capitalise on its offshore wind resource.
Mainstream enjoys a strong legacy in Ireland where our people were responsible for developing and building Ireland's first onshore and offshore wind farms.
Ireland is very much the engine room of our business and we are very proud of our Irish heritage led by our local management team.
In early 2000s we re-entered the Irish market where we are currently developing three sites off the East, Southeast and West coasts of Ireland. Plans for significant offshore wind energy developments at each location are designed to support the Government's carbon emissions targets for the electricity sector by 2030.
Mainstream's track record includes early development of Irish onshore wind, while we are now looking to develop offshore wind at three locations. The Government's recently revealed Sectoral Emissions Ceilings for 2030 included an increased target for offshore wind from 5GW to 7GW by 2030.
New offshore wind developments will bring added value to Ireland's coastal communities and, when operational, will also significantly strengthen access to clean and renewable energies.
Offshore opportunities
Mainstream is exploring offshore wind within three areas off the Northeast, Southeast and Southwest of Ireland.
The Northeast and Southeast coastal areas are well suited for both fixed-bottom and floating offshore wind, while the West coast is ideal for floating wind due to the water depths.
To learn more about our plans in each of the search areas, visit our websites:
Our Irish development track record
Mainstream delivered three onshore wind farms into commercial operation in Ireland.
As part of Mainstream's Airtricity heritage, we also developed Ireland's first and only operational offshore wind farm at the Arklow Bank in County Wicklow.
The Arklow Bank wind farm became operational in 2004 and included the world's first construction of wind turbines rated over 3 MW.
Of the onshore wind farms, Mainstream developed Raragh Wind in County Cavan, Carrickeeny Wind in Country Leitrim, and Knockaneden Wind in County Kerry.
The Carrickenny wind plant was sold to the furniture giant IKEA when it reached commercial operation.
Ireland has some of the best conditions for wind energy across Europe with the potential to power Irish homes and businesses with clean and locally sourced power.

With Mainstream's Irish roots, we want to bring the benefits of offshore wind back home to Ireland, as we have in the many other communities that we have become a part of across the world.

Úna Brosnan, Head of Ireland Offshore
Furthering knowledge for Irish offshore wind
Our Irish offshore wind team participates in the project steering group and through staff hours in an academic research project into how sediment transport pathways change in response to large offshore wind farms and how this may affect seabed habitats and associated epi-benthic fish and deep-diving seabird populations.
The aim is to identify appropriate means for wider conservation with stackable benefits around wind farms, informing strategic compensatory measures and/or biodiversity net gain initiatives.
The research is led by the University of Bangor, National Oceanographic Centre, RSPB, HR Wallingford, University of Liverpool and JNCC.
Creating an Irish supply chain
There is a great opportunity within our energy sector to grow a domestic offshore wind industry.
Mainstream will bring opportunities for the local supply chain during development, construction and operation in Ireland.
If you are a contractor, supplier or a facilities and service provider that would like to be considered for supply chain opportunities, you can contact the project team at
[email protected]
CONTACT US
Dublin Office
Ground Floor, Block G, Central Park
Leopardstown
Dublin D18 NH10
Next up
Media Enquiries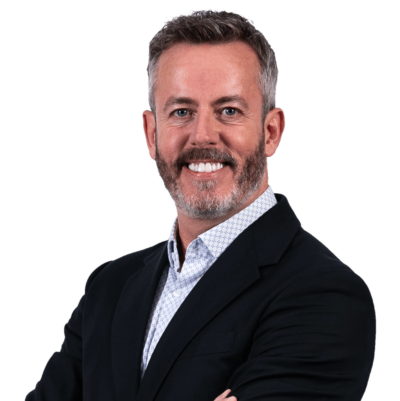 Emmet Curley
Head of Communications and Positioning