Khobab and Loeriesfontein wind farms begin powering 240,000 homes
Loeriesfontein Wind Farm and Khobab Wind Farm have announced the commencement of their 20-year commercial operations, a milestone they have achieved on schedule, on budget and without a single lost-time incident. With a generation capacity of 140 megawatts each, these two neighbouring wind farms combined make up the largest single expanse of wind turbines in the country. Situated in the Northern Cape, which has the highest volume of renewable energy utility power plants in the country, these sister wind farms comprise a total of 122 wind turbine generators, spanning 6,653 hectares.
According to the Premier of the Northern Cape, Ms Sylvia Lucas, "REIPPPP is a priority programme for the Province and proves to be a game changer. This is a sector that can assist Government to radically transform the economy. To date, over 60% of South Africa's Independent Power Producers have been allocated to the Northern Cape. We also take pride in the fact, that as a Province we not only play host to solar farms but currently we are home to the second highest number of wind farms in the Country. Through this, we are able to attract local and foreign investment to, not only the Province, but the country at large.
The attraction of these investments places us at the forefront of the Renewable Energy Industry." She continued saying, "Worth noting is the fact that through these investments, the Province has secured a substantial share of the equity for local communities with benefits materialising over the project life. We are therefore pleased for the jobs that have been created and would like to encourage a process where the development and the needs of our people are handled as a parallel process. We are convinced that by working together, we are able to make a further impact on the job creation front." Collectively the wind farms will power circa 240,000 South African households, positively impacting the country's economy and its people. "This is a key milestone for Lekela and its partners. We are pleased to have added over a million megawatt hours of clean, renewable energy each year to the country's national grid; avoiding an estimated twenty-two million tonnes of carbon emissions over the lifespan of the projects, when compared to traditional fossil fuel power plants," said Chris Antonopoulos, Chief Executive Officer of Lekela. He added, "Following a visit to these projects from Ghanaian energy experts to promote knowledge sharing on renewable power, we look forward to exploring further synergies, as we continue on our journey to deliver sustainable, reliable and competitively priced energy across Africa". Furthermore, these two wind farms achieved over 2 million man-hours of construction activity without a single lost-time-incident during their construction period.
"Considering the sheer scale of these power projects, the multiple levels of activities and the complexities involved in building these very large wind farms, it is an impressive achievement for our construction team," Kevin Foster, Country Construction Manager for Mainstream Renewable Power. "Given the milestone development at the Loeriesfontein Wind Farm and Khobab Wind Farm, we wish to congratulate you on this achievement and express our sincere gratitude for the investment and visible change that you have made and continue to make in the lives of our communities. Our heartfelt appreciation goes to the management of these two wind farms for honouring your corporate social responsibility and contributing to the well-being of the surrounding communities. By doing so you are not only ensuring business success but making sure that you develop viable communities with a better quality life and for that we are grateful," concluded Premier Lucas.
Related Project
Khobab Wind Farm
In December 2017, Khobab Wind Farm (137 MW) and sister project, Loeriesfontein 2 Wind Farm (138 MW) commenced a 20-year commercial operation as part of Bid Window 3 of the South African government's Renewable Energy Independent Power Producer Procurement Programme.
Khobab Wind farm, consisting of 61 turbines (2.3 MW) was delivered into operation on schedule, on budget and without a single lost-time incident.
Khobab Wind Farm has a 20-year Power Purchase Agreement with Eskom and is operated by Mainstream Asset Management South Africa.
View project
Media Enquiries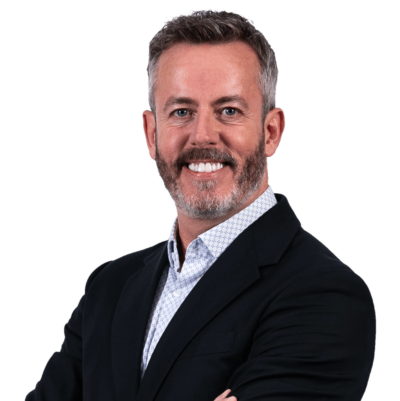 Emmet Curley
Head of Communications and Positioning