Unique landscape gains protection through wind farm biodiversity plan
Project
Kangnas Wind Farm
The 5,000 hectare Oranjefontein Protected Area has now been incorporated within the Greater Goegap Nature Reserve, famed for its rugged landscape and rich biodiversity, under an agreement with Kangnas Wind Farm
The future of a unique ecosystem in South Africa's Northern Cape has been assured under a rehabilitation and conservation programme funded by a neighbouring wind farm.
The 5,000 hectare stretch of land to the east of the town of Springbok lies between two distinct ecoregions or 'biome': the Succulent Karoo, a semi-arid desert that runs down the west coast of southern Africa, and the Nama Karoo shrublands of the central plateau.
It is part of a transitional landscape that features a mix of rare vegetation – Namaqualand Klipkoppe Shrubland, Namaqualand Blomveld, Bushmanland Arid Grassland and Platbakkies Succulent Shrubland – and which supports a richly diverse wildlife.
Now Oranjefontein, as the area is called, has been designated a protected zone as part of an ecological commitment by the nearby Kangnas Wind Farm.
While a rigorous development process ensured that the 61-turbine project – completed in 2020 – would have negligible impact on local biodiversity, the Oranjefontein farmland was acquired as an offset provision.
And under a new long-term agreement with the Department of Agriculture, Environmental Affairs, Rural Development & Land Reform, the wind farm will contribute towards the cost of its ongoing management as part of the adjacent Greater Goegap Nature Reserve.
Initial measures to restore the natural ecosystem will see the removal of internal fencing and the replacement of the rotational 'camp' system of livestock grazing.
An upgrade of irrigation systems, management of alien and invasive species, mitigation of un-natural erosion and the repair or closure of unused road tracks will also be implemented, while improved perimeter fencing will mark the new Nature Reserve boundary.
It is hoped that the Oranjefontein Protected Area will eventually benefit from the Greater Goegap's reputation as a tourist attraction. The 150 sq km reserve is famed for its biodiversity, with some 600 plant species, 45 types of mammals and 94 bird species, and its colourful 'desert bloom' of flowers draws large numbers of visitors every spring.
Mainstream's Brenda Sidaki, Plant Manager.of Kangnas Wind Farm, told how an economic development programme launched as part of the agreement has already employed 12 general workers and eight field rangers from the local communities, with women filling six of the new jobs.
She said: "This agreement allows for the conservation of a target environmental area, contributing to the ecological viability and increased ecosystem resilience of the existing Greater Goegap Nature Reserve.
"It also allows for the provision of educational resources, creation of indigenous and heritage values, and an increased quality of life, health and wellbeing for the people of the area.
"We are very proud that this collaborative programme delivers skills, training employment, in addition to delivering funding with respect to operational and maintenance costs, whilst also ensuring the viability of the conservation efforts and contributing directly to local, regional, and national economies through tourism."
---
NATURE MANAGEMENT TO NUTURE LOCAL COMMUNITIES
The owner of the black-owned enterprise that will undertake the rehabilitation and management of the Oranjefontein Protected Area has told  how the biodiversity initiative will breathe new life into local communities.
George MacDonald's company, JLK Business Consulting, was appointed as implementation partner for the ecological agreement between Kangnas Wind Farm and the Department of Agriculture, Environmental Affairs, Rural Development & Land Reform.
It has already provided Health & Safety and First Aid  training – including snake awareness – to newly recruited general workers and field rangers. Future educational programmes will include computer skills personal financial management, 4×4 driving and basic electrical, carpentry and trade skills.
MacDonald said: "This opportunity has given the company the chance to expand and venture into a new market sector. Thus, we will gain valuable experience in the fields of HR, Payroll Management and Project Management. Small businesses such as ours require this kind of support in order to create employment and, in turn, add to or stimulate the local economy. So, we are very grateful."
Funding from Kangnas Wind Farm covers JLK's operational budget and has provided for a fully furnished office.
Mainstream's local Economic Development Manager, Rouchet Daniels, told of the importance of appointing a local company as a way of involving  the community in its economic development.
She said: "The objective is to achieve positive, meaningful, and long-lasting socio-economic change within the beneficiary communities, and to implement sustainable projects based on developmental merit, not on short-term benefits or appearances."
Related Project
Kangnas Wind Farm
Kangnas Wind Farm at 140 MW commenced commercial operations in November 2020 as part of the South Africa government's Renewable Energy Independent Power Producers Procurement Process, Bid Window 4. 
Situated outside of Springbok in the Northern Cape the wind farm site was chosen for its excellent wind resource, favourable construction conditions for turbine and component transportation and for its proximity to connect to the Eskom grid. 
Kangnas Wind Farm has a 20-year Power Purchase Agreement with Eskom and is operated by Mainstream Asset Management South Africa.
View project
Media Enquiries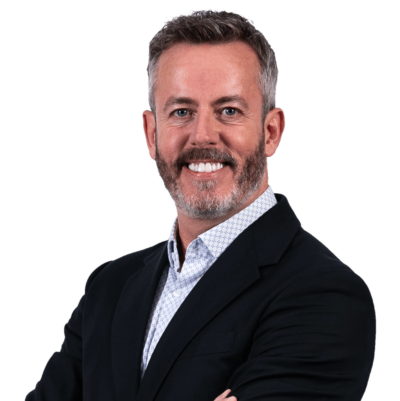 Emmet Curley
Head of Communications and Positioning