The Mainstream Values Chain: Jutta Dissen, Chief Growth Officer
The Mainstream Values Chain is a new series that shines a light on colleagues across our global business, showing how they live the company's values in their day-to-day work, and how that work links into our mission of delivering a sustainable, just transition to renewable energy.
The first to be profiled, JUTTA DISSEN, has just taken up the newly created position of Group Chief Growth Officer, based in Essen, Germany. Trained in law and with more than 20 years of experience in the energy industry, she led several legal teams in the RWE group before moving to RWE Renewables, where she became Senior Vice President Global Accounts and Partnerships (M&A) and headed up the New Markets Team.

With the Chief Growth Officer's focus on commercial, M&A and power market opportunities, what does your entrepreneurial instinct tell you about our competitive edge?
Clearly, there's a huge sense of mission at Mainstream, and creating options for a sustainable future is what makes us all get out of bed in the morning. For me, there's nothing more exciting than realising the right projects in the best set-up and creating value, because this is ultimately our licence to grow.
What attracted me to this new role was the opportunity to play to Mainstream's strengths and experience – especially where others can't! The reason we can do this is down to the excellent people we have in all our markets, and I am really looking forward to meeting all my new colleagues and setting out the next steps for this company together.

One of your briefs is the focus on "business development for all technologies and Power2X". Is there room for renewable energy innovation when the sector is contending with other macro challenges?
I think it is quite the opposite. It is precisely because there are these unforeseen events that makes it so important we innovate how we do business, and be smarter, more efficient and more selective.
"Spending time outdoors with my dog, Audrey (after Hepburn – she's such a diva), and family. Generally, I am an outdoor person."

"Travel! I have a huge bucket list of places to see."

"In evenings I'll read, read, read – and sometimes get lost in Netflix."
During your time at RWE, you developed a new strategic approach to partnerships that resulted in some big offshore lease wins. How can Mainstream build on its own successes in helping industry transition to renewable energy and grow its project portfolio?
I will admit it is an outside-in view, but Mainstream has three big strengths that can be built on to realise its fantastic potential. These are our existing market presence in selected markets; our people (everybody I have spoken with so far has the passion and the mindset to make this work); and our strong partnerships with our strategy investors, Aker Horizons and Mitsui.
The last point is one that I'll be particularly focused on leveraging. While Mainstream has a strong development background, Mitsui and Aker bring other ingredients – on top of their financial strength – for success. For example, Mitsui has the industrial relationships in many markets, as well as trading capabilities, while Aker has the networks of supply chains and logistics. These are the current mega-trends in the industry – offtake and supply chain are criteria found in more and more auction rules – and by working together closely we have the opportunity of prime access in both areas!

You come to Mainstream with more than 20 years of experience in leadership roles. How do you maintain a healthy work/life balance in such high-pressure environments?
It is difficult! Especially, when you really like your work and have fun when working with brilliant motivated people across the globe.
On the job, the main challenge is the balance between sufficient focus on details and staying away (far away!) from micro management (experiencing and practising).
In my private life, I find it helpful to be active and limit digital presence. Focusing on friends and family, reading a book, walking the dog, having a real hobby helps to stop work thoughts spinning in my head.
While I am a big fan of project and transaction work, and I don't intend to change this, I have come to realise that physical and mental health are very individual. We each need to be looking out for the health and emotional wellbeing of our colleagues and family members. This needs to be our top priority, in the field, in the office and in the home.
What can the renewable energy sector do to be more inclusive to women and, drawing from your own experience, what advice would you give to other working mothers with leadership ambitions?
Diversity is super-important to me. My former team had people from all over the world, men and women, and of different sexual orientation. But what really makes a team successful is not "obvious" diversity, age or other forms of easy differentiators. What really makes the difference is welcoming and practising diverse thinking – allowing alternative methodologies, challenges, differences of opinion and mindsets – and taking the time to listen.
A good motto is 'everybody is fighting a battle you know nothing about, so be kind'. For women, especially, it is also about being kind to ourselves. There is no need to be perfect. None of us is. And there is frankly no way to be the perfect mom, housewife, athlete and leader in one person.
My other advice is don't fall into the perfection trap, focusing only on fulfilling the task you have been asked to do. Build networks, find a mentor/sponsor for your career, seek feedback, give feedback, ask for more, take bold steps. And chose your friends and partners wisely.
I have different networks, some quite formal. But my favourite one is a very informal network of female leaders that allows all of us to just be ourselves. From the outside, it's potentially quite scary, with C-suite members, entrepreneurs and partners in consultancy firms. From the inside, it is a place of absolute safety, where all of us admit our imperfections and we support each other.

Name one change that you have made (or intend to make) in your life in order to be more sustainable.
I used to be a pescatarian and I intend to become one again. And taking the bike or walking instead of driving. The latter is definitely harder with very packed days.
Has your background in law, having practiced in Düsseldorf and New York, fed into your business world rulebook?
There are very few decisions that have no room for difference of opinion and compromise, but those that involve compliance, violation of laws, or harm to other people or animals are among them. Integrity doesn't require hard decisions, just clear ones.
Over the past 15-20 years, compliance has very rightly developed as a widely accepted corporate hard line. Even if no compliance violation has taken place, the appearance of one has to be avoided. This may create stress on an organisation or individuals, but we can only be a credible player in the industry if we live up to our standards.
Media Enquiries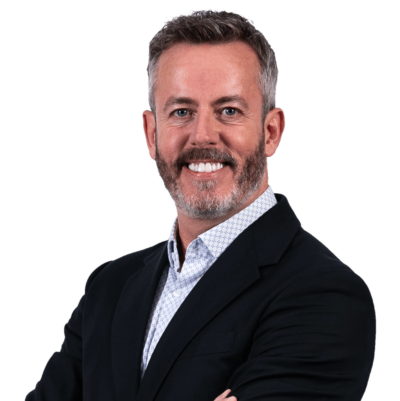 Emmet Curley
Head of Communications and Positioning