New APAC General Manager sees electric economy as driver for region's energy transition
Mainstream's newly appointed General Manager in Asia Pacific, and latest addition to the company's Leadership Team, has set out why the growth trajectory of renewable energy, both in his region and globally, is unstoppable, during an in-depth podcast interview for the clean energy consultants, DNV.
Eduardo Karlin, who held the positions of Deputy GM and regional Head of Commercial and Business Development at the time of the recording, shares Mainstream's experience in emerging APAC markets as he addresses the technological opportunities, the barriers to development and the drivers behind the transition to renewables, in his conversation with DNV Talks Energy host Matthias Steck.
Read the abridged interview or listen to it in full, below.
---
Matthias Steck: The DNV Energy Transition Outlook forecasts a 20-fold growth of solar capacity and tenfold growth for wind by 2050, despite short-term raw material supply and cost issues. What are the key drivers for this globally?
Eduardo Karlin: If we look at the much-discussed energy 'trilemma' – energy security, energy reliance and, of course, cost-effectiveness – renewable energy plays a key role. From an energy security perspective, which is very clearly at the top of the agenda for many countries, renewable energy does not rely on the import of any sort of fuels. That gives tremendous security to governments and also to consumers.
Secondly, with the increased capacity of renewable energy in developed markets, there is no longer such a concern around intermittence. A lot has been done to overcome those challenges and more is being done right now – smart grids being implemented, transmission lines being enhanced – and so we can see renewable energy becoming more and more reliable.
And then from a cost-effectiveness perspective, renewable energy sources aren't so volatile as thermal power plants are in certain countries [which] depend on the import of fossil fuels.
Finally, if we do want to minimise the impact of climate change, there is an urgent need to reduce reliance on fossil fuels, and there's no other way to do it without renewable energy.
MS: What are the key drivers for renewable energy growth in the Asia Pacific region specifically?
EK: If we look at the countries where Mainstream is present, many of them, if not all, still have heavy reliance on fossil fuel energy production. Vietnam is growing very robustly from an economic perspective, demographically speaking it's young, so electricity demand is continuously growing. How do you meet that demand? Coal is practically not being financed any more, gas takes a long time to be built and then most of that gas will need to be imported. There is hydropower, but all of the resources have been used. So if you want the country to meet its energy demand, then it will need to increase the capacity of renewable energy. And in fact, the government has been making significant progress. At COP26, the Prime Minister announced it would have Net Zero by 2050 targets, and in the new draft of the Power Development Plan for the next years there is a significant element for renewable energy. So Vietnam will certainly be a major driver of renewable energy growth in the region.
The Philippines is very exposed to the importation of coal, that affects power prices – there's a lot of volatility – and, in the meantime, it is a country endowed with phenomenal natural resources for solar, for wind, for offshore wind. Therefore, we see it as another country that is going to have to meet its energy demands through renewable energy. Again, the government has been making significant progress [with] a green energy auction programme launched. It attracted two gigawatts (GW) worth of projects – solar PV, onshore wind, hydro, biomass – and hopefully there is even going to be even more in the coming years, so we see the Philippines with a lot of optimism.
Indonesia and Australia are very large coal producers, so less subject to price volatility, but at the same time both have increased their commitments to transition. We are seeing very positive movements in Australia, where the new government has announced very ambitious plans around transmission grid upgrades, which will allow for more investments in renewable energy. Likewise in Indonesia, policymakers are trying to implement rules and regulations that are more favourable to renewable energy. So being the main economy in Southeast Asia, having the largest population, the amount of renewable energy that will be installed there is very significant over the coming decades.
And then, finally, Japan. We see a lot of ambition, particularly on the offshore wind side. The government is supportive, there have been net zero targets announced. There are also other markets in Asia Pacific that are making tremendous progress in renewable energy, so I wouldn't be surprised if, over the coming decades, many of the gigawatts that come online in the renewable energy sector will be within this region.
MS: What is your view of the renewables readiness of these countries? Are these countries prepared enough to integrate large amount of renewables into their grids?
EK: One of the big problems we have seen [is that] there is a very large amount of projects ready to come online, but getting that grid availability is not straightforward. It's been clear that lack of investments in the transmission system is an issue. Policymakers are becoming more and more aware of this issue, and Australia is a good example, but Mainstream would welcome more to be done.
MS: Another finding of our Energy Transition Outlook is to expect an 83% share of the electricity system coming from renewables, as they squeeze fossil fuels down to a 50% share of the overall energy mix. How and where will fossil fuels be phased out and how do you think renewables can replace them?
EK: There isn't one single answer because each country has their own peculiarities. Indonesia is the world's largest next exporter of coal, a significant amount of the economy is dependent upon the mining sector, with conglomerates active in the coal industry. So the urgency to reduce its fossil fuel thermal generation fleet is probably less, [and] a thermal power generation reduction will be driven very much by those three elements of the energy trilemma. For most countries, renewable energy addresses that, and it's a matter of time on how each country will get there. Ultimately in the next 30 years, hopefully, the predictions you mention will be fulfilled.
MS: Can you share any examples of Mainstream projects directly replacing fossil fuel use?
EK: Definitely. In Vietnam, we have a development pipeline of around 1.9 GW of offshore wind and 400 MW+ of solar PV. The offshore wind projects, some of which are at a very advanced stage, will have a key impact in the energy mix of Vietnam because their capacity factors are high – they are perfect substitutes for thermal power plants. One very positive direction we are seeing the Vietnam authorities take is around prioritising the dispatch of renewable energy projects. The same applies to the Philippines, [where] there was an announcement that within the wholesale energy market there would be clear priority dispatch given to renewable energy projects. We have a 90 MW wind project under development there and, again, that's electricity that will be replacing at least some portion of thermal power generation.
MS: What do you think of newer renewable energy technologies which may be of interest in this region? How could they make an impact in the race to net zero?
EK: Mainstream recently merged with Aker Offshore Wind, part of our Aker family, and this brings [us] a significant amount of floating offshore wind expertise. We will really be investing in this technology, it's potentially a very large gamechanger. Reaching a stage where it becomes cost-competitive, which we think will happen in a very short period of time, will unlock a market where the sky is the limit. Japan has massive potential, the Philippines is another market where offshore wind will be developed pretty much on the back of floating technology, and Australia is seeming to embark on that journey. We have a very strong mandate to pursue floating wind [opportunities], and similar to the other technologies, I believe it will eventually become mainstream.
MS: What would you say are the challenges for the implementation of these technologies?
EK: One we see in these markets is the establishment of a strong and reliable supply chain. That will take time but, in many of these countries, there are electricity demands that need to be met immediately, so expecting policymakers to balance that necessity with a long-term view is not always straightforward. We have to find a way so the policymakers are comfortable in supporting the offshore wind industry, particularly acknowledging that floating technology will not happen overnight, that it will require support. So that is the main challenge. Just getting policymakers to endorse the technology, and by doing so, allowing a supply chain to establish itself, and thereafter allowing the industry to flourish.
When we entered the UK offshore wind market, the early Contract for Difference PPAs were around £150 / MWh. A few years later, that was coming down to £115 / MWh, more or less, and more recently we saw offshore wind projects bidding for prices of around £40 /MWh. So it's proven that if there is policy that incentivises the industry, there will be benefits, and they can come pretty quickly.

Eduardo Karlin

General Manager APAC, Mainstream Renewable Power
MS: How could policy support the energy transition? What more needs to happen there?
EK: We would welcome policies that are open to foreign investment, and in this we are seeing a lot of progress. Vietnam has welcomed a lot of foreign investment over the last years in the renewable energy space. They are promoting this quite comprehensively. The Philippines is also lifting foreign ownership restrictions in renewable energy, and Indonesia has been doing so for quite a while – many of the renewable energy projects built to date there have been done in partnerships between local and foreign investors. For a renewable energy industry to flourish, there needs to be a collaboration between local and foreign partners. This was the model in Europe.
The second element is ensuring there are routes to market that allow for projects to be successful, and that that won't happen overnight. In the short-term, we need policies that accept, for example, higher tariffs for floating offshore wind; that accept there will need to be incentives [for] the industry, with the view that, eventually, the Levelized Cost of Energy for those technologies will reduce. And there is a track record for that. When we entered the UK offshore wind market, the early Contract for Difference Power Purchase Agreements (PPAs) were around £150 / MWh. A few years later, that was coming down to £115 / MWh, more or less, and more recently we saw offshore wind projects bidding for prices of around £40 /MWh. So it's proven that if there is policy that incentivises the industry, there will be benefits, and they can come pretty quickly.
MS: Are you concerned that there is not enough finance to realise your development plans?
EK: There's a lot of capital that's willing to come into projects that are ready to build, the issue is that not all projects that reach that stage have been developed to high standards. And that's a big issue, because if a project then stumbles into problems during construction or operations, it's very difficult to undo those problems. We've always applied what we call our Global Development Standard, which is very much inspired by the IFC's Equator Principles, and therefore, when we bring lenders on board or other types of investors, we tend to navigate very well in the environmental and social requirements, not to mention the technical qualities of the projects.
There is [also] the challenge of bankability; having regulatory frameworks, PPAs that are bankable, that assure banks that their capital will not be place at extremely high risk. Vietnam is a known example [where] international lenders have been critical. But when speaking to local authorities, there is a sense that, 'well, the PPA wasn't supposed to be bankable, but then suddenly 20 GW or more of solar PV, onshore wind projects were built'. That is true, but going forward, if we want large offshore wind projects to come online, if we want to meet this electricity demand growth in Vietnam with a significant amount of renewable energy supply, we would need to see, hopefully, some changes made to the regulatory framework which welcomes the international lenders.
MS: How optimistic are you that renewables will continue on this growth trajectory we see today?
EK: I am very optimistic, personally and speaking on behalf of Mainstream, that renewable energy will continue to be a mainstream source of electricity. Going forward there is a massive challenge ahead of us – climate change, resolving the energy trilemma – so it's very difficult to see a world without renewable energy being a key source of energy. And this will be even more so once the electric economy grows, with electric vehicles becoming dominant and smart grids becoming more and more sophisticated. It's not going to be an easy path to undertake, but without a doubt the answer will be renewable energy.
This podcast is hosted with the kind permission of DNV. To hear the entire DNV Talks Energy series to date, and subscribe for future episodes, visit the DNV podcast site.
Media Enquiries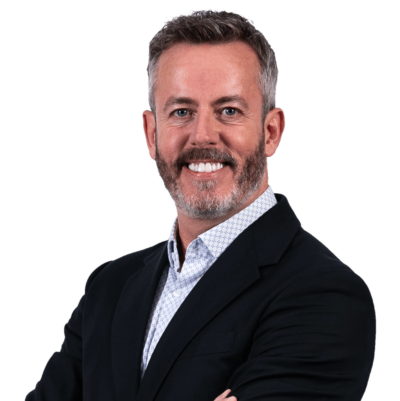 Emmet Curley
Head of Communications and Positioning