Mainstream Renewable Power outlines global expansion plans
Mainstream Renewable Power, the newly established renewable energy company founded by Eddie O'Connor, today announced details of its global expansion plans. The company, headquartered in Dublin, will develop, construct and operate a range of renewable energy plants across Europe, the United States, South America and Australia and expects to have 200MW of power built by 2010. Dr O'Connor, former CEO of Airtricity, has invested €30 million in the new company and announced today that he will now seek to raise €200 million from September 2008 to further fund the company's expansion plans.
Mainstream Renewable Power will build and operate wind energy, solar thermal and ocean current plants and will achieve this by partnering with governments, utility companies, developers and investors in both established and emerging markets. Since its inception in February 2008, Mainstream Renewable Power has achieved the following objectives:
The company is actively engaging in development opportunities both onshore and offshore in Ireland, the UK, Germany, the US, Chile and Australia and has offices in four of these locations
The company has already identified a number of potential partners in its key markets and has firm offers for wind turbines for delivery in 2009, 2010 and 2011
Mainstream has signed heads of agreement with Andes Energy in Chile to develop an initial pipeline of 260MW
Mainstream has invested €1million in 2-B, the Dutch offshore turbine designer
The company has appointed Fintan Drury as Chairman of its Board, which also comprises Sir Roy Gardner, former head of Centrica and Brendan Halligan of Sustainable Energy Ireland.
Fintan Whelan, previously of Airtricity has joined the senior management team as Chief Financial Officer while Torben Andersen also formerly of Airtricity has joined the team as Chief Development Officer. The team also comprises Andy Kinsella, formerly Head of Strategy and Sustainability for ESB Power Generation, as Chief Construction and Plant Operations Officer.
The company has assembled a team of 35 managers and staff, who have a combined experience of over 150 years in the renewable energy industry, half of whom will be based in international markets. The company plans to recruit an additional 35 staff by 2009
Speaking at the company's official launch, Eddie O'Connor, Chief Executive of Mainstream Renewable Power said, "We have ambitious expansion plans and over the coming years, as the environmental imperative becomes stronger, we look forward to realising our vision of creating a highly profitable business where renewable energy becomes the mainstream source of electricity on a global scale. We've been operating for four months and have achieved a tremendous amount in that time.
We've established our core teams and a unique, profitable business model. We've invested in 2-B, the Dutch wind turbine designer, and are working in partnership with them to create low-cost wind turbine for offshore deployment. We now look forward to raising the capital to assist us in delivering on our future objectives, to developing large-scale operations that are based on Gigawatts, not Megawatts."
Mainstream's Chairman, Fintan Drury added, "We see a clear opportunity, we're putting the resources in place to exploit it and we're now focused on delivering value. I believe we've got something remarkable here; we have a 100% belief in renewable energy; an entrepreneurial edge for identifying the best opportunities and a team that has, in global terms, unrivalled experience in delivering them."
The company is also at the final stage of negotiating development deals in the United Kingdom and has assembled the UK's premier offshore team operating out of its offices in London. Mainstream is looking forward to competing in the forthcoming licensing round for UK offshore and working in harmony with governments in Britain, Germany, Norway and Holland in the creation of the Supergrid.
Issued by Drury Communications on behalf of Mainstream Renewable Power
For further information, please contact:
Orla Benson/Martha Kavanagh/Donal Quinn, Drury Communications
Telephone: 01 260 5000
Mobile: 087 803362 (OB)/ 087 646 2006 (MK)/ 087 657 8163 (DQ)
Media Enquiries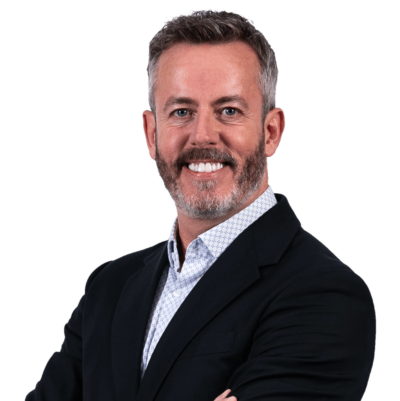 Emmet Curley
Head of Communications and Positioning