Former Finance Minister and industry veteran join the board of Aker Offshore Wind and Hexicon's new Swedish JV
Oslo/Stockholm, 6 September 2021: Aker Offshore Wind and Hexicon have today appointed former Swedish Finance Minister Pär Nuder and former Vattenfall executive Mikael Kramer to the Board of Directors of its new 50-50 joint venture to develop floating wind offshore Sweden.
With Sweden's plans to produce 100 percent of its energy from renewable sources by 2040 and to achieve carbon neutrality by 2045, the partners see a clear opportunity for offshore wind projects as the market develops.
The board of directors for the joint venture includes Swedish nationals Pär Nuder and Mikael Kramer. Nuder, former Minister of Finance for Sweden, has for the past decade worked in the private sector as a board member and strategic advisor to several companies and organizations, including the Albright Stonebridge Group and the private equity fund EQT. For eight years, he was also the chairman of AP3, one of the national pension funds. Kramer is an industry veteran having previously held the role of Head of Group Mergers and Acquisitions at Vattenfall during a period of great European expansion.
Together, Aker Offshore Wind and Hexicon bring unique capabilities and experience. Aker Offshore Wind, through the Aker group of companies, brings to the project its learnings and know-how from five decades of planning, designing, and executing offshore projects in the North Sea and elsewhere globally. Aker has a core expertise in project planning and execution methodology, technology know-how and fabrication competencies to scale and industrialize offshore wind in a sustainable way.
Stockholm-based Hexicon was founded in 2009 and has an experienced team that is developing floating offshore wind projects with other established industry partners in countries such as South Korea and Scotland. Offshore wind in Sweden is an early-stage market with large potential and Hexicon is the only dedicated floating wind developer in the domestic market.
Tom Selwood, Chief Financial Officer of Aker Offshore Wind, said: "As partners, we have the knowhow to deliver floating offshore wind generation in Sweden and are committed to a future of green renewable energy. Our joint venture represents our long-term commitment, whilst the newly established board of directors brings the expertise to succeed."
Marcus Thor, Chief Executive Officer of Hexicon, said: "Sweden is an attractive market for offshore wind and has set a target to reach 'net zero' greenhouse gas emissions by 2045. Our projects have the potential to provide a stable and clean energy generation long term, which benefits both Swedish industry and Swedish consumers."
The remaining four members of the Board of Directors are representatives from Aker Offshore Wind and Hexicon.
Both parties are technology agnostic for the purposes of the Swedish market and will work together to identify the optimal technology solutions for each project.
For further information, please contact:
Sebastian Robson, CFO, Hexicon
Email: [email protected]
Tel: +46 704418448
Maria Lanza Knudsen, Communications Manager, Aker Offshore Wind
E-mail: [email protected]
Tel: +47 484 42 426
Christian Yggeseth, Investor Relations, Aker Offshore Wind
Email: [email protected]
Tel: +47 915 10 000
About Aker Offshore Wind
Aker Offshore Wind is an offshore wind developer focused on assets in deep waters and specialized on floating energy systems. With global operations, the current portfolio consists of development projects and prospects located in Asia, North America and Europe. Aker Offshore Wind effectively deploys cost effective technologies from decades of offshore energy development. The company is majority-owned by Aker Horizons, an investment company dedicated to creating value and reducing emissions from renewable energy and decarbonization technologies. Aker Offshore Wind [AOW-ME] is listed on Euronext Growth in Oslo, Norway.
About Hexicon
Hexicon was founded in 2009 and is headquartered in Stockholm, Sweden to develop floating offshore wind farms and design dual turbine floating wind power platforms. Hexicon and its diverse global team are dedicated to the deployment of large-scale and environmentally friendly energy production. Its technology and knowledge are focused on delivering a cost effective and reliable supply of electricity generation, while maintaining a sustainable society for future generations. Hexicon's patented floating foundation, the TwinWind, can be positioned further offshore and in deeper waters than conventional fixed bottom offshore wind designs, resulting in less visual impact and better wind conditions. The TwinWind technology aligns with the wind direction which allows two wind turbines to be installed on the same foundation which conveys increased efficiency.
Media Enquiries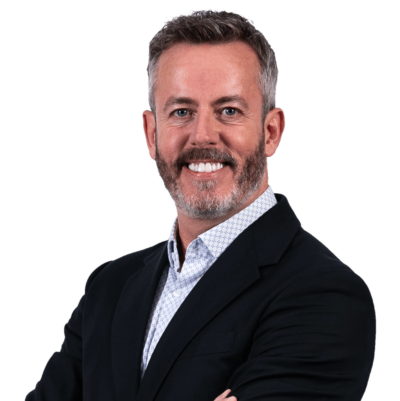 Emmet Curley
Head of Communications and Positioning