Wind farm community pulls together for back-to-school essentials
Project
Perdekraal East Wind Farm
Youngsters at Ceres Secondary School show off some of the books and stationary provided by Perdekraal East Wind Farm and other local partners for the start of the new year
Hundreds of children are being equipped for the return to school in a community effort aimed at alleviating one of the hidden impacts of South Africa's Covid toll.
Non-profit organisations in the Witzenberg area of the Western Cape enlisted Perdekraal East Wind Farm and other local partners in the initiative to keep youngsters who have lost supporting relatives from dropping out of school.
Five hundred backpacks stocked with learning essentials have now been distributed to children at four day-care facilities in Prince Alfred Hamlet, Bella Vista and Ceres, as well as Grade 12 learners starting their final year at the local high schools.
Warrick Alexander, of the non-profit Witz Events Network, explained that his own childhood experiences of going without classroom books and stationary inspired him to lead the back-to-school support project.
He said: "The pandemic has hit us all hard. Many still suffer from the after-shocks, and many households in our community lost their grandparents who bought the school necessities with their government grants. It has left parents without hope and children with shy faces at school.
"Many children face the fear at the start of a new school year of not knowing how or what they will take to school."
The school packs collaboration also involved OTB Africa, Communities of Abundance, WEN Angel, Ceres Super Spar, Triple One Printers, teachers from Bella Vista High and Ceres Secondary schools, God's Family Ministries, and Hartnick Sports Development Academy, as well as local individuals who gave their time and made financial contributions.
Jo-Anne Brown, Mainstream's Economic Development Manager at Perdekraal East Wind Farm, told of her delight at being involved in a community led response that mobilised its own resources to address a locally identified need.
She said: "This project is an excellent example of what Asset Based Community Development looks like: Organisations and individuals coming together to achieve a common goal.
"Without this collaboration, we would not have been able to make this kind of impact. It made us believe that change is possible through partnerships and dedication, as proven by this community NGO."
The 110MW Perdekraal East Wind Farm was developed and constructed by Mainstream for our Africa joint venture, Lekela Power. Now operated by Mainstream Asset Management South Africa for a 20-year REIPPP contract period, it began feeding the national grid in October 2020, generating 368,800 MWh of clean power each year – enough to meet the annual needs of 111,118 averaged-sized households.
Related Project
Perdekraal East Wind Farm
Perdekraal East became the first wind farm in Bid Window 4,of the f Renewable Energy Independent Power Producer Procurement Programme (REIPPPP) to reach commercial operation.  The wind farm was built within 27 months  even with the disruption of the Covid-19 lockdown. 
A notable achievement was the development of a domestic supply chain with more than 48% of the wind farm's content being manufactured in South Africa, including its 48 turbine towers, a 500 MVA mega transformer and other components previously only available as imports. 
View project
Media Enquiries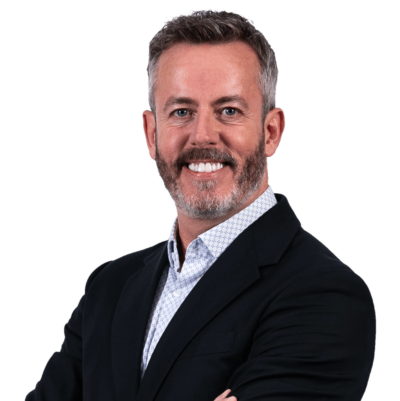 Emmet Curley
Head of Communications and Positioning