Young turn out in hundreds for big Clean-Up of their communities
Project
Perdekraal East Wind Farm
Young volunteers show off bags of rubbish collected from the streets of Prince Alfred Hamlet as part of a clean-up supported by Perdekraal East Wind Farm, in local partnership with community group UTC-Unite the City
An army of youngsters have taken up gloves and refuse bags to show how much they care about environmental matters in their South African wind farm community.
The young volunteers launched into the big Clean-Up of the Western Cape's Witzenberg Municipality after Mainstream's local economic development team partnered with four non-profit organisations and other stakeholders to organise the initiative.
Motivational speakers kept the groups of rubbish collectors inspired, while entertainment, braais, refreshments and lunches, as well as other fun activities were laid on to reward their efforts.
Jo-Anne Brown, Economic Development Manager at Perdekraal East Wind Farm, told how the Clean-Up, which was timed to celebrate South Africa's Youth Day last month, would give a new generation some ownership in the natural beauty of this part of the Winelands District.
She explained: "It was intended to have a positive impact on hundreds of young people and their broader communities, to repair and improve the environment we live in.
"Another aspect is to teach youth the importance of a clean environment, and raise awareness of the negative affect of littering in and around our neighbourhoods and rivers."
The community group UTC-Unite the City coordinated rubbish sweeps of Bella Vista and Prince Alfred Hamlet, spurred on by a rallying call from Municipality Waste and Recycling official Juhandre Saunders.
In Ceres, youngsters brought together by Rivers of Restoration tidied Dwarsrivier Park and Rooikamp, while in nearby Nduli, Vrolike Vinkies Educare Centre organised a group of willing pupils from Iingcinga Zethu High School.
Rivers of Restoration spokeswoman Mandy Edwards was enthused at seeing the local youth uniting, expressing her hope that a lasting impact of the Clean-Up would be wider community engagement in reducing litter, food waste and preserving the environment.
She said: "It was a great privilege to witness our community's youth getting together for such a positive programme. We all learnt so much from the day, especially the impact of our environment on our lives as well as animals and plants. The Clean Up also brought about a sense of responsibility among community members to keep our homes and common areas safe and clean."
The 110MW Perdekraal East Wind Farm was developed and constructed by Mainstream for our Africa joint venture, Lekela Power. Now operated by Mainstream Asset Management South Africa for a 20-year REIPPP contract period, it began feeding the national grid in October 2020, generating 368,800 MWh of clean power each year – enough to meet the annual needs of 111,118 averaged-sized households.
Related Project
Perdekraal East Wind Farm
Perdekraal East became the first wind farm in Bid Window 4,of the f Renewable Energy Independent Power Producer Procurement Programme (REIPPPP) to reach commercial operation.  The wind farm was built within 27 months  even with the disruption of the Covid-19 lockdown. 
A notable achievement was the development of a domestic supply chain with more than 48% of the wind farm's content being manufactured in South Africa, including its 48 turbine towers, a 500 MVA mega transformer and other components previously only available as imports. 
View project
Media Enquiries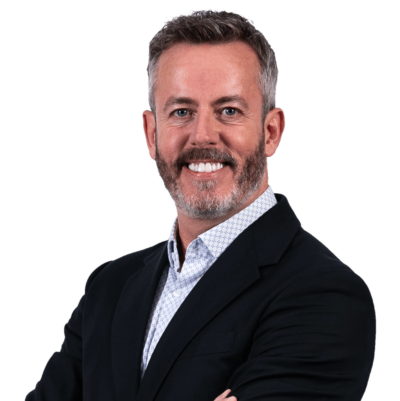 Emmet Curley
Head of Communications and Positioning