Asbestos classrooms replaced in wind farm-funded school renovation
Project
Perdekraal East Wind Farm
Young learners at Laastedrif DRC Primary School, which serves the Western Cape community of Ceres, are finding it easier to focus on lessons in their new classrooms, which were funded by Perdekraal East Wind Farm
Young pupils have begun the new school year in classrooms that are safer, more comfortable and finally watertight following a renovation project funded by their local wind farm in South Africa's Western Cape.
Construction work at Laastedrif DRC Primary School started late last year with the removal of bare asbestos buildings and their replacement with new brick structures.
Principal Dewald September, who oversaw the refurbishment, explained that the resulting classrooms – which for the first time could be plastered and painted – were a far better learning environment for his school's roll of more than 30 children from the rural Cape Winelands community of Ceres.
He said: "Asbestos is not an ideal material for classrooms, not only because of the possible long-term health impact, but because the classrooms get very hot in summer, which severely restricts academic activities.
"We found that due to the lack of air conditioning, the classrooms became more humid than brick-built rooms, resulting in lethargy and general fatigue amongst our learners making it difficult to concentrate for extended periods of time."
The transformation from last year's leaky, unhealthy asbestos structure to a colourful, comfortable learning environment. Pictures: Dewald September
Mr September added: "We as educators can now create a proper and inviting classroom atmosphere for our young learners. The brick classrooms aren't as hot in the extreme summer heat and will be warmer during winter. It no longer rains into the classrooms and learners enjoy the new classrooms and school infrastructure improvements as much as the educators. We are very grateful and proud of this accomplishment."
The project was funded by Perdekraal East Wind Farm as part of its Asset Based Community Development programme, which has a keen focus on mobilising communities, and was rolled out in collaboration with local Ceres agri-business Laastedrif Boerdery.
Mainstream Economic Development Manager Jo-Anne Brown said: "We are very proud to have been involved in this project. Our goal has always been to help provide children with access to equitable education.
"Furthermore, we not only were able to support this school building project, but also a pro-active collaboration between the public and private sector. We believe working together leads to achieving results faster."
The 110MW Perdekraal East Wind Farm was developed and constructed by Mainstream for our Africa joint venture, Lekela Power. Now operated by Mainstream Asset Management South Africa for a 20-year REIPPP contract period, it began feeding the national grid in October 2020, generating 368,800 MWh of clean power each year – enough to meet the annual needs of 111,118 averaged-sized households.
Related Project
Perdekraal East Wind Farm
Perdekraal East became the first wind farm in Bid Window 4,of the f Renewable Energy Independent Power Producer Procurement Programme (REIPPPP) to reach commercial operation.  The wind farm was built within 27 months  even with the disruption of the Covid-19 lockdown. 
A notable achievement was the development of a domestic supply chain with more than 48% of the wind farm's content being manufactured in South Africa, including its 48 turbine towers, a 500 MVA mega transformer and other components previously only available as imports. 
View project
Media Enquiries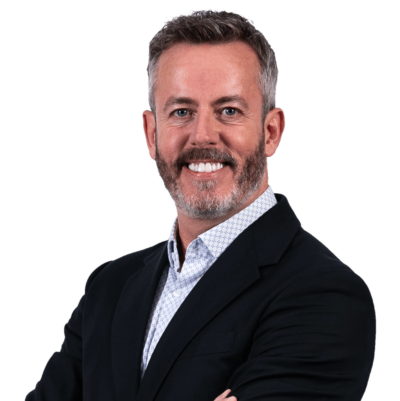 Emmet Curley
Head of Communications and Positioning