South African wind farms in construction reduce carbon emissions
Project
Perdekraal East Wind Farm
Two of the country's largest Bid Window 4 projects, 140MW Kangnas Wind Farm (Northern Cape) and 110MW Perdekraal East Wind Farm (Western Cape) have announced the successful completion of the 28-day strength test of their first foundations, with a significant improvement in the mix design and a massive CO2 saving.
Perdekraal East Wind Farm poured the first of its foundations on 22 November 2018, with Kangnas Wind Farm completing the same milestone the following day. This was followed by a 28-day strength test to ensure that the foundations achieved the required design strengths.
Following the trend that started with the Bid Window3 projects, Kangnas and Perdekraal East Wind Farm's foundations are designed using a 70% replacement of cement. This signals a significant improvement in the concrete mix design for these turbine foundations.
"We have achieved a significant improvement in the concrete mix design for these turbine foundations, with the carbon footprint of the concrete mix design being reduced by 32.5% in CO2 from our round 3 projects. For a project the size of Perdekraal East Wind Farm, it means a saving of approximately 1900tons of CO2, in relation to the previous concrete mix design," explained Christo Loots, Construction Programme Manager for the Perdekraal East and Kangnas Wind Farms.
A carbon footprint is defined by the total amount of greenhouse gases produced to directly and indirectly support human activities, expressed in equivalent tons of carbon dioxide (CO2). "We are very pleased with the achieved reduction in our carbon footprint and value Concor's progressive and meticulous approach to the concrete works," added Loots.
Kangnas Wind Farm's construction team is led by Manie Kotzé who has confirmed that 12 foundations are already complete and he expects that all 61 foundations will be in place by early July this year. To achieve this milestone on time the project relies largely on its workforce, which comprises a whopping 77% of locals from the beneficiary community of Springbok.
"Local employment is an important aspect of our construction programme, alongside skills training," explained Kotzé, Construction Project Manager for Kangnas Wind Farm.
Similarly, Perdekraal East Wind Farm is currently providing local employment to community members of Ceres, Nduli, Bella Vista and Prince Alfred Hamlet. "Almost 70% of the workforce responsible for building the foundations come from these beneficiary communities," said Glenn Hobson, Construction Project Manager for Perdekraal Wind Farm, who has confirmed that 8 of the 48 foundations are already complete.
Related Project
Perdekraal East Wind Farm
Perdekraal East became the first wind farm in Bid Window 4,of the f Renewable Energy Independent Power Producer Procurement Programme (REIPPPP) to reach commercial operation.  The wind farm was built within 27 months  even with the disruption of the Covid-19 lockdown. 
A notable achievement was the development of a domestic supply chain with more than 48% of the wind farm's content being manufactured in South Africa, including its 48 turbine towers, a 500 MVA mega transformer and other components previously only available as imports. 
View project
Media Enquiries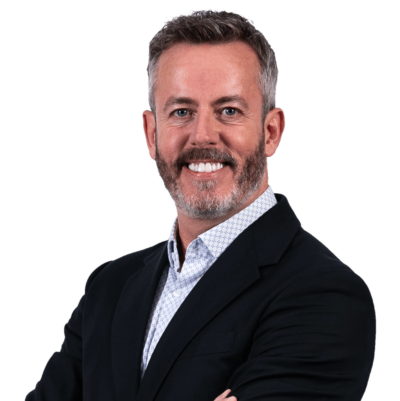 Emmet Curley
Head of Communications and Positioning