Mainstream Renewable Power initiates judicial reorganisation proceedings for two companies in Chile
Mainstream Renewable Power initiates judicial reorganisation proceedings for two companies in Chile
20 July 2023, Mainstream Renewable Power ("Mainstream") confirms it has initiated Judicial Reorganisation Proceedings for Huemul Energía SpA and Condor Energía SpA (the "Energía Companies"), which are part of its 1.4 GW Andes Renovables wind and solar platform in Chile.
Following a period of constructive engagement with the lenders to the portfolio, Mainstream has initiated the reorganisation proceedings which  represent the next phase of the restructuring of the capital and the debt.
These proceedings have been initiated by Mainstream in order to restructure the assets, the capital structure, to renegotiate the financial debts, and to allow for an injection of new capital into the Energía Companies.
The proceedings are part of a comprehensive mitigation strategy put forward by Mainstream to ensure the long-term viability of the Energía Companies as a consequence of a series of distortions currently affecting the Chilean electricity market, which have resulted in financial losses to renewable energy companies operating in the sector.
This week, the National Energy Commission issued approval of the early termination, due to force majeure, of the supply contracts of Huemul Energía SpA backed by the Ckhúri project.
Mainstream has been a pioneer of the renewable energy sector in Chile since 2008, having developed some of the country's first large-scale renewable energy plants and with more than 1.1 GW of assets currently under operation and 258MW in construction, it has grown to become one of Chile's largest pureplay renewables companies.
Mainstream is fully committed to Chile for the long-term and is focused on bringing forward its pipeline of wind and solar projects to support the government in its ambitious decarbonisation programme.
Ends.
For further information, please contact: 
Emmet Curley, Communications, Mainstream Renewable Power
+353 86 2411 690 , [email protected]
About Mainstream Renewable Power  
Mainstream Renewable Power is a leading pure-play renewable energy company, with wind and solar assets across global markets, including in Europe, Latin America, Africa, and Asia-Pacific. Mainstream is one of the most successful developers of gigawatt-scale renewables platforms, across onshore wind, offshore wind, and solar power generation. It has successfully delivered 6.5 GW of wind and solar generation assets to financial close-ready and has a global pipeline of 20.8 GW, with 1.4 GW in operation and under construction.
In May 2021, Aker Horizons acquired a majority stake in Mainstream, and in April 2022, Mitsui & Co., Ltd. joined Aker Horizons as a long-term strategic investor. In August 2022, a transaction to integrate Aker Offshore Wind into the Mainstream Group was completed.
Mainstream has raised more than EUR 3.0 billion in project finance to date and employs 600 people across four continents.
Media Enquiries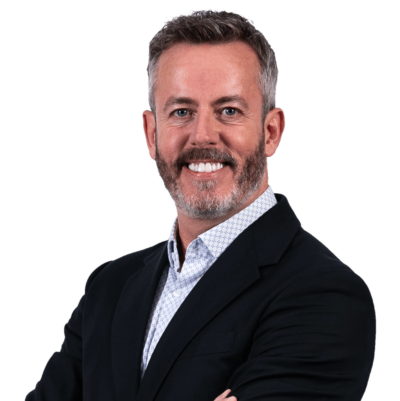 Emmet Curley
Head of Communications and Positioning