Mainstream closes US$280m construction finance facility with AMP Capital
Mezzanine funds will be drawn down during the construction of our Andes Renovables wind and solar platform in Chile
Proceeds used to fund portion of construction equity to build out 1.3 GW Andes Renovables wind and solar platform, one of the largest renewable energy platforms in Latin America
Transaction takes place alongside first drawdown under the US$620m Huemul senior project financing announced in September
A sixth bank, SMBC joins the senior banking consortium alongside IDB Invest, KfW IPEX-Bank, DNB, CaixaBank and MUFG, with Santander providing a VAT facility
---
The global wind and solar development company, Mainstream Renewable Power, has closed a US$280 million "mezzanine" construction finance facility with leading alternative lender AMP Capital Infrastructure Debt Fund IV. The AMP Capital facility complements the US$1.25 billion of senior project finance debt raised to date through two separate financings completed in October 2019 and August 2020.
The US$280 million mezzanine financing is structured in three separate tranches with the "Condor" and "Huemul" tranches drawn at closing, the "Copihue" tranche is expected to be drawn once that platform reaches financial close in H1 2021.
Andes Renovables is a c.US$1.8 billion, three phase wind and solar generation platform comprised of seven onshore wind and three solar PV generation assets. The 570 MW first phase, "Condor", reached financial close in 2019 and construction is already 43% complete. The 630 MW second phase, "Huemul", is comprised of three onshore wind and two solar PV generation assets. The next and final phase, "Copihue", is comprised of one further wind asset with a 100 MW capacity.
All conditions required to allow for the first drawdown under the US$620 million Huemul senior project financing were satisfied.
Paul Corrigan, Mainstream's Chief Financial Officer, said: "Mainstream is delighted to be working with AMP Capital to finance one the largest wind and solar platforms in Latin America.
"This deal follows closely on the heels of the US$620m Huemul senior project financing which we announced at the beginning of September.
"We are proud of the support Mainstream continues to receive in the international financial community. We place great value on our large group of capital providers – ranging from commercial banks, to insurance companies and sureties, to alternative lenders – who have worked together seamlessly to provide us with more than US$1.5bn of flexible and efficient financing structures that enable Mainstream to focus our efforts on building out one of the largest independent renewable energy platforms in the world."
Patrick Trears, Global Head of Infrastructure Debt at AMP Capital, said: "AMP Capital is extremely pleased to provide Mainstream with $280m of mezzanine debt to finance the construction of the Andes Renovables platform.
"Mainstream is a world leader in renewable energy and is exactly the type of partner we seek to work with to provide innovative financing solutions. We look forward to helping Mainstream achieve its goal of bringing low cost, sustainable energy to communities globally."
---
ABOUT MAINSTREAM RENEWABLE POWER IN CHILE
In 2016, Mainstream was the biggest winner in Chile's largest ever technology-neutral electricity auction, taking 27% of the total allocated capacity.
Chile's National Energy Commission awarded Mainstream a 20-year index-linked, US dollar denominated contract, to supply 3,366 Gigawatt Hours of firm power starting in 2021.
Mainstream has also delivered an additional 332 MW of wind generation in Chile via the Aela Platform with its joint venture partner Actis, delivering its first wind farm into commercial operation in 2014.
Mainstream has an additional 2,700 MW of wind and solar PV generation assets under development in Chile.
Media Enquiries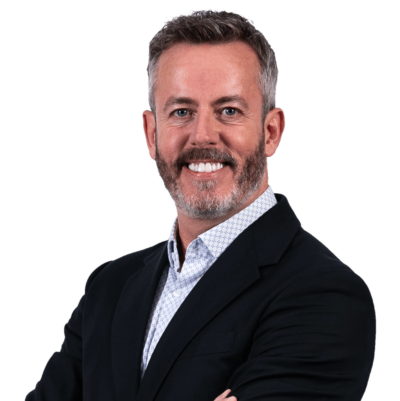 Emmet Curley
Head of Communications and Positioning