Mainstream announces 1 GW hybrid renewable energy platform for Chile
The new platform may employ new renewable energy technologies to build on the decarbonisation and economic benefits of Mainstream's Andes Renovables wind and solar PV projects, the first of which are already feeding electricity to Chile's grid
The company's new platform, called Nazca Renovables, will be made up of six wind and solar farms, and may look to integrate large-scale batteries and storage systems
In a major expansion of its presence in Chile, Mainstream Renewable Power today announces plans for Nazca Renovables – a new, hybrid renewable energy platform with more than 1 Gigawatt (GW) of capacity.
The clean energy generated by the platform will avoid the emission of more than 1.1 million tonnes of CO2, around the equivalent of every one of Chile's 18 million people planting a tree.
The platform consists of six projects – three wind farms, and three solar PV generation assets – and is divided into three portfolios.
Humboldt, the first of these, will provide 255 MW of clean energy via the Tata Inti Solar Farm and the Entre Ríos Wind Farm, with construction expected to begin in mid-2022.
Today's announcement is a major expansion of Mainstream's presence in Chile – the new Nazca Renovables platform builds on the strengths of the 1.35 GW Andes Renovables platform, which recently saw its first portfolio, Condor, begin supplying electricity to the grid.
Already, by 2022, Mainstream expects to provide 20 percent of electricity required by Chilean consumers as the Andes Renovables portfolio comes online in its entirety.
This new platform will grow Mainstream's importance as a provider of renewable energy in the country by powering more than 1.2 million homes when it is fully operational.
Manuel Tagle, Mainstream's General Manager for Latin America, said: "The Nazca Renovables platform and its three portfolios make Mainstream an even more influential enabler of Chile's decarbonisation.
"The six new projects will help bring investment and employment across the country, consolidating Mainstream's leadership in one of Latin America's most advanced markets for renewable energy.
"We're very excited by the pace of our developments in Chile and will draw on our significant experience with the Andes Renovables platform to ensure Nazca is a similar success."
Mainstream is also exploring incorporating hybrid solutions as part of the platform, such as storage systems with large-scale batteries located at the various assets.
This will allow them to generate power for more hours in a day, providing additional flexibility to better serve customers' needs and providing additional support to the grid.
This would build on Mainstream's history of realising and commercialising emerging technologies, which includes the recent agreement to explore the development of green hydrogen and low-cost ammonia production in Chile.
The Humboldt portfolio will supply a recently-signed, long-term bilateral private Power Purchase Agreement (PPA) with a strategic partner.
This is the second such deal within a month for Mainstream in Chile, following the signing of a PPA to supply power from the Copihue phase of the Andes Renovables platform.
Mary Quaney, Mainstream's Chief Executive Officer, said: "Not only is this platform a significant expansion for Mainstream globally, but it is a prime example of the new possibilities the company is developing through renewable energy agreements with private clients.
"Flexibility and reliability are key for such clients – and our exploration of integrating storage and batteries shows how we are adapting to the needs of our customers and the energy transition."
Media Enquiries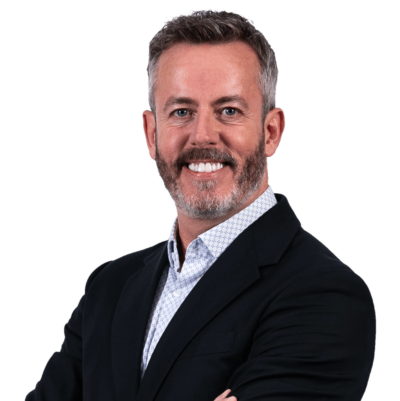 Emmet Curley
Head of Communications and Positioning