Ben Tre offshore wind project reaches LiDAR installation milestone
Project
Ben Tre Wind Farm
Wind data gathered by the Light Detection and Ranging unit – the furthest-from-shore LiDAR platform in Vietnamese waters – will be vital in advancing the Mainstream/AIT Ben Tre project towards its targeted entry in operation in 2026
Mainstream Renewable Power, the global pureplay renewable energy company, and its local partner AIT Corporation, have installed a LiDAR unit at the 500 MW Ben Tre offshore wind farm project in Vietnam, reaching a key development milestone for the project.
The LiDAR unit is placed on a fixed platform which is located in Vietnam's East Sea, 40 km from the coast of Ben Tre province at water depths of 25 metres, making it the furthest wind measurement platform from shore in Vietnam. Ben Tre is one of three Mainstream projects that are currently in development with local partners across Vietnam
The unit will continuously log data via satellite for approximately 18 months to provide an accurate assessment of the wind conditions at sea. LiDAR installation plays a key role in the project development ramp-up with the operational target for Ben Tre wind farm set for 2026.
Milestones already achieved include site survey license award, as one of only two offshore projects to have received this license, and the completion of the Unexploded Ordinance Survey (UXO) and geotechnical investigations.
The Ben Tre project will play a key role in Vietnam's energy transition through its investment of US$1.4 billion over the course of the project construction. The Ben Tre Project has the potential to play a pioneering role in Vietnam's green energy future and can facilitate the country's ambitions to transition away from conventional fossil fueled energy production.
Mainstream has been operating in Vietnam since 2017 and signed a joint development agreement with AIT in 2020. Mainstream's longstanding international track record of leveraging capital and project development expertise, combined with AIT's market knowledge of electrical infrastructure construction in Vietnam will help the country transition to renewable energy.
Bernard Casey, Chief Operating Officer for Mainstream in the APAC Region, stated "The Ben Tre Project has the potential to play a pioneering role in Vietnam's green energy future and will contribute to the realisation of the Vietnamese government's ambitions to install 7 GW of offshore wind before 2030.
APAC COO Bernard Casey believes Ben Tre can help Vietnam achieve its 7 GW offshore wind ambition for this decade
"These ambitions are deeply aligned with Mainstream's as we ramp up infrastructure investments worldwide in renewables to tackle global warming."
Hoang Thanh Hai, Chairman of AIT, said, "We are pleased to see this milestone achieved safely and on time and are looking forward to accelerating development on this key project with Mainstream."
A LiDAR – short for Light Detection and Ranging – is a remote sensing equipment that accurately maps wind conditions, including wind speed, direction and other atmospheric conditions, and is used in offshore wind projects to provide data to determine energy output for an offshore zone.
As part of the recent draft National Power Development Plan 8 (PDP8), an estimated 72.5 GW of offshore wind energy will be needed to replace fossil fuels in Vietnam by 2050.
About AIT
With nearly 20 years of development experience, Advanced Information Technologies Corporation (AIT CORP) is a leading EPC contractor in Vietnam in the field of traditional energy, including projects of hydroelectric, thermal power, substation and transmission line for power distribution. AIT has designed, supplied equipment, constructed/installed, Scada connected for 67 projects with voltage up to 500kV. In the field of renewable energy including solar and wind power plants, AIT is both an Investor and an EPC Contractor, having participated in over 18 projects all over the country.
Related Project
Ben Tre Wind Farm
The project has received the requisite site survey license, completed a pre-feasibility study and submitted a Power Development Plan (PDP) application to Vietnam's Ministry of Industry and Trade with a view to it being included in the Vietnam Government's national PDP 8 covering the period 2021-2030 with vision to 2050 (PDP 8).
In August 2022, the project installed a LiDAR wind measurement platform, 40 km from shore. Now in operation, this is the first dedicated offshore wind platform for wind measurement in PDP8. It will be in place for 18 months providing accurate assessments of wind conditions at sea.
View project
Media Enquiries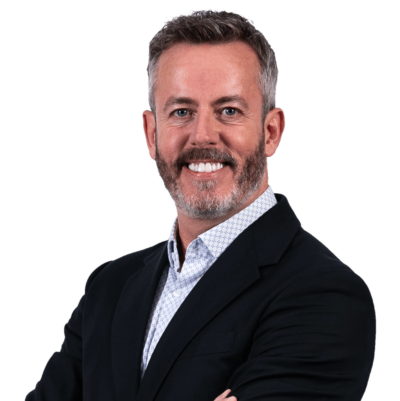 Emmet Curley
Head of Communications and Positioning