Business partners to enhance schools' leadership in communities
School principals were paired with their business mentors at the launch of the Partners for Possibility programme last month
Business owners are going back to school to pass on vital lessons that will improve pupils' learning outcomes, under a new wind-farm supported scheme in South Africa's Western Cape.
The 'Partners for Possibility, Leadership Development & Principal Support Programme' will give the managerial mentors a hands-on opportunity to apply their knowledge and experience to some of the complex challenges found in today's educational environment.
It is hoped that they will equip school principals with the leadership skills needed to mobilise local communities and drive change for their children's benefit, even in the midst of Covid impacts.
The year-long collaborative approach, supported by Perdekraal East Wind Farm in partnership with the Western Cape Education Department (Cape Winelands District), was launched in May and is being rolled out at ten schools in Ceres, Nduli/Vredebes, Bella Vista and Prince Alfred Hamlet.
Mainstream's local Economic Development Manager, Jo-Anne Brown, said: "The need for robust leadership in education has been highlighted during the difficult Covid-19 pandemic period, especially where schools were also exposed the deep inequalities, as many community learners were less likely to have access to remote online teaching.
"This programme focuses on the ABCD principles, which have been embraced in communities in the Witzenberg area. It is based on different sectors coming together to work at a common goal, by leveraging each other's strengths.
"It is all about creating collaboration and harnessing the strengths of people that are willing to work together for enrichment and the benefit of education.
"Knowledge and skills are obtained through training, and one-on-one interaction between principal and business partner and group discussion, which are then taken back to the school community for implementation."
While initially focused on empowering school heads, the collaborative approach will also extend to programme partners effecting change in school management teams and teaching staff, as well as among parents and community.
Nduli Primary School's Principal, Fezeka Lethunya, told of her hopes for a fruitful collaboration with her business partner, Dr Maddy Ross, a retired academic in the field of family and school reading practices.
She explained: "This programme is helping develop my leadership capacity in an under-resourced and consequently underperforming school.
"The skills and knowledge that I will gain from this partnership will help me involve parents in the education of their children. The partnership will also help us as principals to share best practices and build unity, which is needed in our schools."
The 110MW Perdekraal East Wind Farm was developed and constructed by Mainstream for our Africa joint venture, Lekela Power. Now operated by Mainstream Asset Management South Africa for a 20-year REIPPP contract period, it began feeding the national grid in October 2020, generating 368,800 MWh of clean power each year – enough to meet the annual needs of 111,118 averaged-sized households.
Media Enquiries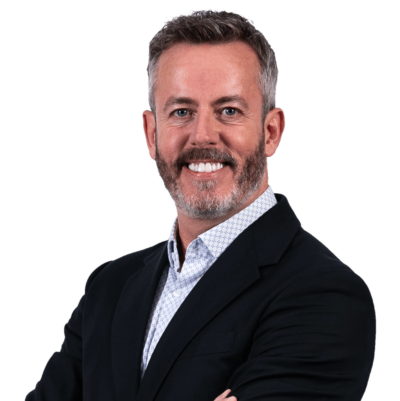 Emmet Curley
Head of Communications and Positioning