Pupils grasp power of wind through school competitions
Project
Perdekraal East Wind Farm
Teams from Iingcinga Zethu Secondary School celebrate success in model turbine building challenge sponsored by Perdekraal East Wind Farm
Mainstream's community teams in South Africa have been helping schoolchildren to celebrate the power of wind with some hands-on learning on different scales.
Pupils from two schools in the Western Cape town of Ceres vied to construct the best model wind turbine in a competition run by the nearby Perdekraal East Wind Farm.
The teams of five, drawn from Physical Sciences classes at Bella Vista High and Iingcinga Zethu Secondary School, were challenged to design and build a a miniature scene showing how the power plant feeds electricity to homes.
The winning entry from Iingcinga Zethu earned each of its creators a R600 (US$42) cash prize, as well as R7,000 (US$490) for their school, with two runner-up teams also sharing in the prize pot.
Jo-Anne Brown, Mainstream's Economic Development Manager at Perdekraal East, which entered commercial operation last October, explained that the contest had been run on Global Wind Day, June 15, to create awareness of the renewable energy sector and the various careers that it offers.
She said: "This is the first time that we have been able to celebrate this global event, so we are very pleased to been able to invite our local schools to join in."
Meanwhile, 660km away in the eastern Karoo region of the Northern Cape, young learners were getting up close to the full-sized turbine towers as part of their Global Wind Day experience.
Students from Noupoort Combined School and Enoch Mthetho High School were given a guide tour of Noupoort Wind Farm after impressing with their essays about renewable energy.
The annual writing competition forms part of an ongoing 'Clean Energy, Brighter Future' programme, which, since its launch in 2016, has seen Mainstream teams working with local schools to develop the focus of their STEM subject curriculum.
It also ties in with South Africa's National Environment Month, which encourages people to play their own part in the conservation of the country's biodiversity and natural heritage.
Noupoort Economic Development Manager, Sandisiwe Mntonintshi, said: "We believe it is important that learners understand what wind energy is about, how it benefits our country, the environment and specifically the local community."
The 110MW Perdekraal East wind farm began feeding the national grid in October 2020, generating 368,800 MWh of clean power each year – enough to meet the annual needs of 111,118 averaged-sized households. Noupoort Wind Farm, a 80 MW project, has been generating around 304,800MWh of clean energy a year for the Eskom grid since July 2016. Both projects were developed, constructed and are now operated by Mainstream for our Africa joint venture, Lekela Power.
Related Project
Perdekraal East Wind Farm
Perdekraal East became the first wind farm in Bid Window 4,of the f Renewable Energy Independent Power Producer Procurement Programme (REIPPPP) to reach commercial operation.  The wind farm was built within 27 months  even with the disruption of the Covid-19 lockdown. 
A notable achievement was the development of a domestic supply chain with more than 48% of the wind farm's content being manufactured in South Africa, including its 48 turbine towers, a 500 MVA mega transformer and other components previously only available as imports. 
View project
Media Enquiries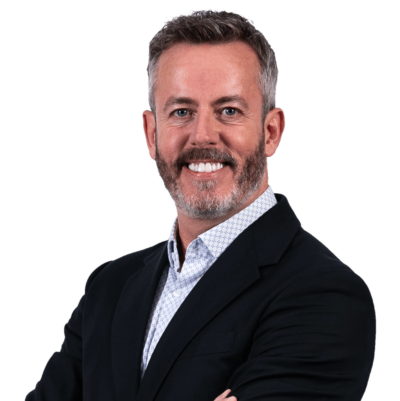 Emmet Curley
Head of Communications and Positioning