Bursaries scheme that 'restored hope' for college student is expanded
A student who is being sponsored through higher education by her local wind farm has told how the financial lifeline will give her a chance to help other young people in her community.
Linzay Cloete is one of a dozen recipients of funding under a bursary programme run by Kangnas Wind Farm in South Africa's Northern Cape.
And the third-year undergraduate explained that the award couldn't have come at a better time last year, when her hopes of completing a Bachelor of Social Work degree at Hugenote Kollege, in Western Cape town of Wellington, were hanging in the balance.
She said: "My mental health suffered greatly because of constant worries over finances and the uncertainty of whether or not I would be able to continue my studies in 2021. My hope was restored when I received an email saying that Kangnas Wind Farm recognised my potential and selected me as one of their bursary recipients."
Now funded through to the end of her degree course in 2024, Linzay has already set her sights on enrolling for a Masters in Social Work, and has a goal of specialising in criminology or child justice to help her own community.
"Considering how many children are involved in criminal activities, my main purpose is to become a social worker who will do her very best to prevent recidivism by empowering my clients to become the best versions of themselves," she added.
The bursary programme, which exclusively provides for existing tertiary level learners from communities in Springbok and the wider Namakwa District Municipality, has been expanded this year with eight new beneficiaries.
Juandre Mentor – like Linzay and her fellow 2021 awardees, Christyl Candice Cloete, Samantha Cloete and Justine van Wyk – is studying social work at Hugenote Kollege, while on the same campus Vane Carolus is focused on Early Childhood Development.
WITHOUT FINANCIAL SUPPORT, STUDENTS MAY NOT AFFORD HIGHER EDUCATION. IT IS OUR GOAL TO EMPOWER THE YOUTH OF THE COMMUNITY TO BE SUCCESSFUL AND MAKE A DIFFERENCE.

Rouchet Daniels

Economic Development Manager at Kangnas Wind Farm
Elsewhere, Blanche Parring and Ferlynn Cloete are BA Humanities course mates at University of Stellenbosch, Lache Cloete is studying Commerce at Varsity College, JoRenthia Carlson and Judith Maart are working towards Bachelor of Education qualifications from the Two Oceans Graduate Institution and North West University respectively, and Ancherita van den Heever is a Diploma student at the Western Cape College of Nursing.
Rouchet Daniels, Mainstream's Economic Development Manager for Kangnas Wind Farm, explained that bursary fund – which covers tuition fees, accommodation and other living and study expenses – aims to nurture young leaders and encourage positive social change in an area of few job opportunities and high unemployment.
She said: "With Springbok being a rural town, access to tertiary education is very limited. Without assistance from financial support, students may not afford to attend a higher education institution. It is our goal to empower and support the youth of the community to be successful and make a difference."
A programme with similar aims is being managed by the Mainstream team at another Northern Cape wind farm, Khobab.
Twelve students from Loeriesfontein are currently being supported through higher education on scholarships, with the three latest award recipients announced last month.
Marileze Syster is studying for a Diploma in Management Assistance at Boland College, in Paarl, Maleting Hugo is another social worker in training at Hugenote Kollege, and Jade Nel is in Bloemfontein, aiming to graduate from the International Agricultural Academy for Africa with a Diploma in Animal Production.
One of those who has already been benefiting from the scheme revealed how it has given him a new future.
Grantham Nel, a final year B.Ed student at the University of Stellenbosch, said: "Although studies have been hard, I have been able to keep up with them. The bursary gave me the chance to pursue my dreams, without putting a financial burden on my family.
"Upon completing my studies, I would like to start teaching at a school. I would like to make a significant difference in the lives of children and be the best version of myself."
Kangnas and Khobab wind farms were developed, constructed and are now operated by Mainstream for our Africa Joint Venture, Lekela Power. Each has a generating capacity of 140 MW, which represents enough clean power to meet the annual electricity needs of around 275,000 averaged-sized South African households.
Media Enquiries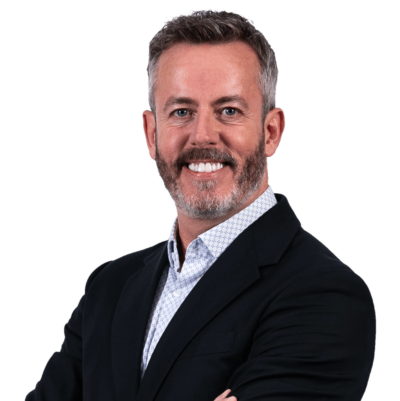 Emmet Curley
Head of Communications and Positioning