Mobile clinic visit to Loeriesfontein proves sight for sore eyes
Project
Loeriesfontein 2 Wind Farm
Extracting troublesome teeth kept this dentist during the ten days that the clinic's doors were open
Hundreds of people are enjoying a new lease of life from better teeth and eyesight after a visiting health team set up shop in their small, rural town in South Africa with the support of two local wind farms.
The pop-up clinic screened 414 patients for dental and vision complaints during the ten days that it opened its doors in Loeriesfontein, in the Northern Cape.
Funded by Khobab and Loeriesfontein wind farms, the health project also dispensed medicines, offered healthy living advice and raised awareness about measures to prevent the spread of Covid-19.
Mainstream's local Economic Development Manager, Vanessa Fredericks, told how the Innovo Mobile Healthcare unit handled 128 dental cases that required either tooth extractions or referrals for more extensive procedures.
In addition, its eye specialist fitted more than 130 people for glasses, and referred another 135 on to an ophthalmologist.
She said: "This project, which we hope to be able to repeat, included health assessments with a focus on basic dental and optometry services as well as health awareness, specifically aimed at protection measures and addressing stigma around COVID-19."
Dental and eye care services in Loeriesfontein are limited, with a community dentist only visiting once a month at most, and the closest medical centre located more than 100km away.
Local woman Marina Strauss, who attended the clinic with vision problems, said: "Thank you so much to the wind farms and Innovo Mobile Health. I am so grateful for my glasses, they are just perfect and I can finally see well enough to read properly."
The initiative, run at the end of last year, also saw the wind farms' delivering on their commitment to provide local employment and skills opportunities. Two members of the community were hired and trained to assist with data collection and Covid protocols.
Sister projects Loeriesfontein and Khobab wind farms were developed, constructed and are now operated by Mainstream for our Africa Joint Venture, Lekela Power. With a generation capacity of 140 megawatts each, they have been powering the equivalent of 240,000 South African households since entering operation in December 2017.
Related Project
Loeriesfontein 2 Wind Farm
In December 2017, Loeriesfontein 2 Wind Farm (138 MW) achieved its Commercial Operations Date on schedule and budget as part of Bid Window 3 of the South African government's Renewable Energy Independent Power Producer Procurement Programme.
Situated in the Northern Cape, the site was chosen for its excellent wind resource, its proximity to national roads for transport, construction conditions, and support from local stakeholders and municipality.  The Wind Farm consists of 61 turbines.
View project
Media Enquiries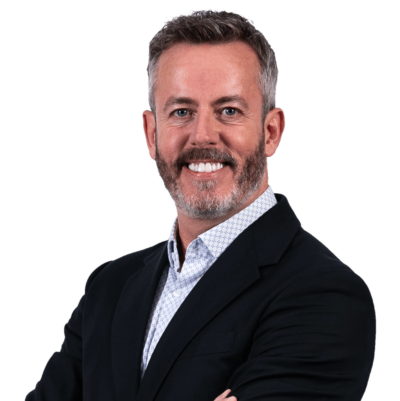 Emmet Curley
Head of Communications and Positioning