Mainstream increases trade finance capacity to €300 million
The new agreement with lenders will give Mainstream extra agility in building out renewable energy projects around the world
An additional €100 million of trade finance capacity has been agreed with the existing lender group, bringing the total facility to €300 million.
The lender group comprises DNB Bank, ABN AMRO and a panel of international sureties.
The enlarged facility will provide enhanced working capital capacity for ongoing global growth.
Mainstream Renewable Power, the global pure-play renewable energy company, has today secured an additional €100 million trade facility, bringing the total facility to €300 million.
The support from DNB Bank, ABN AMRO and the sureties, is an important step forward in Mainstream's ambitious plans to further expand its renewable power business. The deal will allow for enhanced working capital capacity and direct equity commitment support for Mainstream's next phase of accelerated growth.
This facility increase reaffirms Mainstream's strong financial footing in support of expanding its global renewable energy portfolio, which currently stands at 27 GW across solar and wind projects around the world.
It follows Aker Horizons' majority stake acquisition in Mainstream in 2021, and Mitsui's investment of €575 million in April this year.
Paul Corrigan, Mainstream's Chief Financial Officer, said: "We are delighted that our existing lender group is continuing to support Mainstream's global expansion ambitions with this €100 million increase in our trade finance facility.
"This investment decision is another vote of confidence in our plans to lead the global transition by deploying renewable energy faster and at scale. Together with the backing of Aker Horizons and Mitsui & Co. Ltd, Mainstream is in a strong position to deliver its vision of a world powered by renewable energy."
Esteban Uauy, Senior Vice President for Renewables and Infrastructure, DNB Bank, commented: "DNB is proud to support Mainstream with their growth plans and, through this facility, make them possible. DNB is fully committed to growing within renewables and sustainable financing, hence continued support to Mainstream, as one of the leading and fastest growing renewables companies, makes perfect sense. Our long-standing relationship is one we are very proud of, and we thank Mainstream for their confidence in DNB."
Willem-Jan Lenters, Head of Corporate & Institutional Clients, ABN AMRO, said: "Mainstream Renewable Power's complete dedication to delivering a low carbon future aligns perfectly with ABN AMRO's strong commitment to sustainability and supporting our clients make their energy transitions. We are very proud to continue working with MRP, and look forward to playing our part in its next phase of development."
And James Souter, Head of Surety, HowdenCAP, added: "This increase demonstrates the long-standing commitment and support to Mainstream by the Lenders, combining bank and surety capital, and allowing Mainstream to continue its growth trajectory and global expansion in order to further support the world's energy transition."
HowdenCAP acted as Mainstream's agent for the surety group, further transaction support was provided by Simmons and Simmons LLP acting as borrower's counsel, and Norton Rose Fulbright LLP acted as lenders' counsel.
Media Enquiries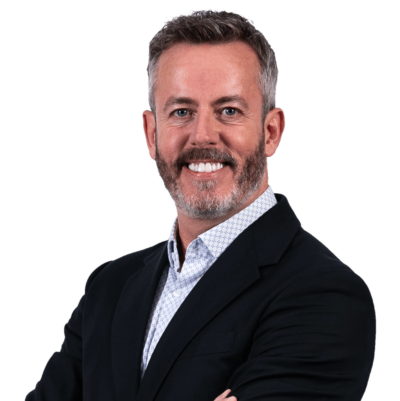 Emmet Curley
Head of Communications and Positioning