Extraordinary 70 GW floating wind opportunity for former coal nation
Welsh Economy Minister Vaughan Gething highlights the opportunities of floating wind in the Celtic Sea during the Mainstream-sponsored Future Energy Wales conference, with Chris Morris of the company's offshore wind team listening on, far left
Mainstream's UK Managing Director, Sian Lloyd Rees, examines the potential for floating technology to unlock the huge offshore wind resources in the Celtic Sea, and power Wales towards her future as a net-zero, net energy exporting nation.
We are on the cusp of an exciting era of large-scale deployment of floating wind farms in the seas around the UK, and Wales is set to play a significant role in this.
Offshore wind energy could support the electrification and decarbonisation ambition of a nation that was once synonymous with coal production. And if the deep waters of the Celtic Sea means this extraordinary 70 GW opportunity is currently a stranded energy source, floating wind is the way to harness it.
The Crown Estate recently outlined the tendering process for the first generation of commercial-scale floating offshore windfarms in the Celtic Sea – unlocking up to 4 GW by 2035 – and last week's RenewableUK Cymru Future Energy Wales conference provided a timely focus on the benefits on offer.
Minister for the Economy of Wales, Vaughan Gething, rightly noted in his keynote address that, as well as providing Wales with a pathway to becoming a net-zero nation and net energy exporter, the seabed lease auction scheduled for mid-2023 will also deliver a huge industrial boost for the country.
Large-scale projects in the Celtic Sea offer an opportunity for supply chain capability to be developed in the short term, and getting this right is key to Wales getting the maximum benefit from floating offshore wind.
For a 'just transition', we need to support existing and new companies to understand the potential that a transition can afford them. If we look at the oil and gas industry supply chain, for example, transferable skills exist in floating units, subsea structures and power management, as well as in the gas management and transportation fields relevant to the growing hydrogen economy.
Mainstream is planning to participate in the Celtic Sea leasing round as part of our ambition to become one of the world's first pure-play renewable energy majors.

Sian Lloyd Rees

UK Managing Director, Mainstream Renewable Power
So, we have the capability and skills in the UK, but in order to grow and expand these we need to provide the supply chain with confidence in the size of the future renewable market.
Mainstream is planning to participate in the Celtic Sea leasing round as part of our ambition to become one of the world's first pure-play renewable energy majors.
Our recent combination with Aker Offshore Wind has created a new global frontrunner in floating offshore wind that has the technology and development experience to deliver bigger projects, in deeper waters in more markets around the world.
The floating offshore wind market is projected to grow rapidly in the coming years, as several countries have launched ambitious targets to develop gigawatts of wind energy, with up to 80 per cent of offshore wind resources located at water depths only suitable for floating foundations.
Mainstream is actively developing floating offshore wind projects in Scotland (1.8 GW) and South Korea (1.2 GW), and exploring other opportunities in Ireland, Norway, the United States, Sweden and Japan.
We are also committed to helping Wales reach its net-zero targets through the accelerated deployment of floating offshore wind. There is massive potential to invest in jobs, skills and infrastructure, benefiting the communities that neighbour the Celtic Sea. We are ready to seize the opportunity for them.
Media Enquiries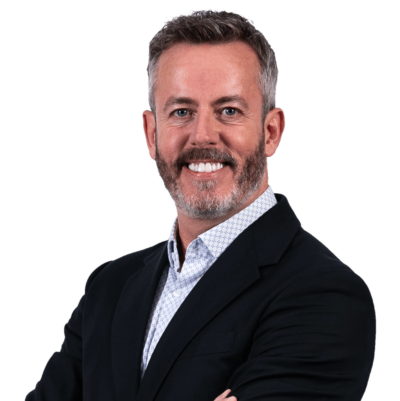 Emmet Curley
Head of Communications and Positioning