Aker Horizons closes transaction to acquire Mainstream
Aker Horizons ASA ("Aker Horizons") has finalized and closed the transaction to acquire Mainstream Renewable Power Ltd. ("Mainstream"), a global pure-play renewable energy company.
Existing Mainstream shareholders have re-invested and retain 25 percent ownership in the company. As part of the transaction, Aker Horizons also acquired an interest in superconductor technology company SuperNode.
The transaction values the current equity of Mainstream at EUR 900 million on a 100 percent basis and gives Aker Horizons a portfolio of solar and wind projects in operation and under construction of about 1.4 GW and a project development pipeline of about 12.5 GW. The pipeline has increased by more than 1 GW since the acquisition was announced on 19 January 2021.
"Aker Horizons has a clear ambition to develop Mainstream into a renewable energy major," says Kristian Røkke, Chief Executive Officer of Aker Horizons.
"We will focus on scale in selected markets globally, generating high quality energy from our multi-technology platform. We aim to be the hybridization frontrunner, accelerating the Power-to-X market as well as pioneering smart energy solutions by leveraging on partnerships with other Aker Horizons and Aker companies."
Aker Horizons' ambition is to develop companies with a total renewable energy capacity of 10 GW and contribute to the removal of 25 million tonnes CO2 per year by 2025.
Mary Quaney, Chief Executive Officer of Mainstream says
"We are delighted to have completed this transaction, and to become part of the Aker family. Mainstream's vision is of a world electrified by renewable energy, and this deal gives us the resources to scale up our ability to deliver that. We envisage growing our business across all of our platforms, while working with Aker Horizons to develop new routes to new customers in new markets,"


Mary Quaney

Chief Executive Officer of Mainstream Renewable Power
Mainstream plans to bring 5.5 GW of renewable assets to financial close globally by 2023, setting the company on track to becoming a pure-play renewable energy major. Work has commenced to prepare the company for a potential IPO within the next three years.
About Mainstream Renewable Power
Mainstream is a leading independent renewable energy player with a global footprint and a proven track record across renewable power industries.
Since its establishment in 2008, Mainstream has developed and brought forward assets totalling 6.4 GW of renewable energy capacity to financial close and sold a significant number of wind and solar projects to world-class counterparties.
Mainstream is one of the most successful independent developers of offshore wind at scale globally. It has developed, and later divested, projects representing 22 percent of the UK's offshore wind capacity either in operation or under construction.
Mainstream is the largest independent developer in the Chilean market and has played an integral role in building the largest pan-African independent power producer (IPP) through the Lekela Power joint venture.
Mainstream has a global organization of 341 employees across 11 countries, with capabilities covering the entire lifespan of renewable energy assets, from sourcing and development through to operations.
Mainstream's current portfolio includes 1.4 GW (net) in operation or under construction, primarily made up of onshore wind and solar assets in Chile and South Africa.
Dr Eddie O'Connor continues as Chairman of the Board of Directors of the company. New Board Members are Kjell Inge Røkke, Aker ASA's main shareholder, Øyvind Eriksen, President and CEO of Aker ASA, Kristian Røkke, CEO of Aker Horizons and Erik Knive, Investment Director at Aker Horizons.
Supernode
As part of the transaction, Aker Horizons acquired an interest in SuperNode, a technology company which designs and develops superconductor cables to address the significant future need for higher capacity cables with lower power loss. SuperNode was founded by Dr Eddie O'Connor in 2018. The technology enables connecting offshore wind production efficiently with markets over longer distances.
At closing, Aker Horizons and Dr O'Connor will hold 45.6 percent of the shares each in SuperNode, with employees owning the remainder of shares. Aker Horizons will develop SuperNode together with Dr O'Connor, who remains Chairman. Pat Cox, Kjell Inge Røkke, and Karl-Petter Løken, Investment Director at Aker Horizons, have also joined the SuperNode Board of Directors.
DNB Markets, a part of DNB Bank ASA, Nordea Bank Abp's Norway branch and Green Giraffe acted as financial advisers to Aker Horizons in the transaction. Advokatfirmaet BAHR and Slaughter & May acted as legal advisers in the transaction. Rothschild & Co acted as financial adviser to Mainstream on the transaction. Linklaters, ByrneWallace LLP and Philip Lee acted as legal advisers on the transaction. Brewin Dolphin acted as nominee and shareholder representative.
For further information, please contact:
Christian Yggeseth Aker Horizons Investor Relations, Tel: +47 915 10 000,
Ivar Simensen Aker Horizons Communications, Tel: +47 464 02 317
Emmet Curley Communications, Mainstream Renewable Power, Tel: +353 86 2411 690
About Aker Horizons
Aker Horizons ASA is a planet-positive investment company dedicated to developing companies within renewable energy and other technologies that reduce emissions or promote sustainable living. The company is listed on Euronext Growth (Oslo) and majority-owned by Aker ASA. Aker Horizons' investment portfolio includes majority stakes in Aker Clean Hydrogen, Aker Offshore Wind, Aker Carbon Capture and Mainstream Renewable Power, and a Sunrise portfolio of early-phase or strategic business opportunities.
Media Enquiries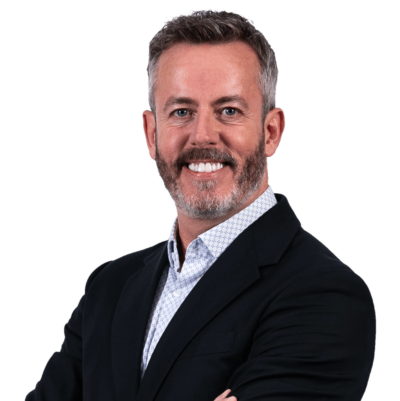 Emmet Curley
Head of Communications and Positioning