Women in Wind mentor hopes to 'rise the tide for all' in energy sector
As well as being Country Manager in the Philippines, Aoife McMahon recently moderated a joint Mainstream/Siemens Gamesa panel discussion to mark World Day for Safety and Health at Work
Mainstream's Philippines Country Manager, Aoife McMahon, has committed to using her new role in the Women in Wind Global Leadership Program to advance diversity in the renewable energy industry.
As one of 15 mentors in the 2021 scheme, she also discussed the key challenges and opportunities to increasing female participation in the sector, as well as her own career progression experiences, when she sat down with the Global Wind Energy Council's Women in Wind blog.
Since joining Mainstream in 2013, Aoife has held senior positions in both the Group Finance and Corporate Finance teams. Her experience in the latter included closing more than US€300million in corporate debt arrangements, leading on the disposal of two wind farms, assisting in a grey market process and managing the company's corporate debt and shareholder relationships. She also provided corporate support to local project finance teams.
In her previous Group Finance role, Aoife was responsible for preparing the Group's Annual Report, preparing management reporting deliverables and heavily involved in the budget process.
Before joining the company, Aoife spent four years with PwC, where she obtained her ACA qualification. Aoife holds a Bachelor of Commerce from University College Dublin and a MBA from the UCD Michael Smurfit Graduate Business School.
Women in Wind: How did you first become interested in renewable energy and joining the clean energy transition?
Aoife McMahon: After I received my accounting qualification, I wanted to join an innovative, fast-paced industry where my work would leave a positive contribution to the world. The renewable energy sector ticked all the boxes. I was so lucky to join a (reasonably) small, entrepreneurial Irish company that had a global footprint. I loved the mission and values of Mainstream Renewable Power and have remained there since. I have become more passionate about clean energy with every year I spend working in this sector.
WiW: Tell us about your expertise and passion in the sector. How has this business changed over the course of your career so far? For you, what is the next "space to watch" in renewable energy?
AMcM: When I first joined the sector I was a relatively new qualified accountant. I worked in a Group Finance role for approximately three years. I later transitioned over to the Corporate Finance function which gave me a tremendous overview of how different stakeholders view the industry. I then moved into a development role and have gained huge knowledge of the technical aspects of renewable projects.
I would never have been able to predict the sheer pace of the renewables industry over this period. It has exceeded all my expectations and the growth trajectory has never been better.
I believe that the world will see tens of offshore wind GWs being built this decade. This is the right move for many governments with excellent offshore resources and land constraints. Another technology that we have been hearing a lot about recently is clean hydrogen, and it is one to keep an eye in the near term. In addition, as storage costs decline, they will become a standard part of new renewable projects.
'I AM VERY PROUD TO WORK FOR A COMPANY WITH A FEMALE CEO, AND GENDER PARITY IS SOMETHING THAT MAINSTREAM ARE STANDING BEHIND'
WiW: What sort of challenges did you encounter in entering the sector? Can you tell us about an achievement wherein you overcame such a challenge?
AMcM: There is no doubt but there are not many females in very senior positions in the renewables sector. However, I believe this has been changing in recent years. Programs such as Women in Wind are a testament to the turning tide. I also see many more young females joining STEM courses and looking to join the industry. This is so encouraging. I am very proud to work for a company with a female CEO and gender parity is something that Mainstream Renewable Power and many others in the industry are standing behind.
Candidates now look for diversity and inclusion values when joining a firm, and businesses need to step up in order to attract good staff. I have often been in meetings, or on teams, where I am the only female in the room. I have always tried to focus on my work and to date it has stood to me. I would encourage women to try to call out inappropriate behaviour, in a polite manner, should they feel discriminated against. Always try to find a trustworthy colleague to share experiences with, who can back you up and build your confidence, if speaking out in a group.
WiW: If you had to pick one key issue facing women in the wind power sector, what would it be and why?
AMcM: I think attracting women to the industry is a challenge today. I do see this improving but there is certainly more that we can do. Changes need to be made at a junior school level, in a way that encourages females to think about sectors such as technology, engineering, development, construction, manufacturing as ones that may suit their skills. Girls need to see it to believe it, so it is very important that companies in the renewables space promote women internally. Should there be more women in the board room and in key leadership positions then this will attract more females to apply for roles.
Internships are another great way to get females thinking about the industry before settling into a permanent role. At every stage of the education life cycle there is an opportunity for the renewable sector to allow females to begin thinking about a role in this industry.
WiW: Finally, what do you hope to achieve as a mentor in the Women in Wind Global Leadership Program? How will you contribute to the next generation of female leaders in the sector?
AMcM: I firmly believe that mentors can get as much out of this program as the mentees. I am looking forward to learning about the challenges that my mentee encounters and trying to assist her in navigating through these issues. I can apply this sharing of knowledge to my own team and re-frame issues that I may see with my colleagues.
My mentee will also have lots of great ideas as to how to include new diversity and inclusion initiatives in her company and I hope to be able to share my experiences as to how to present, listen, negotiate and influence leadership to make these positive changes from within. I am committed to encouraging female leaders within the industry, in an effort to rise the tide for all.
This interview was first published in the GWEC Women in Wind blog, and is reproduced here with the kind permission of the Global Wind Energy Council.
Media Enquiries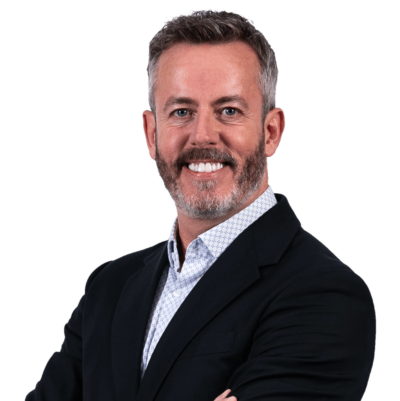 Emmet Curley
Head of Communications and Positioning