Transformer delivery raises wind farm's local content to 48%
Project
Perdekraal East Wind Farm
The 500MVA mega transformer was transported from Pretoria to Perdekraal East in a unique convoy
One of the two South African Round 4 wind farms being constructed by Mainstream has taken delivery of its last major component.
The arrival of the 500MVA mega transformer at the Perdekraal East project site marked a resumption of operations after the Covid-19 lockdown in the Western Cape.
It also highlighted the growing role of the local supply chain in the country's renewable energy transition.
Like the project's 48 turbine towers, the transformer was manufactured in South Africa – with local content set to account for almost half of the completed wind farm.
Mainstream has worked with domestic industry to meet the Department of Energy's local content requirements, which have steadily increased with each bid window, and is now using components that were previously only available as imports.
The transformer, now awaiting installation at a substation near the town of Ceres, will step up the voltage of the wind farm's generated power to 400kV, making it suitable to feed into the national grid.
Following its arrival by road from Pretoria, Glenn Hobson, Construction Project Manager for Perdekraal Wind Farm, said: "We are pleased to confirm that our obligation for local content exceeds 48% of the total project value, making this a truly South African endeavour." 
Activities at the site – one of 12 wind farms currently under construction in South Africa – restarted in late May after 50 days of lockdown.
Hobson added: "We hadn't anticipated the full impact of the COVID-19 virus but our team is working hard under the less than ideal situation, considering the added HSE requirements and procedures that are now part of our daily construction protocols."
The 110MW Perdekraal Wind Farm has been developed, is being constructed and will be operated by Mainstream for our Africa joint venture, Lekela Power. When commissioned later this year, it will have the capacity to generate 368 800 GWh/year of clean, renewable power into South Africa's national power grid, equivalent to the annual energy needs of 111,118 homes.
Construction teams have returned to our two Round 4 wind farm sites under strict Covid protocols
Safety first in construction restart
The restart of construction work at Perdekraal East and its Northern Cape sister project, Kangnas, has been accompanied by stringent Covid-19 protocols.
Sanitising regimes are in place, along with inductions on safety procedures and checklists to ensure all personnel had valid documentation and the correct PPE.
In addition, all personnel must undergo daily temperature screenings.
Only small maintenance teams remained on sites at the height of South Africa's lockdown restrictions.
Mainstream SHEQ Manager Liesl Esau discusses what health and safety measures were put in place, and how the COVID-19 pandemic has affected our construction operations in South Africa, in the interview below, with ESI Africa.
Related Project
Perdekraal East Wind Farm
Perdekraal East became the first wind farm in Bid Window 4,of the f Renewable Energy Independent Power Producer Procurement Programme (REIPPPP) to reach commercial operation.  The wind farm was built within 27 months  even with the disruption of the Covid-19 lockdown. 
A notable achievement was the development of a domestic supply chain with more than 48% of the wind farm's content being manufactured in South Africa, including its 48 turbine towers, a 500 MVA mega transformer and other components previously only available as imports. 
View project
Media Enquiries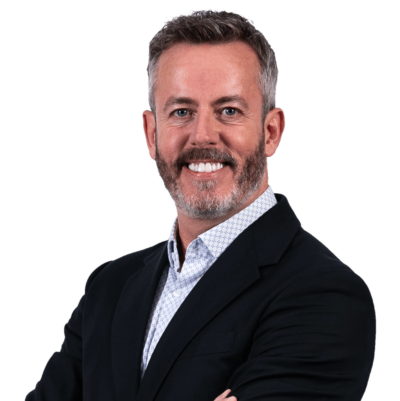 Emmet Curley
Head of Communications and Positioning