Support for PinkDrive screening brings cancer fight to Loeriesfontein
Project
Loeriesfontein 2 Wind Farm
A cancer check-up and awareness initiative funded by two local wind farms has been credited with saving lives in a rural area of South Africa's Northern Cape.
More than 80 adults of all ages attended a PinkDrive mobile screening unit when it called at Loeriesfontein for two days in September.
Noelene Kotschan, founder and director of the healthcare NGO, told how the opportunity to detect cancers early, as well as educate people about signs of the disease, would have immediate and lasting benefits for community members.
Almost 70 women underwent tests that included mammograms, ultrasounds and Pap smears for breast and cervical cancers. And another 19 local men received Prostate Screening Antigens tests and lessons in how to self-check for testicular lumps.
The health team's visit, supported by Khobab and Loeriesfontein Wind Farms in collaboration with the Department of Health, resulted in seven referrals for further consultations.
Covid protection packs of masks, soaps and bottles of hand-sanitizer were also distributed to those who attended, along with free woolly hats and sanitary pads
Kotschan said: "PinkDrive is all about early detection, and Loeriesfontein Wind Farm and Khobab, it's because of you that lives are going to be prolonged in this community. Without your involvement, this community would never have had the opportunity to receive the medical services that we've provided here."
With breast cancer affecting one in 28 women in South Africa during their lifetime, the many of those who were screened in Loeriesfontein spoke of the peace of mind it provided.
Cancer check-ups at Upington Hospital, the nearest Northern Cape provider, often involves ambulance transfers for the 1,000km round trip and at least one overnight stay – making access almost impossible for many in the community.
Local woman Belinda Farmer commented: "I'm really pleased that the PinkDrive visited Loeriesfontein. Personally, it is very important to me to get tested, as cancer spreads very fast.
"The tests were done for free, so in my opinion, this is a very good initiative that Loeriesfontein and Khobab Wind Farms have funded. Prevention is better than cure."
Explaining how the screening fitted in with the wind farms' wider communities programme, Mainstream's local Economic Development Manager, Vanessa Fredericks, said: "We believe that through this initiative we have supported the community's access to essential health screening, as access to such public healthcare services is very limited and cost-prohibitive.
"By providing early-screening and detection, education and awareness interventions, lives can potentially be saved and treatment can start early, if and when required."
Sister projects Khobab and Loeriesfontein wind farms were developed, constructed and are now operated by Mainstream for our Africa Joint Venture, Lekela Power. With a generation capacity of 140 megawatts each, they have been powering the equivalent of 240,000 South African households since entering operation in December 2017.
Related Project
Loeriesfontein 2 Wind Farm
In December 2017, Loeriesfontein 2 Wind Farm (138 MW) achieved its Commercial Operations Date on schedule and budget as part of Bid Window 3 of the South African government's Renewable Energy Independent Power Producer Procurement Programme.
Situated in the Northern Cape, the site was chosen for its excellent wind resource, its proximity to national roads for transport, construction conditions, and support from local stakeholders and municipality.  The Wind Farm consists of 61 turbines.
View project
Media Enquiries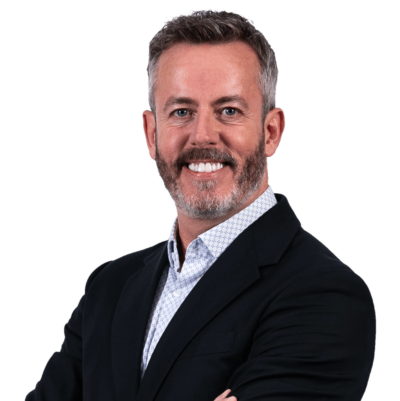 Emmet Curley
Head of Communications and Positioning