Students aim to 'achieve life goals' with wind farm bursaries
Two third-level students have told how funding from their local wind farm in South Africa's Northern Cape has opened up a world of new opportunities to them.
Aspiring teacher Anna Pieters and accountancy hopeful Maygon Meyer are among ten students from Loeriesfontein who are being put through university or technical college by a bursary programme that was only established two years ago.
The scheme, run by the Mainstream-operated Khobab Wind Farm, covers all the tuition fees and living costs involved in studying for a tertiary degree, from the first to the final year.
And it is proving a real inspiration for pupils at Loeriesfontein High School, where all the fund recipients have come from to date.
Anna, who is currently enjoying the second year of her B.Ed Foundation Phase studies at Cape Peninsula University of Technology, explained that being selected has "really had a positive impact on my life".
She added: "Without access to this funding I wouldn't be able to study at all or achieve my life goals. The bursary is paving the way to bigger and better things and motivates me to work even harder."
Maygon is now a second-year student at Stellenbosch University, where lessons about life have been as important as those on her BA Accounting course.
She said: "Everything is going well with my studies, although it's not always easy. There are a lot of challenges, but if it wasn't difficult, it wouldn't have been worth it".
Six bursaries were awarded to mostly first-year students during 2019, and while the programme is currently aimed at giving local youth a chance to realise their potential in any subject, the long-term goal is to encourage more graduates in the STEM fields.
Vanessa Fredericks, Economic Development Manager for Khobab Wind Farm, explained: "The plan is for this tertiary bursary programme to eventually focus on subjects such as engineering, accounting and sciences.
"But until the mathematics and science base grows amongst tertiary school leavers, we are committed to providing opportunities to as many community members as is possible, without being limiting or prescriptive."
Encouraging more youngsters to pursue STEM subjects has been at the core of the wind farm's education development programme, which as its main focus has been providing support for foundation phase and maths and science teachers in Loeriesfontein's primary and high schools.
Fredericks added: "These subjects are considered critical for our country's economy, and through this support we would like to see an improvement in maths and science outcomes amongst learners, and eventually an increase in the numbers of learners opting to study maths and science in the senior grades."
With applications for the 2021 bursary programme being taken in September, Vanessa emphasised that requirements will allow as many bright young minds in the local community to be considered as possible.
She said: "The student needs to be a resident of Loeriesfontein; they need to have matriculated well enough to qualify for acceptance into a college or university; the joint family income needs to meet a set threshold; and in balancing demand versus budget, the allocations will always be made on academic merit."
Khobab Wind Farm and sister project, Loeriesfontein Wind Farm, were developed, constructed and are now operated by Mainstream for our Africa Joint Venture, Lekela Power. With a generation capacity of 140 megawatts each, they together make up the largest single expanse of wind turbines in the country, and have been powering the equivalent of 240,000 South African households since entering operation in December 2017.
Related Project
Khobab Wind Farm
In December 2017, Khobab Wind Farm (137 MW) and sister project, Loeriesfontein 2 Wind Farm (138 MW) commenced a 20-year commercial operation as part of Bid Window 3 of the South African government's Renewable Energy Independent Power Producer Procurement Programme.
Khobab Wind farm, consisting of 61 turbines (2.3 MW) was delivered into operation on schedule, on budget and without a single lost-time incident.
Khobab Wind Farm has a 20-year Power Purchase Agreement with Eskom and is operated by Mainstream Asset Management South Africa.
View project
Media Enquiries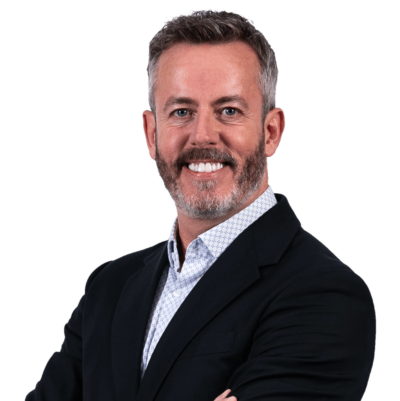 Emmet Curley
Head of Communications and Positioning