Sewing enthusiast helping to keep key workers safe
Project
Perdekraal East Wind Farm
Marinda, left, pictured with Mainstream Economic Development Project Officer Beauty Theto, is using her skills to tackle the COVID-19 threat with support and materials from Perdekraal East Wind Farm
A seamstress who recently turned her hobby into a thriving enterprise with the help of her local wind farm project is now supplying protective wear to key workers and the disadvantaged in her Western Cape community.
Marinda Mankapan started making cloth masks for friends and neighbours in the small Witzenberg town of Ceres after registering as a business last month.
And she quickly stepped up her output to supply workers at an agricultural factory, and a local spaza shop – one of the informal convenience stores common in South Africa – which is donating masks to Ceres residents in need.
Her masks are also being supplied to essential staff with the local Department of Social Development and police service.
Marinda had previously used her sewing skills for basic tailoring work, as well as making bathroom sets and couch covers as a pastime.
But when money for supplies ran out, Perdekraal East Wind Farm's enterprise development programme gave her new motivation to set up as a company in March, and she has since received fabrics and other sewing necessities from the fund in order to keep up with the increased demand.
Jo-Anne Brown, Economic Development Manager at Perdekraal East Wind Farm, told how Marinda's business is now going from strength to strength.
She said: "Her services are in demand as community members flock to buy fabric masks. Luckily, she can now keep up with the demand with the help of two staff members and with plans on possibly hiring additional help.
"We are particularly pleased that she is able to supply to the local agriculture sector, one of the largest industries in the area, so that their staff can continuing to work."
Meanwhile in the Northern Cape, fashion designer Martha Ntombi Mosoane is now producing hundreds of hygiene masks every day after being approved as an official supplier with the assistance of her enterprise mentors at nearby Noupoort Wind Farm.
The 110 MW Perdekraal East Wind Farm is on target to enter commercial operation for our Africa JV, Lekela Power, by the second half of 2020, when it will begin generating enough clean electricity to power the equivalent of 95,000 South African homes. It will also eliminate approximately 410,000 tonnes of carbon emissions each year compared to traditional fossil fuel power plants.
Related Project
Perdekraal East Wind Farm
Perdekraal East became the first wind farm in Bid Window 4,of the f Renewable Energy Independent Power Producer Procurement Programme (REIPPPP) to reach commercial operation.  The wind farm was built within 27 months  even with the disruption of the Covid-19 lockdown. 
A notable achievement was the development of a domestic supply chain with more than 48% of the wind farm's content being manufactured in South Africa, including its 48 turbine towers, a 500 MVA mega transformer and other components previously only available as imports. 
View project
Media Enquiries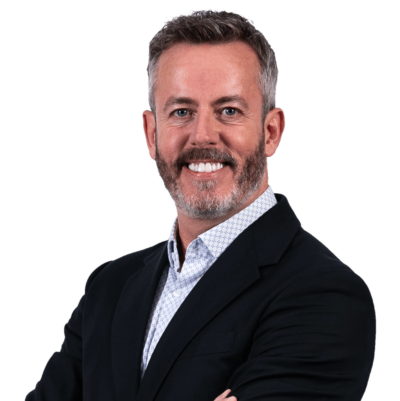 Emmet Curley
Head of Communications and Positioning