Amisha to lead Mainstream's 'progressive' public affairs & policy role
Amisha Patel brings a wealth of experience in advocating for the renewable energy industry to her new role as Mainstream's Head of Public Affairs and Policy
Last year three leading women in US offshore wind appeared on a podcast to discuss how the country could reap huge opportunities from well-implemented capacity building. Today, they are all working together as Mainstreamers.
The talent reunion – which began in October 2021 when Abby Watson joined Mainstream's Vice-President of US Offshore, Paula Major, in the company's growing North America operation – has now been completed with the addition of Amisha Patel to Mainstream's Corporate Affairs team.
Amisha took up the new position of Head of Public Affairs and Policy earlier this month, assuming a lead role on political analysis and stakeholder engagement across all of the company's markets.
The active social media poster joins Mainstream as it focuses on delivering gigawatt-scale wind and solar platforms around the world, and incorporating green hydrogen and energy storage technologies to meet new market needs.
The high-growth strategy aligns with forecasts by the International Energy Agency and the International Renewable Energy Agency, which see half the world's energy system being electrified by 2050 – 90% of which will be delivered by wind and solar power – with a further 20% being provided by predominantly green hydrogen.
Amisha said: "This gives us a very clear sense of how we can decarbonise the global power system. We have the technology and continuing innovation, and the speed at which we can deploy them at scale will be key to meeting climate ambition.
"With a large and growing global footprint of renewable projects, Mainstream is well-positioned to help decision-makers keep the trajectory to meeting net zero on course."
"We know how wind and solar are key decarbonisation tools that can unlock supply chain capabilities, create skilled jobs and deliver economic benefits for communities. Mainstream has great ambition, and the vision and plan to deliver on this, and I want to play a role in this journey."
Based in London, she will be applying a wealth of experience in renewable energy, climate change and sustainability briefs that has been amassed over more than 17 years working within both government and industry.
At the Energy Industries Council trade body, she built up the Global Power and Renewables team, improving diversification within the UK's oil and gas supply chain and sharing best practice models with policy makers and industry players globally.
Most recently Amisha led the public affairs and communications efforts of US-headquartered Principle Power, a leading technology and services provider for the floating offshore wind energy market. She was also a mentor in last year's Women in Wind Global Leadership Program, an initiative to accelerate gender diversity in the wind power sector.
As members of the US trade body, Business Network for Offshore Wind, Amisha, Paula and Abby contributed to a working group paper published last June that focused on the potential of floating wind technology in the American market.
Speaking on the BNOW podcast, Offshore Wind Insider, Amisha told of "rife opportunities" arising from the Biden Administration's ambition to install 30 GW of new offshore capacity by the end of this decade.
And in a new interview for Mainstream's internal podcast, Energy World in Focus, she explained how "progressive organisations like ourselves are leading the way" in adapting existing development know-how to ensure the energy transition in emerging markets is a just transition.
Listen to every edition of the Business Network for Offshore Wind 'Offshore Wind Insider' podcast, hosted by Brandon Burke and featuring interviews with the industry and government leaders who are making offshore wind a reality in America today, here.
Media Enquiries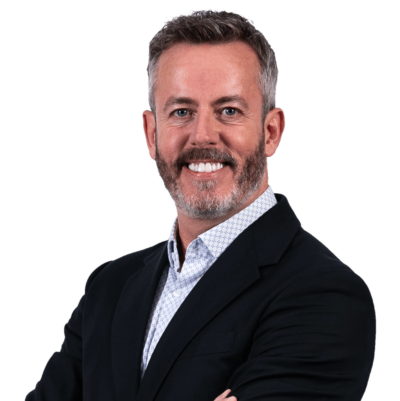 Emmet Curley
Head of Communications and Positioning