North America team grows to target new offshore opportunities
Offshore wind is the main focus for Mainstream's US team of, from left to right, Aoife McGovern, Abby Watson, Paula Major, Chris Dorman, Katherine Thompson and Nicholas Turpin-Invernon
Mainstream is building a US offshore wind team of industry leading experience to put it on course to become one of the top renewable energy companies in North America.
The recent addition of Abby Watson as Senior Executive New Markets Strategy has added impetus to a strategic drive to position the company at the forefront of an entire continent's energy transition.
As part of the newly created position, she has been tasked with identifying new offshore wind opportunities, and leading pre-lease market development and project development activities.
Her expertise in supply chain and economic development will also enhance Mainstream's ability to innovate with new technologies, form lease-winning partnerships and engage with key decision makers to help implement regulatory and energy market reforms.
Watson has worked in almost every area of the US renewable energy industry over the past 15 years, and in leading government and institutional relations for Siemens Gamesa, most recently helped lay the groundwork for the announcement of a new blade manufacturing facility in Portsmouth, Virginia.
High-profile roles on bodies such as Renew Northeast, the American Council on Renewable Energy (ACORE) and Women of Renewable Industries and Sustainable Energy have added to a reputation as being one of the most influential industry advocates in dialogues with policymakers in key coastal states.
Over the past three years, her engagement on procurement design, port and infrastructure planning, and supply chain issues has coincided with a growth in US offshore wind ambitions from the deployment of 9 GW of capacity to more than 30 GW by 2030.
As a member the Business Network for Offshore Wind's Floating Offshore Wind Working Group, Watson collaborated with Mainstream's Vice-President of US Offshore, Paula Major, on a report published by the working group in June that recommended policies to rapidly scale-up deep water development.
Speaking on the Business Network for Offshore Wind podcast, Offshore Wind Insider, with Major and fellow working group member Amisha Patel, she told how a regional rather than state approach was required to overcome the "big barrier" of local content requirements, a strategy she will now be advocating as part of her Mainstream brief.
Major, who joined the board of Business Network for Offshore Wind in September, and is also chair of Offshore Wind California, identified it as a key driver that will enable the US floating wind industry to tap into almost 60% of US offshore wind resources.
She said: "From Mainstream's global perspective it is really clear to see that the US is uniquely positioned to be a powerhouse of floating offshore wind… if the right the right co-ordination happens and states work together rather than competing for local content against each other.
"Mainstream is a supply chain orientated developer and economic development is central to our approach. We like creating jobs, pushing policy of supporting the supply chain."
Watson will also be working closely with three other recent additions to the US Offshore team in Los Angeles and New York: Project Manager & Energy Markets Specialist Katherine Thompson, Project Manager Nicholas Turpin-Invernon and Assistant Project Manager Aoife McGovern.
Listen to every edition of the Business Network for Offshore Wind 'Offshore Wind Insider' podcast, hosted by Brandon Burke and featuring interviews with the industry and government leaders who are making offshore wind a reality in America today, here.
Media Enquiries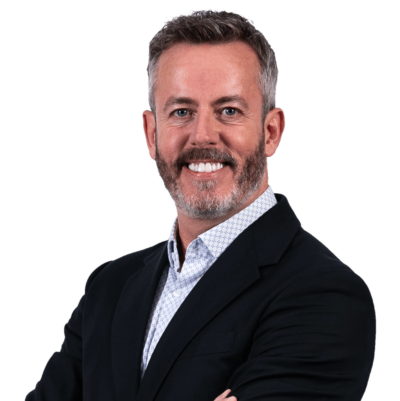 Emmet Curley
Head of Communications and Positioning