Mainstream completes financial close for two large-scale wind farms in South Africa
Circa 6.6 billion Rand investment with construction of wind farm due to start in June 2018 Global wind and solar company Mainstream Renewable Power today announces the successful completion of financial close for two wind farms in South Africa with a combined capacity of 250 megawatts (MW). A consortium led by Mainstream was awarded the contracts for the wind farms by the Department of Energy in South Africa under the fourth round of the Renewable Energy Independent Power Producer Procurement Programme (REIPPPP). The wind farms, which are located in South Africa's Northern and Western Capes, represent an investment of approximately 6.6 billion Rand and are expected to commence construction June 2018. Mainstream has been awarded a total of 848 megawatts of wind and solar projects under the REIPPPP programme since the first round in 2011, making it the country's most successful independent renewable energy developer.  The company has already delivered five wind and solar PV plants into commercial operation under the programme, with a combined generation capacity of almost 600MW, and has bid a number of additional wind and solar PV projects under the Expedited Round (4x), the results of which are expected to be announced shortly.
Commenting on the announcement, Hein Reyneke, Mainstream's General Manager for Africa said: "Our team here in South Africa is really excited to reach financial close and start constructing these two projects, which will bring a 1.1 billion Rand community investment over 20 years once they start operating in 2020. Importantly, we are looking forward to the results of the expedited fourth round of the REIPPPP being announced soon, as well as further rounds, which are vital to securing a sustainable long-term, least-cost energy plan for the country." He added: "Mainstream has been investing and building a local team in South Africa for almost a decade and with a portfolio of more than 3,000MW of wind and solar projects under development here, we are delighted to be making a significant contribution to building South Africa's low-cost and low-carbon power system whilst boosting rural communities." The wind farms that have reached financial close are:
The 140MW Kangnas Wind Farm, located near Springbok in the Northern Cape.
The 110MW Perdekraal East Wind Farm, located 80km northeast of Ceres, in the Western Cape.
The equity members of the projects are:
African Rainbow Energy and Power (AREP) aims to be a leading South African and African energy company, focused on clean energy solutions and is committed to contributing positively to the strategy and operations of its investee projects from a platform of sector specific knowledge.
H1 Holdings, a wholly black owned and operational South African energy company, with a focus on developing and investing in projects in the power sector.
Local Community members through established community trusts with shareholding funded by other project equity partners.
Lekela is a renewable power generation company which delivers utility-scale projects that supply much-needed clean energy to communities across Africa. Lekela develops, owns and operates wind and solar assets, delivering competitively-priced power. Its current portfolio includes more than 1,300MW across projects.
Mainstream Renewable Power along with a consortium of investors such as the IFC and the Rockefeller Brothers Fund.
Old Mutual Life Assurance Company (South Africa), one of Africa's largest independent investment managers.
The debt for the projects has been arranged and led by ABSA. The consortium of Concor and Conco has been appointed as construction contractor and Siemens Gamesa Renewable Energy will supply and install the wind turbines. Simmons & Simmons and White & Case acted as Lenders' Legal Advisor.  Fasken and Stoel Rives acted as Sponsor Legal Counsel. Ends. Projects developed and delivered into commercial operation by Mainstream under the REIPPPP
Project Name
MW
Technology
REIPPPP Round
Commercial Operation
Jeffreys Bay
138
Wind
1
2014
De Aar
50
Solar PV
1
2014
Droogfontein
50
Solar PV
1
2014
Noupoort
80
Wind
3
2016
Loeriesfontein
140
Wind
3
2017
Khobab
140
Wind
3
2017
Kangnas
140
Wind
4
Expected 2020
Perdekraal East
110
Wind
4
Expected 2020
TOTAL
848
Media Enquiries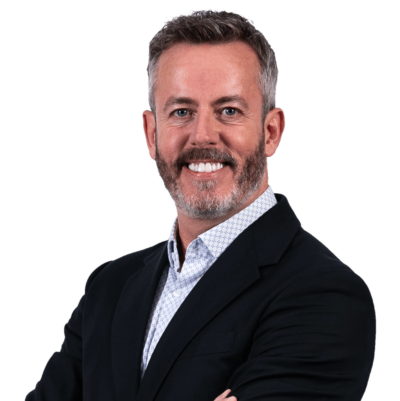 Emmet Curley
Head of Communications and Positioning