West Bakr enters operation in big leap for Egypt's energy transition
Project
West Bakr Wind Farm
West Bakr's 96 turbines are now turning on the banks of the Gulf of Suez at the end of a build-out that, despite the Covid pandemic, took less than two years to complete
The Egyptian wind project developed and constructed by Mainstream's Africa joint venture, Lekela Power, has entered commercial operation.
West Bakr Wind Farm's 96 Siemens Gamesa turbines began their contracted power supplies to the grid on Monday, just 21 months after ground was broken at the site, on the shores of the Gulf of Suez, in February 2020.
The 250 MW facility – developed under the country's Build, Own, Operate scheme – will now produce more than 1,000 GWh of electricity every year, enough to power around 350,000 homes.
Its 'switch-on' also represents a significant milestone in the government's drive to generate 20% of its electricity from renewable sources by 2022, and 42 percent by 2035.
With Egypt due to host the COP27 climate summit next November, West Bakr has increased its national wind power capacity by 18 percent in one go, annually saving in excess of 530,000 tonnes of CO2 that would otherwise have been emitted by fossil fuel power plants.
Chris Antonopoulos, Chief Executive Officer at Lekela said: "Reaching commercial operation is a huge achievement. With the construction being carried out almost entirely during the pandemic, it proves that sources of clean, reliable energy can be constructed even during the most challenging conditions. We want to thank our partners and contractors, in particular Siemens Gamesa, for their work on the project.
"The wind farm will help push Egypt closer to its renewable energy targets and provide a significant uplift to Egypt's wind power capacity. At a time when global attention is on the climate crisis, and what businesses and governments can do to solve it, this project shows that the future of energy in Africa must be renewable."
West Bakr is part of a wider portfolio of wind projects owned by Lekela – the joint venture between Mainstream and UK investment fund Actis – that includes a further 762 MW of operational assets across South Africa and Senegal, and 150 MW in development in Ghana.
Its financing has been supported by the European Bank for Reconstruction and Development, the International Finance Corporation, a member of the World Bank Group, and the United States' Development Finance Corporation.
As well as creating jobs during its construction phase, the wind farm will have ongoing benefits for the local community of Ras Ghareb and the environment.
The commitment to sustain the Gulf of Suez's rich biodiversity includes the development of a 'shut down on demand' programme to protect migrating birds. Under a protocol with the Egyptian Environmental Affairs Agency, Lekela will contribute towards the funding and implementation of a Migratory Birds Monitoring training programme.
And socio-economic initiatives will include a continuing focus on empowering women through programmes like engineering apprenticeships, which are aimed at increasing female participation in Egypt's renewables sector.
Faisal Eissa, General Manager for Egypt at Lekela said, "This is a hugely important day for Lekela, with the wind farm now providing clean, reliable power in Egypt. It's exciting to be part of this step towards a more sustainable Egypt.
"Providing this power is just one part of our work. The local community of Ras Ghareb has been incredibly important to the success of the project so far. We're looking forward to continuing and growing our community investment programme, with lots more in store as we move into this next stage of the project."
Related Project
West Bakr Wind Farm
The West Bakr Wind Farm at 252 MW is the largest operational wind farm in the Lekela Power portfolio. It started construction in late 2020 and reached commercial operation in 2021.
The wind farm is part of the Egyptian Government's Build, Own, Operate (BOO) framework and takes advantage of a world class wind resource in the Gulf of Suez.
View project
Media Enquiries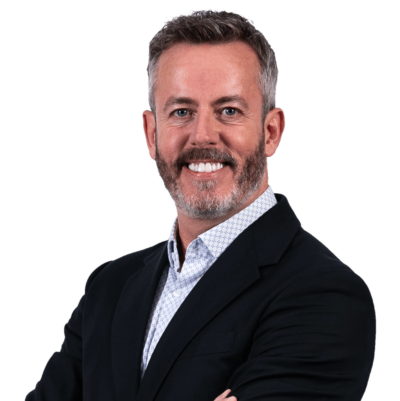 Emmet Curley
Head of Communications and Positioning