Local period poverty collaboration allows girls to focus on schooling
Project
Perdekraal East Wind Farm
Pupils at St Mark's Primary School in Prince Alfred Hamlet were among 400 schoolgirls who received sanitary packs in an initiative supported by Perdekraal East Wind Farm
A South African wind farm community has pulled together to help school girls whose education was being disrupted for the want of sanitary wear.
Four hundred youngsters, most from disadvantaged backgrounds, have received supplies of environmentally friendly sanitary pads after being identified for assistance by a public-private programme in the Witzenberg area of the Western Cape.
'A LARGE PERCENTAGE OF GIRLS MISS UP TO FIVE DAYS OF SCHOOL EACH MONTH DUE TO LACK OF ACCESS TO THESE ESSENTIAL ITEMS.'
The latest initiative in an ongoing collaboration between Perdekraal East Wind Farm, the Western Cape Department of Education, school principals and the Department of Social Development, aimed to alleviate the very real impact of period poverty on the girls' future career opportunities.
Jo-Anne Brown, Mainstream's local Economic Development Manager, explained: "Despite being on the list of VAT zero-rated goods list, many of the girls continue to struggle to gain access to the necessary personal hygiene products each month.
"Research also reveals that a large percentage miss up to five days of school each month, due to lack of access to these essential items."
A localised procurement process saw two seamstresses appointed to produce almost 1,600 pads, and the project provided contract work for a further seven people at small businesses in the area.
The wind farm supplied all the materials to produce the sanitary wear, designed to be re-usable, and bought back the finished goods for distribution.
Initial research, using questionnaires circulated within local schools, found that a large majority of girls were open and happy to try these new hygiene products, despite having no prior knowledge of them.
Jo-Anne Brown added: "Many girls and women are switching away from single-use products, as these type of long-lasting fabric products are free from irritating and synthetic materials, in addition to being eco-friendly and far more cost effective."
The 110MW Perdekraal East Wind Farm was developed and constructed by Mainstream for our Africa joint venture, Lekela Power. Now operated by Mainstream Asset Management South Africa for a 20-year REIPPP contract period, it began feeding the national grid in October 2020, generating 368,800 MWh of clean power each year – enough to meet the annual needs of 111,118 averaged-sized households.
Related Project
Perdekraal East Wind Farm
Perdekraal East became the first wind farm in Bid Window 4,of the f Renewable Energy Independent Power Producer Procurement Programme (REIPPPP) to reach commercial operation.  The wind farm was built within 27 months  even with the disruption of the Covid-19 lockdown. 
A notable achievement was the development of a domestic supply chain with more than 48% of the wind farm's content being manufactured in South Africa, including its 48 turbine towers, a 500 MVA mega transformer and other components previously only available as imports. 
View project
Media Enquiries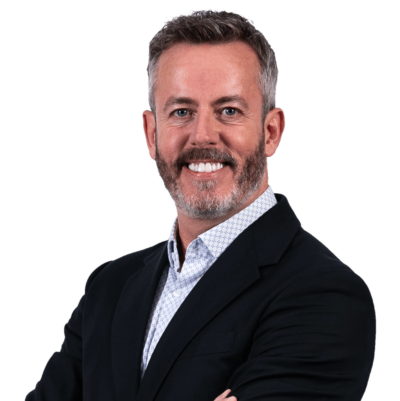 Emmet Curley
Head of Communications and Positioning