Kangnas colleagues detail sustainability successes for Lekela report
Economic Development Manager Cheryl Persensie singles out improved educational opportunities as one the ways Kangnas Wind Farm has benefited the local community
Two Mainstream women are the subjects of a profile feature in the new Sustainability Report published by Mainstream's Africa joint venture, Lekela Power.
Plant Manager Miliswa Mlokoti and Cheryl Persensie, an Economic Development Manager, discussed their roles at Kangnas Wind Farm, which began feeding power to South Africa's national grid in November 2020.
They also explained how the 140 MW project, the fifth to be fully constructed and now operated by Mainstream for Lekela, has benefited local communities in the Northern Cape as well as the country's wider economy.
The annual report details Lekela's commitment, as a signatory to the UN Global Compact, to high environmental, social and governance standards in its operations in South Africa, Senegal and Egypt.
And its review of community programmes, which in South Africa are managed by Mainstream's Socio-Economic Development teams, gives particular focus to the response to the Covid-19 pandemic, alongside initiatives to improve local education and enterprise opportunities.
Highlights of the Lekela Power Sustainability Report 2020 include:
Reaching an operational portfolio of 786 MW of clean energy produced by six windfarms across Africa. Lekela generated 1,649 GWh of zero-carbon electricity, helping Africa work towards its climate goals.
Launching two wind farms in South Africa, Kangnas and Perdekraal East. Together, they are saving 960,000 tonnes of CO2 each year, powering 260,000 South African homes.
Distributing over 4,000 household hygiene packs in Ras Ghareb, Egypt, in response to the pandemic. In South Africa, Lekela-owned wind farms helped catalyse the manufacture of over 42,000 masks through 19 entrepreneurs and businesses.
Supporting 196 women and girls through Lekela's projects, either in the form of scholarships, bursaries, internships or through their businesses.
Appointing expert ornithologists to study bird movements and local weather patterns, as part of Lekela's commitment to operating its West Bakr Wind Fam in Egypt with no net loss to biodiversity.
Increasing the percentage of workers from the local community for Lekela's Taiba N'Diaye Wind Farm to 50%, up from 35% in 2019.
Here, we reproduce the interview with Miliswa Mlokoti and Cheryl Persensie that features in the report.
Lekela Power: Tell us about Kangnas Wind Farm and your roles.
Miliswa Mlokoti: Kangnas is 50km east of Spring­bok, in the Northern Cape. Construction started in 2018 and operations in late 2020. It has an installed capacity of 140 MW from 61x 2.3 MW/108m hub-height turbines that can power 150,000 homes. Generating more than 500 GWh of clean energy also saves significant carbon emissions previously produced by coal power stations. As Plant Manager, I look after Kangnas' daily operations, ensuring we deliver reliable energy to the grid and adhere to the Grid Code Compliance requirements.
Cheryl Persensie: It was a great achievement commissioning Kangnas in November, despite the challenges with Covid-19. As Economic Development Manager, I've helped deliver on commitments to employ and procure content locally. We supported over 550 jobs during construction, directly benefiting the local community. I also deliver the project's community investment programmes, which target education and skills; enterprise development; sports, arts and culture; and social welfare. Kangnas also provides Covid-19 support to the Department of Health.
LP: How has your experience with Kangnas made you see South Africa's broader renewables programme?
MM: Connecting Kangnas into the grid demonstrated positive progress in our country's renewables programme, and also a meaningful contribution to the national grid that helps to relieve the high electricity demand. Fortunately, we have abundant wind and solar resources and harnessing them improves our energy security, lowers costs to consumers and reduces carbon emissions. This allows us to create a truly sustainable energy system fit for the future.
CP: Not only are we in need of clean energy, but also of new jobs and development opportunities. Renewables give South Africa the opportunity to deliver on both. Though construction jobs are short term, operations jobs are long term. There are also supply chain benefits: 50% of Kangnas' construction costs went on local services and materials, and this should increase as the industry reaches scale.
LP: What is the near-term focus for the Kangnas operations team?
CP: As Economic Development Manager, my priority is to make sure we support the community and that impacts last long after the wind farm's lifespan. These will primarily come through our investment programmes, which aim to deliver long-term transformation. Over Kangnas' lifetime, we'll allocate around US$1 million a year on average to community projects.
MM: As Operations & Maintenance, our focus is to safely operate and maintain the facility, deliver reliable power and adhere to statutory requirements. The first months of operations are critical as we focus on health, safety and biodiversity management, while setting up systems for effective and efficient operations. At Team Kangnas, we pride ourselves on our strong values and aim for industry-leading performance.
The 140 MW Kangnas Wind Farm was developed and constructed by Mainstream for our Africa Joint Venture, Lekela Power. Entering commercial operations in November 2020, its 61 turbines are now generating more than 513 GWh of clean energy a year, enough to meet the equivalent demand of 154,625 average-sized households, while annually saving 550,000 tonnes of fossil fuel plant CO2 emissions.
View and download the full Lekela Sustainability Report 2020 here.
Media Enquiries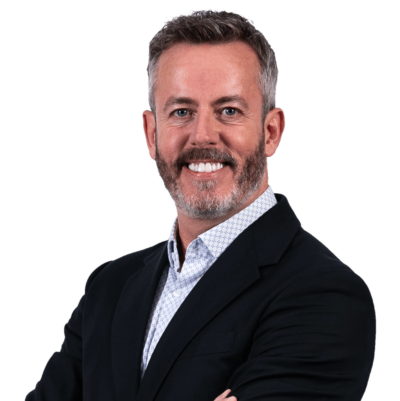 Emmet Curley
Head of Communications and Positioning