Earth Day sustainability drive takes root in community food gardens
Project
Perdekraal East Wind Farm
Pre-school children are not just eating up all their greens, they're growing them too, through a new community initiative in South Africa's Western Cape funded by their local wind farm.
Oppie Koppie Crèche in Prince Alfred Hamlet incorporated the Food Garden programme into its curriculum six months ago and its youngsters have been reaping life lessons and enjoyment from it ever since.
Tasked with planting and tending to their vegetable patch, they have learned about the importance of water as a life-giver, as well as about food sustainability and nutrition.
The garden's first harvest was picked ahead of this week's World Earth Day, which is promoting school gardens and environmental stewardship activities as part of its Restore Our Earth education focus for the year.
The hand-nurtured crops of spinach, beetroot, broccoli, pumpkins, cabbage, green peas, squashes, butternut and tomatoes are now finding their way onto the crèche's daily lunch menu and into the pots of local soup kitchens. Surplus produce has been earmarked to be sold in the community.
Welmina Baird, Principal at Oppie Koppie Crèche, explained: "The secret to any success story is the passion for what you do, and the participation and support received from our team.
"These children have learned how unproductive dry land can actually deliver a harvest through dedication, love and teamwork."
The creche is one of 11 beneficiaries in the Witzenberg Municipality of the Food Garden programme, which was launched by the Western Cape Education Department and Cape Winelands District Office to nurture interest in agriculture from a young age.
Others include a school, homes, a church ground and a small holding.
Perdekraal East Wind Farm has funded the local roll-out, providing equipment, seeds and seedlings, as well as sponsoring two co-ordinators who have overseen the running of the food gardens.
For its part in the public/private-partnership, the Provincial Department of Agriculture organised inductions and orientations, and provided water tanks to each of the participating groups.
The programme also involved the placement of 50 agricultural students from the Western Cape Community and Training College in Elsies River, Cape Town, who were able to share their knowledge while gaining some hands-on experience.
Jo-Anne Brown, Economic Development Manager at Perdekraal East Wind Farm, said: "One of the driving elements of the project is the help and support that the experienced co-ordinators, who are qualified in the field of agriculture, being provided to the food garden during the weekly visits that are scheduled to take place throughout the three month period."
The 110MW Perdekraal East Wind Farm was developed and constructed by Mainstream for our Africa joint venture, Lekela Power. Now operated by Mainstream Asset Management South Africa for a 20-year REIPPP contract period, it began feeding the national grid in October 2020, generating 368,800 MWh of clean power each year – enough to meet the annual needs of 111,118 averaged-sized households.
Related Project
Perdekraal East Wind Farm
Perdekraal East became the first wind farm in Bid Window 4,of the f Renewable Energy Independent Power Producer Procurement Programme (REIPPPP) to reach commercial operation.  The wind farm was built within 27 months  even with the disruption of the Covid-19 lockdown. 
A notable achievement was the development of a domestic supply chain with more than 48% of the wind farm's content being manufactured in South Africa, including its 48 turbine towers, a 500 MVA mega transformer and other components previously only available as imports. 
View project
Media Enquiries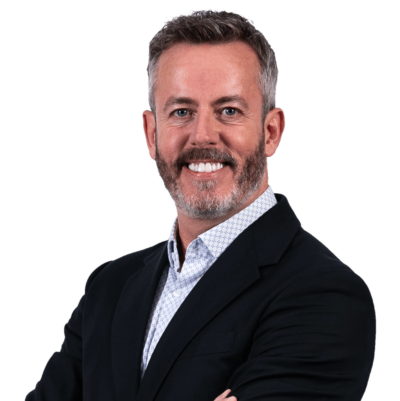 Emmet Curley
Head of Communications and Positioning