New hub helping Loeriesfontein entrepreneurs do business better
Project
Loeriesfontein 2 Wind Farm
What was once a vacant garage has now been completely transformed into a fully equipped enterprise incubator, using funds from Loeriesfontein and Khobab wind farms
Entrepreneurial spirit in a rural South African community has received a shot in the arm from the launch of a new business hub, set-up and equipped by two local wind farms.
Small enterprise owners in the Northern Cape town of Loeriesfontein are hoping that the one-stop-shop for business and admin supports will allow them to focus on developing their operations and creating local jobs.
It's the first time that many of the services – ranging from bookkeeping, accounting and tax compliance to photocopying, printing and the internet – have been available in the area.
The hub building, a former garage that was extensively renovated and fitted out with furniture, wifi, computers, projectors and other essential business items before its opening last month, will also be available for use by non-profit groups in the wider community.
Funding for the project was provided by the nearby Loeriesfontein and Khobab wind farms as part of their Enterprise Development Programme, after its need was identified during Asset Based Community Development consultations.
Vanessa Fredericks, Mainstream's ED Manager for the sister wind farms, explained how the bottom-up ABCD approach had, in this instance, empowered local business owners to drive their own sustainable futures.
She said: "Local entrepreneurs will benefit directly from the resources made available through the Loeriesfontein Hub, as they now have direct access to services and tools required to achieve and maintain a compliant business.
"In addition, the Hub also offers support aimed at entrepreneurs, such as training, which is intended to build local business capacity within the Loeriesfontein communities."
An incubation programme run by Angels Resource Centres is already providing mentoring to start-up entrepreneurs, including two women – Suzette Basson and Josline Engelbrecht – who were selected in a pitch deck competition to manage the hub through their newly formed company, Loeriesfontein Management Services.
Sister projects Khobab and Loeriesfontein wind farms were developed, constructed and are now operated by Mainstream for our Africa Joint Venture, Lekela Power. With a generation capacity of 140 megawatts each, they have been powering the equivalent of 240,000 South African households since entering operation in December 2017.
Related Project
Loeriesfontein 2 Wind Farm
In December 2017, Loeriesfontein 2 Wind Farm (138 MW) achieved its Commercial Operations Date on schedule and budget as part of Bid Window 3 of the South African government's Renewable Energy Independent Power Producer Procurement Programme.
Situated in the Northern Cape, the site was chosen for its excellent wind resource, its proximity to national roads for transport, construction conditions, and support from local stakeholders and municipality.  The Wind Farm consists of 61 turbines.
View project
Media Enquiries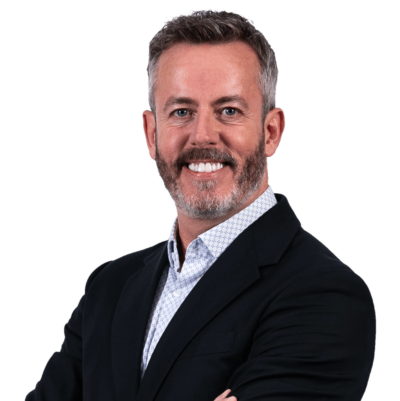 Emmet Curley
Head of Communications and Positioning