Mentor and mentee for Women in Wind Leadership Program
Philippines Country Manager Aoife McMahon, left, will act as mentor in the 2021 programme, while Andrea Cornejo, Development Project Manager in Chile, was today announced among the 15 mentees
Mainstream's two participants in this year's Women in Wind Global Leadership Program have spoken of their hopes to strengthen women's role at the forefront of the global energy transition.
Development Project Manager Andrea Cornejo was confirmed among 15 mentees from 11 countries taking part in the 2021 initiative, in an announcement timed to mark International Women's Day.
Aoife McMahon, the company's Country Manager in the Philippines, will take on the role of mentor to one of the mentees later this month.
The WiW Global Leadership Program, of which Mainstream is a sponsor, is focused on improving gender equality across the wind energy industry by developing a long-term mentoring network for women.
Participants, who in the past have included Mainstream Group Chief Executive Mary Quaney, are encouraged to share their knowledge and experience to support each other in creating pathways to senior leadership positions.

Cornejo, who is based in Chile, explained: "I want to be a mentee because each person has something to learn from others and each person has something to teach others.
"Making your own path by yourself is more difficult than learning from what others have lived. Advice and learnings from other women, who can tell you what their successes, failures, fears were, can help you to build the right path with a solid foundation in an easier way.
"I look forward to developing new skills and to taking new challenges that will allow me to contribute to the industry, and encourage more women and men to collaborate and get rid of gaps, fears and bias."
McMahon brings eight years of industry experience to her mentoring role, with her Mainstream spanning roles in finance, corporate finance and development.
'Some of the challenges that I faced may resonate with my mentee and assist with their career plans'

– Aoife McMahon, WiW Global Leadership Program 2021 Mentor
Revealing how she has "learned many lessons" as mentee and mentor during her career progression, she said: "I have enjoyed being on both sides of the table. I would love to continue to share knowledge in this way.
"Through this WiW programme I hope to become a better listener; develop a better understanding of some of the challenges that face my mentee, and possibly a younger cohort of professionals; and support another renewable energy colleague that has a lot to offer the industry.
"I will be able to share some of the experiences and challenges that I faced, and how I overcame them, which may resonate with my mentee and assist with their career plans."
The Women in Wind programme was established in 2019 by the Global Wind Energy Council in partnership with the Global Women's Network for the Energy Transition, in a drive to achieve greater gender balance in the industry.
A joint GWEC, GWNET and IRENA report published in 2020, Wind Energy: A Gender Perspective, found that women make up only around 21% of the sector's workforce – on a par with the energy industry average, but below the 32% figure for the renewables sector as a whole.
It also showed that only 8% of senior management roles in the global wind industry are held by women.
Mainstream's own Diversity & Inclusion programme is recognition of women's critical importance in driving a sustainable energy transition.
Media Enquiries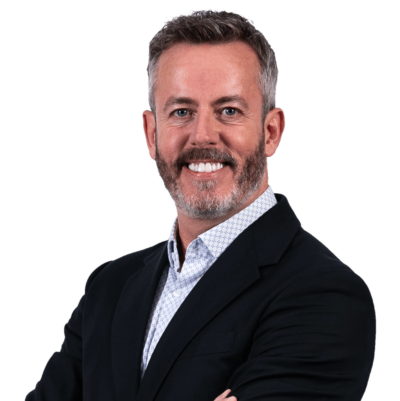 Emmet Curley
Head of Communications and Positioning