Our team at COP27 – Adam Bruce,  James Walsh, Bas Simpson – and incoming, Avra Moodley, has one focus for the next fortnight as we build on the success of our high-level engagements with governments in Glasgow a year ago.  
They will be shining a light on our track-record in Africa, and the benefits our next projects will bring to its communities, when they meet with policymakers at the Sharm el Sheikh Climate Action conference. 
Together with our colleagues at Aker Horizons, and partners at the Global Wind Energy Council (GWEC), Global Solar Council and South Africa's National Business Initiative, we will be making the case for an accelerated just transition to renewable energy. 
Mainstream is aligned with a number of initiatives for COP27.  It is a member of the Global Wind Energy Council's (GWEC) Coalition and will participate at hi-level delegation meetings and events at the Global Wind and Solar Pavilion.  It is also delighted to sponsor the National Business Initiative's, South Africa Pavilion at COP27.
We are delighted to host two panel discussions at COP27 at the South Africa Pavilion, Pavilion number 24.
SOUTH AFRICA PAVILION – MAINSTREAM-LED PANELS
PANEL SESSION 1: HOW DO WE SCALE-UP THE DEPLOYMENT OF RENEWABLES IN SOUTH AFRICA?
– FRIDAY 11 NOVEMBER / 1400-1500HRS (EGYPT TIME)
South Africa needs new generation capacity at an unprecedented scale estimated at 6 GW of renewables per annum until 2050 to replace the decommissioning of Eskom's coal fleet and to decarbonise the grid. Building on the success of the Renewable Energy Independent Power Producer's Procurement Programme (REIPPPP), South Africa needs further platforms to provide certainty and clarity that will unlock deployment. This session will discuss the routes to delivery of this new generation capacity.
Chaired by – Adam Bruce,Global Head of Corporate Affairs at Mainstream Renewable Power with,
Reitumetse Molotsoane – Head: Environment at the National Business Initiative (NBI)
Dr Vikesh Rajpaul – Senior Manager, Renewables Business Unit, Eskom
Wendy E. Hughes – Regional Director for Infrastructure for Eastern and Southern Africa, World Bank Group and,
Joanne Yawitch – JETP, CEO at National Business Initiative.
Join the session and find out what new platforms need to be put in place to take the pressure off REIPPP, how grids need to expand to make it more resilient for renewables and how this radical scale-up will be funded.
PANEL SESSION 2. HOW DO WE SCALE-UP AFRICA'S GREEN HYDROGEN INDUSTRY?
– TUESDAY, 15 NOVEMBER 1330-1430HRS (EGYPT TIME)
Africa has a timely opportunity to leverage its renewable energy resources to produce green hydrogen and associated Power-to-X products such as green fertilizer, green steel and sustainable aviation fuel. But how does the continent build this new industry? Using lessons learned from the renewable energy sector, this session explores platform approaches that can provide long term offtake security thereby unlocking the potential to decarbonise local and international economies.
Chaired by Bas Simpson, Hydrogen Business Manager, Mainstream Renewable Power with,
Steve Nicholls – Head of Mitigation at the Presidential Climate Commission and Climate Advisor to the National Business Initiative
Timo Bollerhey – Managing Director, H2 Global
Kristin Lang – Latin America and Caribbean – Public Sector, European Investment Bank
Masopha Moshoeshoe, Chief Director Investment and Unblocking in Infrastructure South Africa, Presidency Green Hydrogen and,
Mike Enskat – Head of Infrastructure – Energy, Water, Mobility, Division for Climate Change, Environment & Infrastructure, GIZ.
This panel session will discuss why we need to enable the transition from carbon intensive hydrogen to clean hydrogen and how we can roll-out South-Africa's hydrogen potential.
Media Enquiries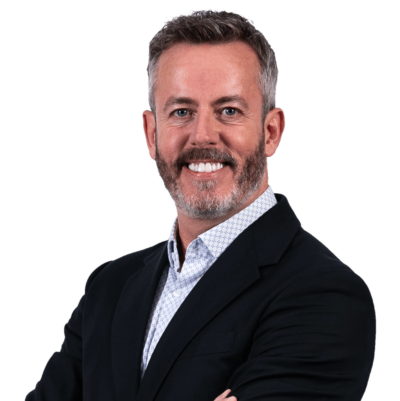 Emmet Curley
Head of Communications and Positioning