Mainstream in new coalition to grow Asia corporate clean energy market
As launch members of ACEC, Mainstream and the likes of Apple, Facebook owner Meta and Nike will be working together to encourage governments across Asia to remove regulatory barriers to corporate offtake of renewable electricity
Mainstream's development and energy solutions experience is to help a new multi-sector alliance, which includes some of the world's biggest blue-chip brandnames, to kick-start corporate renewables use in Asia.
The Asia Clean Energy Coalition (ACEC) was launched today at the COP27 Climate conference in Egypt and B20 Indonesia, the business forum for this year's G20 Summit, with the purpose of rapidly growing the region's underdeveloped market for private sector procurement.
Conceived by the Climate Group, the Global Wind Energy Council and the World Resources Institute, it will provide a unified voice for the world's leading clean energy buyers, project developers and financiers,
Mainstream is one a diverse group of local, regional and international businesses whose expertise and credibility will drive ACEC engagement with policymakers, helping to shape effective procurement, regulatory and investment frameworks that can support growing corporate renewable electricity demand.
Other launch signatories include tech giants Apple, Cisco, Google and Facebook owner Meta; consumer brands Nike, Amazon, Samsung and the Ingka Group, IKEA's largest franchisee; Japanese finance giant MUFG; and renewable energy players Enel Green Power, Iberdrola and Ørsted.
Ben Backwell, Chief Executive of GWEC, said: "Asia is one of the world's battlegrounds for the transition to clean energy. Buyers, generators and investors of clean energy can play a critical role in driving the transition in the region.
"There is huge potential for wind and solar power to transform Asia's electricity mix, providing accessible, affordable and large-scale power that can turbocharge sustainable growth.
"Working with our partners and companies in this coalition, we look forward to nurturing more conducive policy environments for cost-effective corporate renewable energy procurement on the ground."
While there is strong appetite within the Asia-Pacific region to invest in clean energy, with an estimated US$1.3 trillion available to finance new capacity this decade, current policies don't match the financing ambition. In Southeast Asia in particular, solar and wind's share of the power mix will only scale up to 11% by 2030.
According to the most recent data, member companies of the RE100 global corporate renewable energy initiative covered only 16% of their electricity consumption in Asia-Pacific with renewable electricity, compared to 59% in North America and 81% in Europe.
Mainstream's Global Head of Corporate Affairs, Adam Bruce, explained how the Alliance offers an opportunity to unlock the "paradox" of Asia-Pacific being both the region with currently the least corporate offtake of renewable energy and the one with the greatest potential.
Speaking at the COP27 launch event, he said: "There is a lot of competition between APAC countries and they don't want to lose high-value manufacturing to their neighbours.
"So when potential growth generators say 'we want renewable energy, not just because our shareholders and customers want it, but because it is the cheapest option, because it is reliable, because it can be built tomorrow and we don't have to put off our investment decisions for five or 10 years'; at that point we will see the dial being moved from coal to clean."
Learn more about the Asia Clean Energy Coalition and its objectives on its campaign website.
Media Enquiries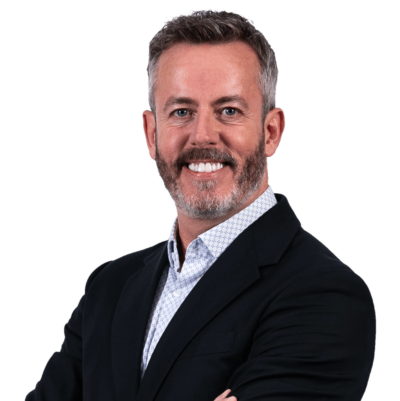 Emmet Curley
Head of Communications and Positioning