New collaboration commitment as part of Global Offshore Wind Alliance
Mainstream has committed its support for the Global Offshore Wind Alliance, a new international coalition of industry and state stakeholders that aims to unleash the full potential of the world's ocean energy.
Invitations to join GOWA were yesterday issued by the Danish government, the International Renewable Energy Agency and the Global Wind Energy Council, with the ambition that it becomes the go-to enabler for unlocking a resource that possesses the generating capacity of more than 71,000 GW worldwide.
In its first statement of intent, the initiative has set out a pathway to drive offshore wind installations up from a 2021 baseline of just 57 GW to 2,000 GW by 2050 – the amount needed to keep the world on track to achieve its Net Zero goals.
Central to the delivery of GOWA's vision – which sees total capacity increase 670 percent to 380 GW in 2030, with 70 GW being deployed annually thereafter – is a three-strand strategy of:
Raising offshore wind ambition amongst governments and other public and private stakeholders.
Supporting the creation of policy frameworks and efficient offshore wind value chains (for instance, by sharing best practices and capacity building experience) to bring new and existing markets to maturity; and
Creating an international community of practice to drive action on offshore wind deployment.
The objectives of the Alliance have been endorsed by Mainstream through both its position as a Global Leader in GWEC's Executive Council and its representation on the board of IRENA.
Group Chief Executive Mary Quaney welcomed the common approach to energy market reform and regulation, noting that it will help to unlock crucial finance, grow local supply chains and support the long-term sustainability of the offshore wind industry.
She said: "The Global Offshore Wind Alliance initiative encompasses the vision and ambition to unite stakeholders across government and business to materially unleash the potential of offshore wind. To make good on Net Zero promises for 2050, our world will need to install an additional 2,000 GWs of offshore wind capacity to limit warming to 1.5°C.
"As a renewable energy company with a presence in 20 countries, our experience tells us that global conduits for knowledge exchange provide a firm baseline to bring about rapidly scaled decarbonisation – cutting across markets and regions.
"Making real the benefits of offshore wind will be a defining moment in reducing carbon emissions. Helping societies pivot towards a green industrial revolution will pave the way for new skills, jobs, and sustainable economic growth – bringing equity to the energy transition."
To support countries in their development of offshore wind, GOWA will address the major building blocks for offshore wind, such as framework conditions, financial de-risking, system integration and economic benefits. All are important drivers to reduce costs, ensure competitive market prices and create project pipelines at national or regional level.
The initiative received an early boost yesterday when the US confirmed that it will formally join the Alliance when it officially launches at the COP27 conference in November.
Media Enquiries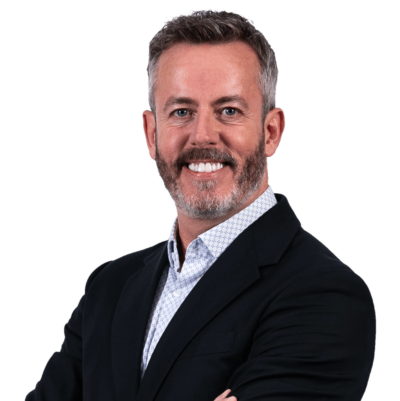 Emmet Curley
Head of Communications and Positioning