Green Recovery galvanises commitment to build sustainable value
Mainstream's latest annual Sustainability Report details its performance success in the marketplace, workplace, environment and its communities during an unprecedented year
Mainstream Renewable Power publishes third annual Sustainability Report
Covid-19 measures to ensure employee safety and wellbeing key priority
Company continues to gain external recognition of its sustainability practices
Mainstream Renewable Power published its 2020 Sustainability Report today, demonstrating the company's commitment to embed safe, sustainable and ethical practices across its portfolio and activities.
In 2020, Mainstream had eleven wind and solar projects – amounting to 1.5 GW – in construction, reinforcing its position as a global leader in renewable energy.
The Report outlines how this activity was underpinned by the company's seven core values: safety, respect, entrepreneurship, innovation, integrity, sustainability and teamwork.
Against a backdrop of managing the construction of eleven projects simultaneously during the global Covid-19 pandemic, Mainstream prioritised the implementation and roll out of a series of successful global initiatives to support employees' and contractors' well-being, including participating in a US$2 million industry-wide Covid-19 initiative in South Africa.
In addition, the company's continued focus on safety in 2020 contributed to a strong set of safety performance results.
The report also reflects a renewed sense of urgency, with the wider Green Recovery and Building Back Better themes being key drivers in Mainstream's goal to build value responsibly.
The company participated in several industry initiatives, including IRENA's Coalition for Action, which issued a call to action for a sustainable global recovery.
Mainstream has extended its industry-leading Global Development Standards. 2020 saw the creation of a separate Solar Standard, as well as the seventh iteration of its Wind Standard, to govern all of Mainstream's development activities, demonstrating its longstanding commitment to excellence in development that runs across all markets.
Other highlights in the 2020 Sustainability Report reveal how Mainstream:
Retained certification as a Great Place to Work, based on independent analysis conducted by Great Place to Work® Institute Ireland, with a 99 percent overall response rate and a four percent increase, to 84 per cent, in colleagues' responses citing that they can fulfil their professional aspirations at the company.
Maintained its A- Leadership ratings in the Carbon Disclosure Project's Climate Change assessment and achieved Leadership status in CDP's Supplier Engagement category, placing it among the top seven percent of companies operating globally.
Avoided emissions totalling 1,489,369 tCOe through its ownership and operations of wind power plant globally, the equivalent of taking 325,000 cars off the road in one year.
Fully met KPIs from its first three-year reporting cycle in both governance and labour practices.
Administered more than 130 community initiatives across its key markets in South Africa, Chile, Vietnam and the Philippines, positively impacting up to 500,000 community members.
Established its own Women in Renewables working group, and continued sponsorship of GWEC's Women in Wind Global Leadership programme.
Reported zero significant environmental events and achieved SIP and LTI frequency rate safety targets across all of its construction sites.
Committed to new diversity and inclusion targets for 2022 and 2025.
Commenting on the Sustainability Report, Mary Quaney, CEO of Mainstream Renewable Power, said: "The last 18 months have been a wake-up call for the world – the acknowledgement of the looming climate emergency has crystalised the urgent need for economies to rapidly decarbonise.
"As well as supporting the renewables revolution through activities, we have worked hard to review and update our internal standards to ensure our dedication to sustainability runs through our entire business.
"Since Aker Horizons' investment in Mainstream earlier this year, we are excited to work with the Aker team as part of this sustainability journey, building on the strong foundations created within Mainstream and further supporting Aker's own Planet Positive vision."
Read more about the Sustainability Report 2020, and download a PDF version here.
Media Enquiries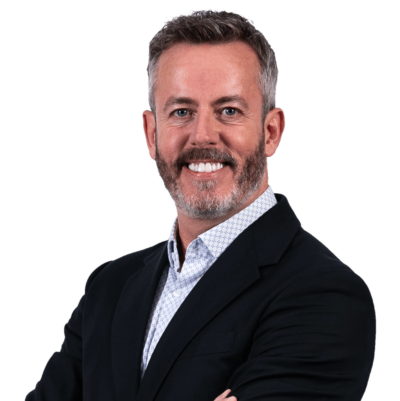 Emmet Curley
Head of Communications and Positioning