Offshore wind offers Norway best route to new green value chains
This spring, the Norwegian government announced its ambition to license 30 GW of new offshore wind capacity by 2040. Industry players are ready, and among them is Mainstream Renewable Power, with its newly integrated expertise of Aker Offshore Wind.
"Offshore wind gives Norway the opportunity to create new green jobs, be a driving force in the energy transition, and secure a Norwegian power surplus for the future," says Sebastian Bringsværd, Mainstream's Senior Vice President Norway & Sweden.
"The Government's ambitious plans for offshore wind were a milestone for the Norwegian offshore wind sector. The Aker companies want to be a driving force in the development of offshore wind, initially at Utsira Nord and Sør Nordsjø 2, where we have strong consortia for both areas," he says.
Mainstream's AOW team is collaborating with Statkraft and bp to develop bottom-fixed offshore wind at the Sørlige Nordsjø II area, and with Statkraft and Ocean Winds for floating offshore wind at the Utsira Nord area. In addition to developing offshore wind in its home market, the company also has a global presence.
Bringsværd continues: "Although we are talking about 30 GW in Norway, what is happening outside the country is many times greater. We have projects and prospects in California, Scotland, Sweden, South Korea, Vietnam and Japan, as well as many new and emerging markets. Offshore wind is one of the main initiatives as Aker Offshore Wind and Mainstream Renewable Power join forces to create a larger and stronger renewable energy company – with great ambitions in Norway and globally.
"If we look at [Transmission System Operator] Statnett's short-term market analyses, we will already have a power deficit in Norway in 2026-27, because consumption is increased by society's need for more electricity and the establishment of new industry. Energy saving will help, but we cannot avoid the need for more power – in Norway and in Europe.
"The ambition of 30 GW by 2040 will add new power and facilitate investment in new green value chains. Power surplus has formed the basis for the Norwegian industrial adventure for more than a hundred years, and a large-scale development of offshore wind will help ensure a future Norwegian surplus. For electricity prices in Norway, it will be crucial to get started with new renewable production."
If we are to build a robust offshore wind supply chain in Norway, we need to include small and medium-sized enterprises. We help them to take the necessary steps to position themselves for this future, and the initiative has been very well received



Sebastian Bringsværd

Senior VP Norway & Sweden
Within the current framework, it typically takes ten years from announcement to the start of production. There is great potential for streamlining the licensing processes, without compromising important democratic processes. The processes must be thorough and good, with regard to the environment and biodiversity, and coexistence with local communities, fisheries, shipping, as well as oil and gas.
According to Bringsværd, the time it takes from announcement to production is an important challenge we must solve to reach the climate goals, but also meet growing power needs in Norway and Europe. All this can be solved, but it is urgent.
He says: "As a country, we are very favourably located, with large sea areas, some of the world's best wind resources, and a maritime and offshore industry with relevant and transferable expertise. We have all the prerequisites to become a leader in offshore wind. But the world is not waiting for Norway, other countries are developing their own resources, and are ahead of us now."
"We believe that it is crucial that offshore wind ensures industrial development in Norway, and that this should therefore be a crucial part of the decision basis for who is allowed to develop on the Norwegian continental shelf.
"Much of the power demand in connection with grid connectivity is related to new, green value chains, such as battery production, data centres, green hydrogen and industry to be decarbonised. By making renewable power available, it facilitates the establishment of green value chains, which makes Norway an attractive country to invest in."
One of the most important factors is the expertise that already exists in the supplier industry for the offshore and maritime industry.
"For example, the floating turbines stand on foundations that are not significantly different from those used on floating oil and gas rigs. In the Aker system, we have designed more than half of the semi-submersible rigs that exist in the world. This is expertise we will bring with us into the design, construction and assembly of offshore wind.
"We have been out on an offshore wind supply chain roadshow up and down our long coastline and engaged with a broad range of Norwegian suppliers. If we are to build a robust offshore wind supply chain in Norway, we need to include small and medium-sized enterprises. We help them to take the necessary steps to position themselves for this future, and the initiative has been very well received. So well that we see some competitors have started to copy us," Bringsværd smiles.
"Getting scale for this is therefore crucial. By that I mean scale and predictability. The more that is extracted from each individual wind farm, the more cost-effective the parks will be, and thus the entire offshore wind economy.
"Now it's important to get the first projects over the starting line and get going. We are ready to write new chapters in Norway's proud industrial history."
This article first appeared on the Norwegian business website Næringsliv Norge on September 29, 2022, where it can be viewed here.
Media Enquiries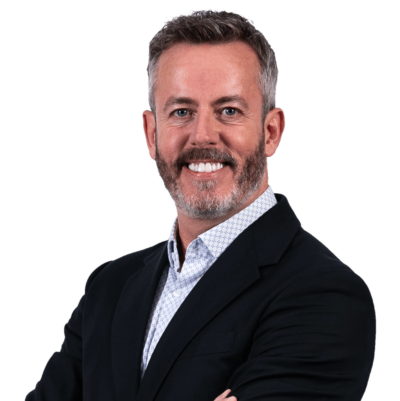 Emmet Curley
Head of Communications and Positioning