Mainstream and Aker Clean Hydrogen to collaborate on green hydrogen and low-cost ammonia in Chile
Aker Clean Hydrogen and Mainstream Renewable Power have signed a Letter of Intent to explore the development of green hydrogen and low-cost ammonia production in Chile, combining Aker Clean Hydrogen's hydrogen project development capabilities and Mainstream's position as a leading renewable energy developer in the South American country.
The two companies will collaborate on developing a complete and commercially viable green value chain in Chile, using renewable power from Mainstream's portfolio of wind and solar park projects in the country.
"Chile´s stable institutions, in addition to responsible fiscal policy, controlled inflation and multiple international trade agreements, make Chile an ideal location for foreign investment," said Juan Carlos Jobet, Minister of Energy and Mining of the Chilean Government.
Mainstream's 1.3 GW Andes Renovables wind and solar generation platform is currently in construction and the first phase is due to commence commercial operation later this year. As well as the Andes Renovables platform, the company has an extensive additional project development portfolio, more than 1 GW of which is earmarked for this green hydrogen and ammonia collaboration.
Aker Clean Hydrogen is a wholly owned subsidiary of Aker Horizons, dedicated to producing green hydrogen at industrial scale. The company has been set up to design, build own and operate major hydrogen facilities all over the world.
"Hydrogen will play a vital role in accelerating decarbonization, as it has the potential to significantly cut CO2 emissions by replacing fossil fuel through clean hydrogen and ammonia production and reduce the carbon footprint of industry users," said Kristian Røkke, Chief Executive Officer of Aker Horizons.
Chile has stated an ambition to produce the most cost-efficient green hydrogen in the world by 2030. The green ammonia will be utilized by several industrial end-users locally in South America, and also exported to other markets.
The two companies will have unique access to additional opportunities through extensive local competence, track record and relationships in the country, which Mainstream first entered back in 2008.
"Chile's potential to become leaders in the production and export of green hydrogen, green ammonia and synthetic fuels will be key for the decarbonization of Chile and the planet, especially in hard-to-abate sectors, such as industry, heavy-duty transport, and maritime transportation. Our National Green Hydrogen Strategy is beginning to be implemented to translate our vast renewable resource potential into competitive clean energy investment," said Minister Jobet.
"With its excellent wind and solar resources and technological know-how, Chile has the potential to lead the world in the production of the world's most cost efficient green hydrogen," said Manuel Tagle, Mainstream's CEO for Latin America.
"As the country's leading renewable energy company, Mainstream is delighted to be collaborating with Aker Clean Hydrogen by bringing more than 1 gigawatt of our top-class wind and solar asset pipeline to this partnership, thereby taking a leading role in the decarbonisation of the energy, industrial and mining sectors in Latin America."
It's a very good example of what we can achieve together with our new strategic partner, Aker Horizons
On January 19, 2021, Aker Horizons, a Norway-based investment company dedicated to investing in companies that generate renewable energy or technologies that significantly reduce emissions, announced an agreement to acquire 75 percent of Mainstream. The transaction is subject to customary approvals and financial closing, expected in the second quarter of 2021.
Commenting on today's collaboration agreement and the recent investment from Aker Horizons, Mainstream's Group Chief Executive Mary Quaney added: "This announcement brings Mainstream another step closer to its vision of a decarbonised world. It's a very good example of what we can achieve together with our new strategic partner, Aker Horizons, and moves Mainstream's ambition beyond pureplay renewables generation to being a facilitator of the decarbonisation of other industries."
About Mainstream Renewable Power:
Mainstream Renewable Power is the world's only independent developer of utility-scale wind and solar power assets with a global footprint. The company is focused on expanding its current development pipeline of ~10 GW of wind and solar assets across Latin America, Africa, Asia Pacific as well as the global offshore wind sector.
Mainstream has delivered 6.5 GW of wind and solar assets to financial close-ready and currently has over 1.2 GW (net) in construction across Latin America and Africa.
In Chile, Mainstream's wholly owned 1.3 GW of fully contracted wind and solar assets are on track to reach commercial operation from 2021. In Africa, the company has delivered 842 MW of wind and solar assets into commercial operation in South Africa. Through its Lekela Power joint venture in Africa, it has two wind assets in construction in Senegal and Egypt.
Mainstream employs 335 staff across five continents.
About Aker Horizons:
Aker Horizons is a planet-positive investment company dedicated to developing companies within renewable energy and other technologies that reduce emissions or promote sustainable living. The company is listed on Euronext Growth and majority owned by Aker ASA. Aker Horizons investment portfolio includes majority stakes in Aker Offshore Wind and Aker Carbon Capture, and on 19 January 2021, the company announced an agreement to buy 75 percent of Mainstream Renewable Power, a developer and operator of wind and solar parks. View the company website here.
About Aker Clean Hydrogen:
Aker Clean Hydrogen is set up to develop, build, own, and operate clean hydrogen production at industrial scale. The company is owned by Aker Horizons, and leverages the domain expertise across the Aker group, including system integration, engineering, technology development, project execution, digitalization and financial optimization to drive efficiency and reduce cost. The company aims to reach net installed capacity of 5.0 GW by 2030, making a major contribution towards realizing the hydrogen industry and reducing greenhouse gas emissions globally. View the company website here.
View a presentation about Aker Clean Hydrogen here.
Media Enquiries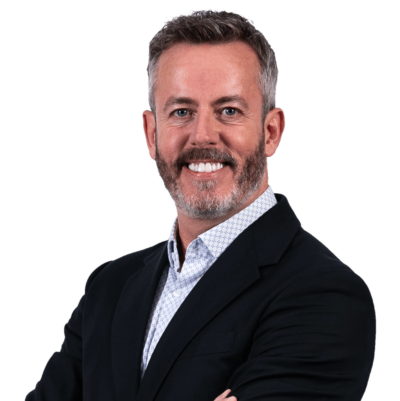 Emmet Curley
Head of Communications and Positioning