Huemul portfolio earns award recognition for financing and innovation
Project
Puelche Sur Wind Farm
The LatinFinance Awards praised the "innovative" hybrid approach of Mainstream's Andes Renovables platform in Chile, the Phase 2 build out of which Puelche Sur Wind Farm in the Los Lagos region, above, is a part of
Mainstream's US$993 million Huemul portfolio of wind and solar projects in Chile has received new recognition for its funding.
The raising of US$620 million from a consortium of seven lenders last year was named as the region's Renewable Energy deal of 2020 at the recent LatinFinance Project & Infrastructure Finance Awards.
The judges also praised the 1.35 GW Andes Renovables platform – which Huemul's three wind and two solar projects form Phase 2 of – for its "innovative" hybrid approach to delivering on 24/7 year-round firm power commitments.
The acclaim for Huemul's financing follows it success earlier this year at the prestigious Proximo energy and infrastructure sector awards
Here is LatinFinance's award citation for Mainstream in the new Q3/Q3 issue of its magazine:
Renewable energy financing of the year: Huemul renewable portfolio
Mainstream Renewable Power is changing the face of electricity generation in Chile with one of the world's most innovative green energy projects.
The Irish developer is in the midst of building out its 1,350MW Andes Renovables platform that combines wind and solar plants distributed across Chile.
The company closed financing in August 2020 for the project's second phase, known as the Huemul Portfolio, raising $620 million in debt out of a total Capex of $993 million.
It was one of the largest debt financings for renewable energy globally in 2020, and involved a consortium of lenders including CaixaBank, DNB Bank, IDB Invest, KfW IPEX-Bank, MUFG, Santander Chile and SMBC.
The scope of the financing and the innovative approach to the energy platform won Mainstream the Renewable Energy Financing of the Year award.
"The financing for the Huemul Portfolio allows us to build out our renewable energy projects in Chile and continue with our commitment to deliver clean energy at scale. It signals the confidence of the market in our strategy and the work we are doing to build out this portfolio," CEO Mary Quaney tells LatinFinance.
What sets Mainstream's approach apart from others is the use of different energy sources – wind and solar power – and the location of the projects. Quaney says that the hybrid approach is an important feature of the project's development in Chile.
"The assets are diversified very carefully geographically as well as by technology. The hybridized portfolio provides a more aggregated generation profile. It is an innovative approach and we are doing it at scale, which let us close the financing at a very difficult time in the Covid-19 pandemic," she says.
Huemul will add 632MW of renewable energy to the Chilean grid through five assets, including three wind farms and two solar PV projects. Mainstream's initial Condor project, with $520 million in financing that closed in 2019, includes 571MW in wind and solar projects.
A third phase, Copihue, will add close to 150MW with one wind farm. $182 million in financing for it closed in July.
When completed in 2022, Mainstream's assets will provide a substantial chunk of Chile's non-conventional general capacity, which stood at 7,338MW in July 2021, according to the National Energy Commission.
Huemul's five assets will generate enough power for 781,000 homes and will displace more than 720,000 tons of CO2 emissions annually.
This extract appears in the new issue of LatinFinance magazine, which is available to read and download here.
Related Project
Puelche Sur Wind Farm
Puelche Sur Wind Farm forms one of the five renewable assets of the Huemul portfolio (Phase 2) of Mainstream's Andes Renovables platform at 630 MWs.
Huemul is comprised of three onshore wind and two solar PV generation assets.
Together, they will generate enough sustainable electricity to power 781,000 Chilean homes and will avoid 744,200 metric tonnes of CO2 each year.
View project
Media Enquiries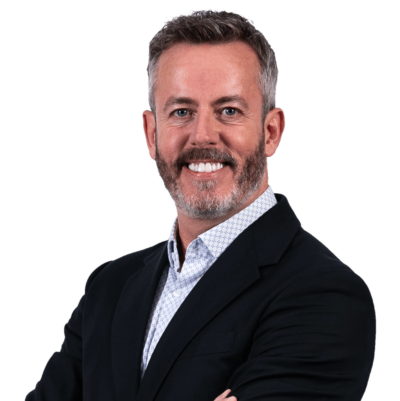 Emmet Curley
Head of Communications and Positioning